AN DAO Votes to Donate $100k to DAOs Supporting Ukrainian People
Aragon Network DAO has voted to donate $100k to Unchain Fund, a DAO seeking to break the chain of war and provide humanitarian aid to the Ukrainian people. We are also offering support to UkraineDAO.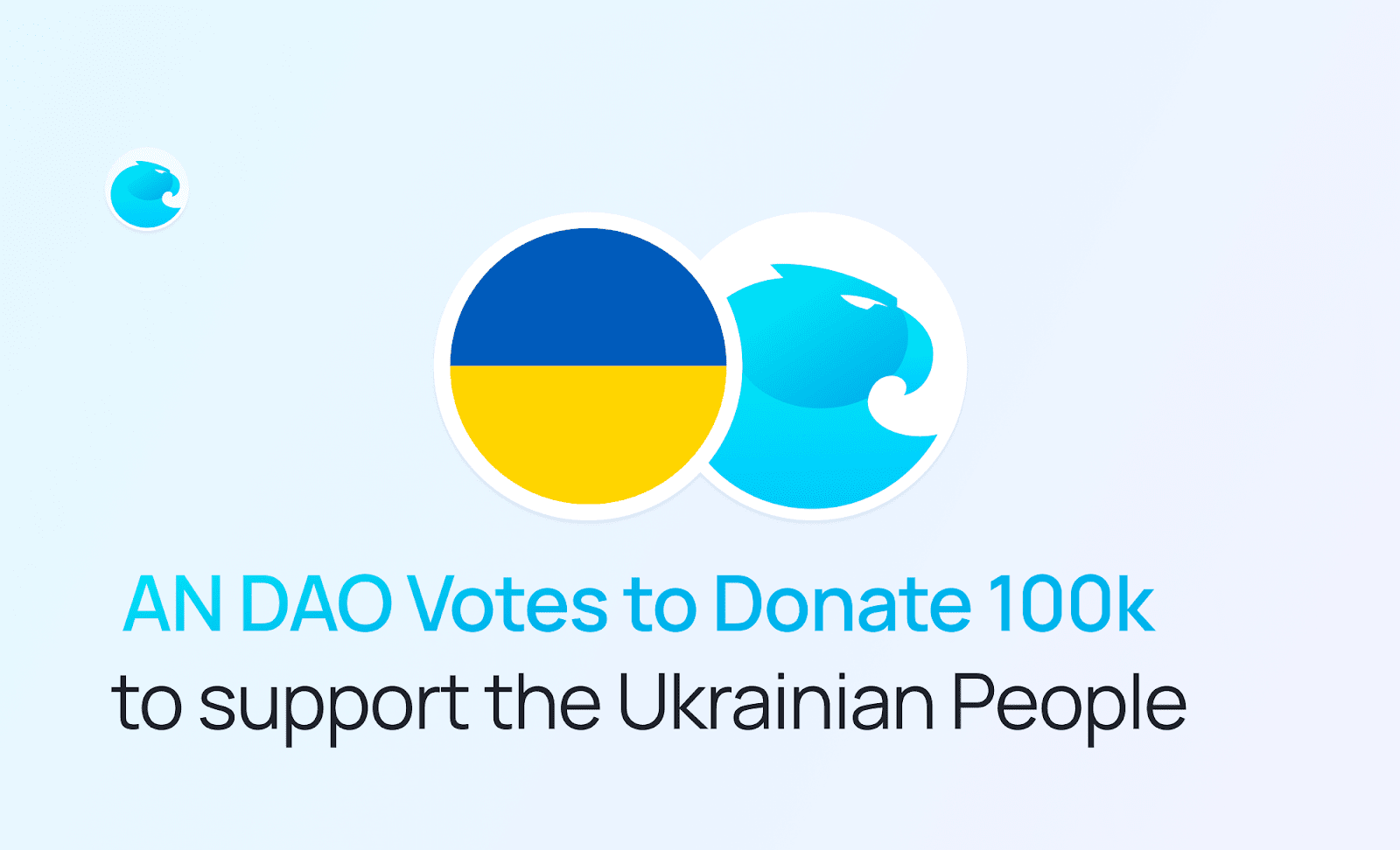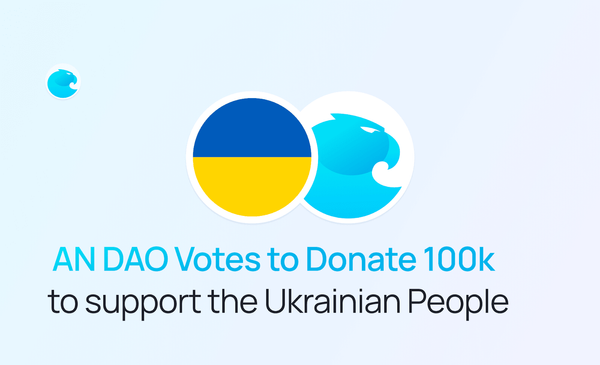 The Aragon Network DAO has voted to donate $100,000, via Giveth, to Unchain Fund, a DAO seeking to break the chain of war and provide humanitarian aid to the Ukrainian people victim to its violence.
When the team became aware of the humanitarian tragedy taking place in Ukraine, we quickly decided that our manifesto – to defend self-sovereignty and empower individual liberation globally – not only enabled but mandated our assistance. In early March, The Aragon Ukraine Response Working Group, consisting of 20+ core team and AN DAO members, was formed to discuss, coordinate contributions, and collaborate on how we could best help Ukrainians.
The community vote on the working group's proposal has now concluded, with 73% of voters casting their ANT tokens for Unchain. See the full results of the vote here.
What is Aragon doing to help Ukrainians?
In the two weeks following the working group's creation, we worked largely asynchronously to create a proposal for helping Ukrainians in both the short and long term, having carefully considered a number of different options along the way. We knew the best way we could was by leveraging the collective power of our community and our treasury to maximize our impact.
We are incredibly lucky at Aragon to have such a phenomenal team of ambassadors and 'bounty-hunters' working alongside a supportive and active community to help realize our vision of a DAO-ified future. We truly believe in the transformative potential of DAOs, and that's why we're proud to be supporting innovative projects using DAOs for good.
The initial proposal, covering short-term monetary aid and preliminary plans for long-term support, was then deliberated on the Aragon forum, before being put to the Aragon Network DAO for consideration and voting. Some of the initiatives include:
1. A 100,000 $USDC donation from the AN DAO to Unchain.
All donations will be spent on humanitarian aid alone, and not military equipment. This is in order to maintain the apoliticality of the AN DAO and our commitment to non-violence as an organization, as per our manifesto. This does not mean that team members are not supportive of the Ukrainian defense effort.
2. Sponsoring bounties for translating our key educational and instructional resources into Ukrainian and Russian, with the view to expanding this in the future. We hope this will better enable Ukrainian citizens and Russian anti-war activists to organize, coordinate, and raise funds in a safe, secure, and trustless way, so they can resist violent authoritarianism by building real-world decentralized autonomous organizations. The first articles being translated are:
3. Collaborating with the UkraineDAO team alongside the Buterin family on crafting their manifesto.
4. Promotion on our website and social media.
5. DAO advisory and technical support.
Suggest ways we can further support Ukrainians on the ground on the Aragon forum proposal. Although the Aragon community has voted not to fund UkraineDAO for the time being, the core team have built a strong relationship with its founders and we will continue to support them in their development, with no requirements attached. We look forward to proposals to help other groups in the future. Below is more information on the awesome philanthropic projects Aragon is connecting with.
What is Unchain?
Unchain is a charitable foundation distributing humanitarian aid with the aim of helping "Ukraine become the country it deserves to be: peaceful and free." It has raised ~$10.2m so far, mostly in $NEAR tokens, in addition to $ETH and USD stablecoins, of which ~$4.2m has already been distributed to 9015 applicants.
"When the country is in war mode, it feels like there's a huge chain constricting any hope for the best. Our goal is to break the chain of war and scatter its links far away from each other, so that they could never meet again."
The crypto community's support has enabled them to quickly raise and distribute funds for Ukrainian people's humanitarian needs, when and where on the ground they need it most, including:
Direct financial aid
Food and water
Medical supplies
Psychological support
Protective equipment
Migrant support
Communication and cybersecurity tools
60.4% of recipients were individuals, while 34.8% went to volunteers, and 4.8% to organizations including Voices of Children, International Medical Corps, and People in Need. Donations will not be spent on weapons. It received substantial donations from team members' projects and a host of other Web3 initiatives, including Polygon, Solana, Gnosis, Yearn, and Brave.
Who started Unchain?
Unchain was created by multi-founder blockchain activists, Alexey Meretkyi & Alexey Bobok (Weld.Money), Oleg Kurchenko (Binaryx), and Rev Miller (Atlantis World) in January, before the war started. However, Ukrainians will tell you the war really started in 2014 when Russia annexed Crimea and sent unmarked forces to the breakway region of Donbas. Nonetheless, before the full-scale invasion, many spoke about evacuating with sarcasm, with very few people believing it would happen.
When border tensions flared in mid-February, the founders convened a working group and began reaching out to the Ukrainian Ministry of Defence and NGOs, including the International Committee of the Red Cross, about helping evacuate those in danger. Hundreds of volunteers, including some in Ukraine, organized to help Unchain with everything from tech support to physically evacuating people, despite facing food shortages, artillery barrages, explosions, and sirens warning civilians to seek underground shelter for days on end, if they haven't braved evacuating their homes already.
All donations received are held in a multi-signature wallet controlled by the cofounders, as well as Illia Polosukhin (NEAR), Nick Vasilich (Harmony), Andriy Velykyy (Allbridge), pet3rpan (1kxnetwork), Scott Moore (Gitcoin), CJ Hetherington (Atlantis World), and Alex Gluchowski (zkSync). Key holders were selected based on their strong reputations in Web3 and the fact some are outside Ukraine, in order to ensure Unchain's continued functioning in the event something happens to those inside Ukraine, said Velykyy.
Only after a majority of signatories have signed a transaction can funds be moved. All transactions are publicly readable on the blockchain, and each signatory is active in the wider crypto community and has published their wallet addresses. Donators can thus be assured that their funds will go to the right place.
Velykyy said there is an additional wallet holding a small amount of money requiring only one signature to spend in order to fund immediate needs. For example, he says he sent $1,000 to a local baker freely distributing fresh bread to his community in Kyiv, while some was used to buy clothing and medical supplies and to evacuate people from heavily-shelled Kharkiv via buses.
What is the Unchain Help Card?
Unchain partnered with the Ukrainian fintech startup founded by Meretkyi and Bobok, Weld Money, to develop the first virtual, charitable crypto debit card providing instant, fee-less, and non-refundable financial aid to individuals and families in Ukraine – the Unchain Help Card.
It allows those in need of help to receive and pay for goods and services with crypto as if it was a traditional bank card, decreasing transaction and exchange fees. The process for applying for and receiving direct aid, verified by renowned international auditor, Crowe Global, is as follows:
Message the Unchain Ukraine Telegram bot and complete the application form by submitting the necessary personal information (e.g. ID card) and what the aid is needed for.
The Ukrainian Bureau of Credit Histories verifies applicants' information, ensuring recipients are who they say they are. 5-7% of applicants fail this step.
A manager fills out a separate financial application for each verified applicant.
Each application is approved for payment by a financial manager before they distribute the funds, usually in cash.
Proof of payment is provided (e.g. receipt, photo, video), and payment status is recorded and updated for the recipient.
Read more about Unchain. Donate to Unchain.
We are strong believers in financial solidarity and mutual aid, rather than charity, as we believe people on the ground are best able to assess their needs, making aid faster, more responsive, and more impactful. This is why we are proud to be financially supporting Unchain's Help Card initiative, in addition to offering our advice to UkraineDAO in the long-term.
What is UkraineDAO?
On hearing of the launch of UkraineDAO, the largest NFT-based project aiding Ukraine, supported by a team of highly respected Ukrainian and Russian Web3 figures, we reached out to co-founder Alona. We felt that the project embodied our organization's ideals and aligned with AN DAO's goal of demonstrating the many important ways in which DAOs can be revolutionary.
UkraineDAO is the largest NFT-based Web3 project raising funds "to donate to Ukrainian civilian organizations who help those suffering from the war that Putin started in Ukraine." The Ukrainian flag NFT auctioned by Ukraine DAO is the tenth most expensive NFT ever sold, showing how non-fungible tokens can solve real life problems. All funds will be used for the benefit of non-profit organizations on the ground best able to understand individuals' needs. These include Come Back Alive, Proliska, and Psychology for Human Rights, that are providing humanitarian and defensive military assistance to refugees, civilians, and volunteers, and the Ukrainian state, across the embattled Eastern European country.
Read more about UkraineDAO. Donate to UkraineDAO.
Who started UkraineDAO?
UkraineDAO was initially conceived by UK-based Ukrainian activist Alona Shevchenko, however, she had assumed such an initiative would likely not be needed, hoping regional tensions would eventually de-escalate. Nevertheless, she planned for the worst, and, having engaged with decentralized communities since 2020, she reached out to members of FreeRossDAO and PleasrDAO, with which she was already familiar, aiming to find supporters. A call with some 20 of these volunteers culminated in the ideation of UkraineDAO.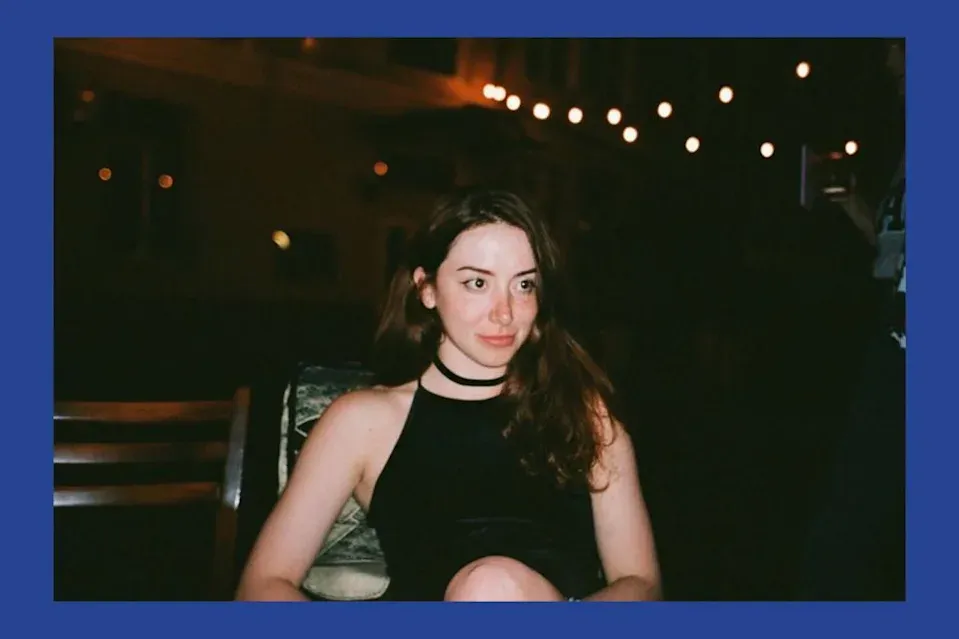 NEAR Protocol cofounder Illia Polosukhin connected her with Ethereum creator Vitalik Buterin, who she said called her within minutes to express his support, while friends put her in touch with Nadya Tolokonnikova of Pussy Riot. The DAO announced its foundation by Shevchenko, Tolokonnikova, Trippy Labs, and members of PleasrDAO on February 23rd. Donations are secured in a multi-signature wallet controlled by Alona, Matthew Bunday (FreeRoss/Pleasr), CryptoSteve (Pleasr), Dima Buterin (BlockGeeks), and Itzel Yard (Pleasr).
"Creating a DAO is a good way to get international and Web3 attention, and give the Ukrainian people a voice. This is exactly what DAOs are for – making change offline, in the real world, harnessing the power of blockchain," Shevchenko explained.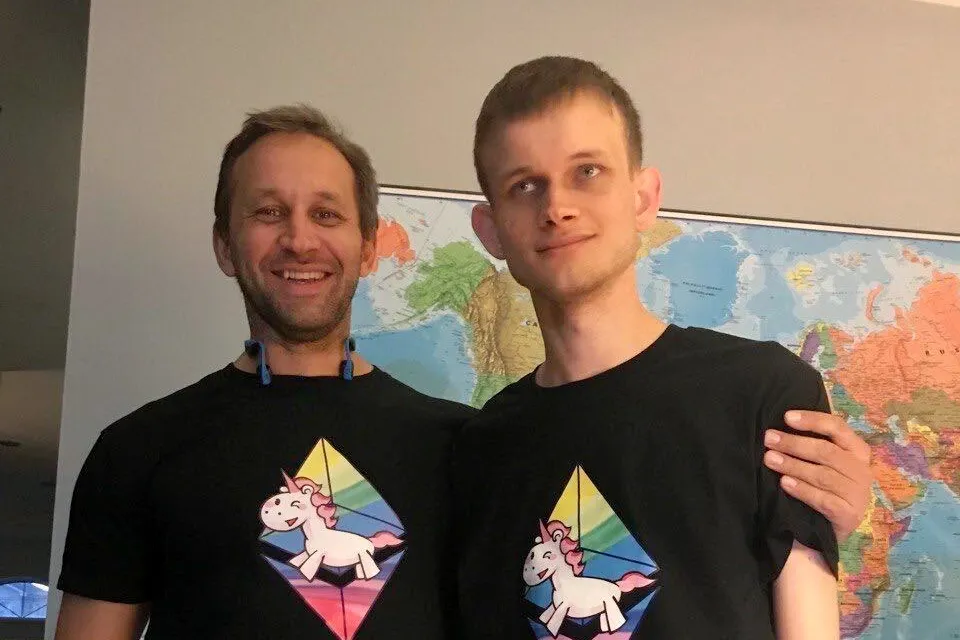 Trippy Labs is a digital artist and founder of Entoptic, who recently worked with FreeRossDAO and the NFT art marketplace, SuperRare, to curate an NFT collection featuring original art by Ross Ulbricht. FreeRossDAO is trying to free the American computer scientist and creator of early darknet marketplace, the Silk Road, from prison by tokenizing fractional ownership of his artistic works produced while incarcerated. PleasrDAO is an art and NFT investment collective named in honor of popular digital artist Pplpleasr.
DAOs: the future of humanitarian aid?
Decentralized technologies have the potential to bring about serious change in humanitarian aid, and crowdfunding more generally, and the emergence of Unchain and UkraineDAO may prove to be a pivotal moment in that history. Excellent examples of DAOs quickly self-organizing to help individuals in a time of need, they show the incalculable value of DAOs for the coordination of like-minded thinkers during times of destabilization, crisis, and war. We foresee the likes of UkraineDAO and Unchain accelerating this nascent transition from our traditional industry of centralized charity to an emancipatory network of decentralized mutual aid for future generations.
DAOs will be transformative in this paradigmatic shift away from what ex-COO at Disberse Paul Currion calls "market humanitarianism" towards "network humanitarianism". The "hybrid structure" of conventional 'market humanitarianism', "in which the humanitarian community presently operates, combining the worst of both hierarchy and market," seems set to be fundamentally disrupted by "network humanitarianism", which allows individuals to self-organize to provide mutual aid democratically and inexpensively without intermediaries.
As Trippy from UkraineDAO explains: "[DAOs] are a model for the world to witness how people with a common purpose can join and work together quickly to distribute funds to present humanitarian causes." Aptly summarizing the necessary cognitive and practical shift involved, Currion says, in the future, "we should understand humanitarian action as a network of relations, rather than a series of transactions."
Stay tuned for our upcoming article exploring network humanitarianism and Web3.

Sources:
Baydakova, Anna. "'Absolutely Surreal': Inside a Fund Raising Millions in Crypto for Besieged Ukraine". CoinDesk. 01 Mar 2022.
Currion, Paul. "Network humanitarianism". Humanitarian Policy Agency & Overseas Development Institute. May 2018.
Haig, Samuel. "UkraineDAO Raises $7M and Builds Global Network of Supporters, Says Co-Founder Alona". The Defiant. 02 March 2022.
Hernández, Ornella. "UkraineDAO raises over $6M via NFT sale to aid Ukrainian citizens". CoinTelegraph. 03 March 2022.
Leutenegger, Anthony. "Aragon Ukraine Response WG Proposal". Aragon Forum. 25 March 2022.
Nelson, Jason. "Pussy Riot Founder, Trippy Labs, PleasrDAO Members Launch Ukraine DAO". Decrypt. 25 February 2022.
Roberts, Daniel. Roberts, Jeff John. "What DAOs Can Do: $6.75M in Ethereum for Ukraine". Decrypt. 05 March 2022.
Varshney, Anupam. "Amid conflict, NFT projects already seek to rebuild Ukraine". CoinTelegraph. 20 March 2022.
"Ukraine DAO". UkraineDAO. 2022.
"Unchain_Ukraine". Unchain Fund. 2022.
Subscribe to The Eagle for weekly news on the Aragon Network