Aragon at Democracy 4 All (D4A)
Aragon was at the D4A conference in Barcelona to debate issues around blockchain and technopolitics as well as demo our Vocdoni e-voting solution.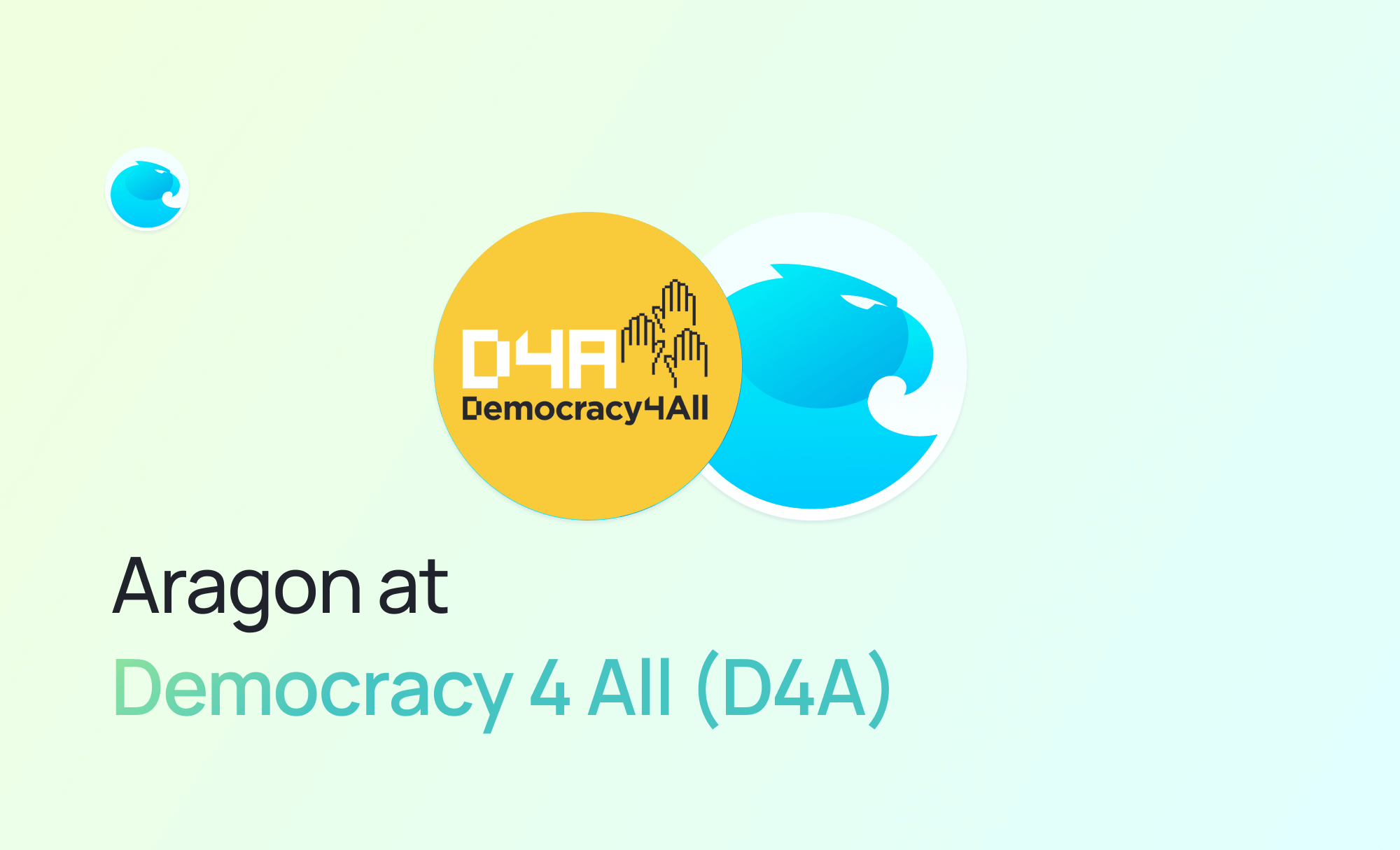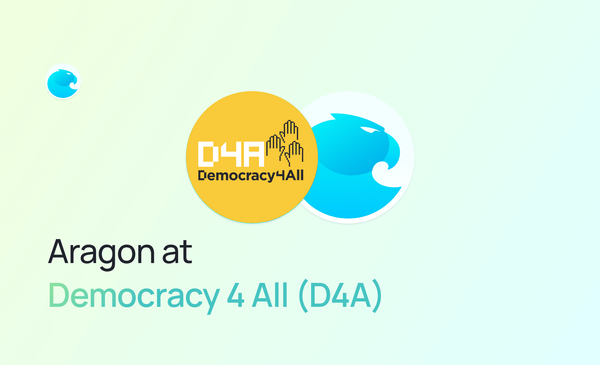 "I'm not here to make people rich, I'm here to change the world." - Charles Hoskinson, Founder of Cardano
After some time working in Web3, one reaches a stark realization: the more time people spend here, the less likely they are to be after a quick buck, and the more focussed they are on making fundamental changes to society. In the first group conversation you find yourself in with OG's, you'll learn that shilling a shitcoin is a faux pas, as is any discussion of price or gains.
Democracy 4 All (D4A) in Barcelona epitomized this ethos and focussed on increasing democratic values around the world. The conference was hosted in the heart of Catalonia, a region that recently experienced its own episode of thwarted democracy in a period of turbulence that made global headlines.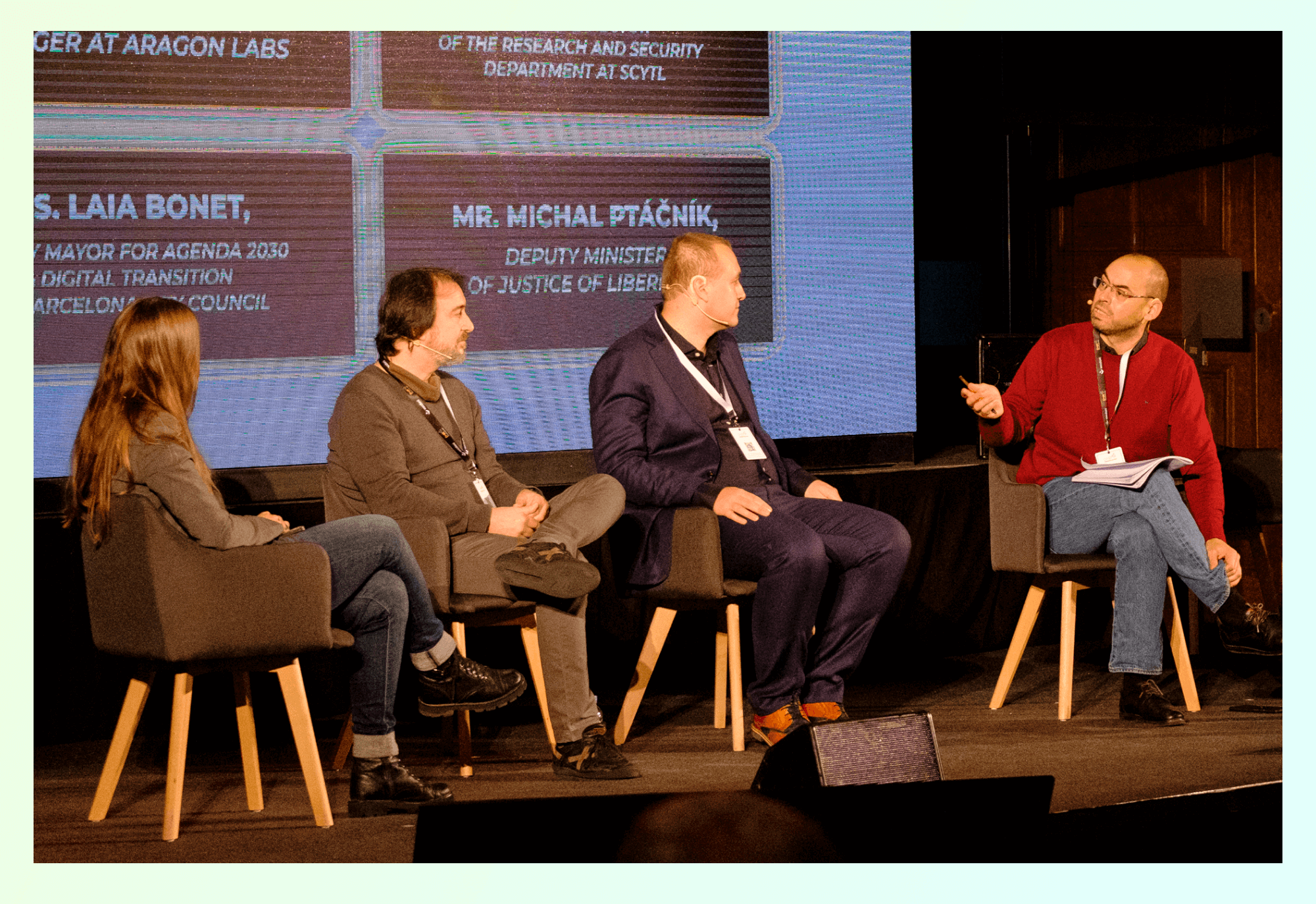 Regardless of the passionate arguments and conversations of the past, D4A was about showcasing technological advancements that have, or will, lead to more robust democratic practices. As such, Aragon Labs' Vocdoni team and the Aragon Association were there in force.
Over two days there were ~35 panels, speeches, roundtable discussions, and workshops, focusing on how blockchain technologies can eradicate human rights abuses, digital voting, and liquid democracy.
Some key points from our team: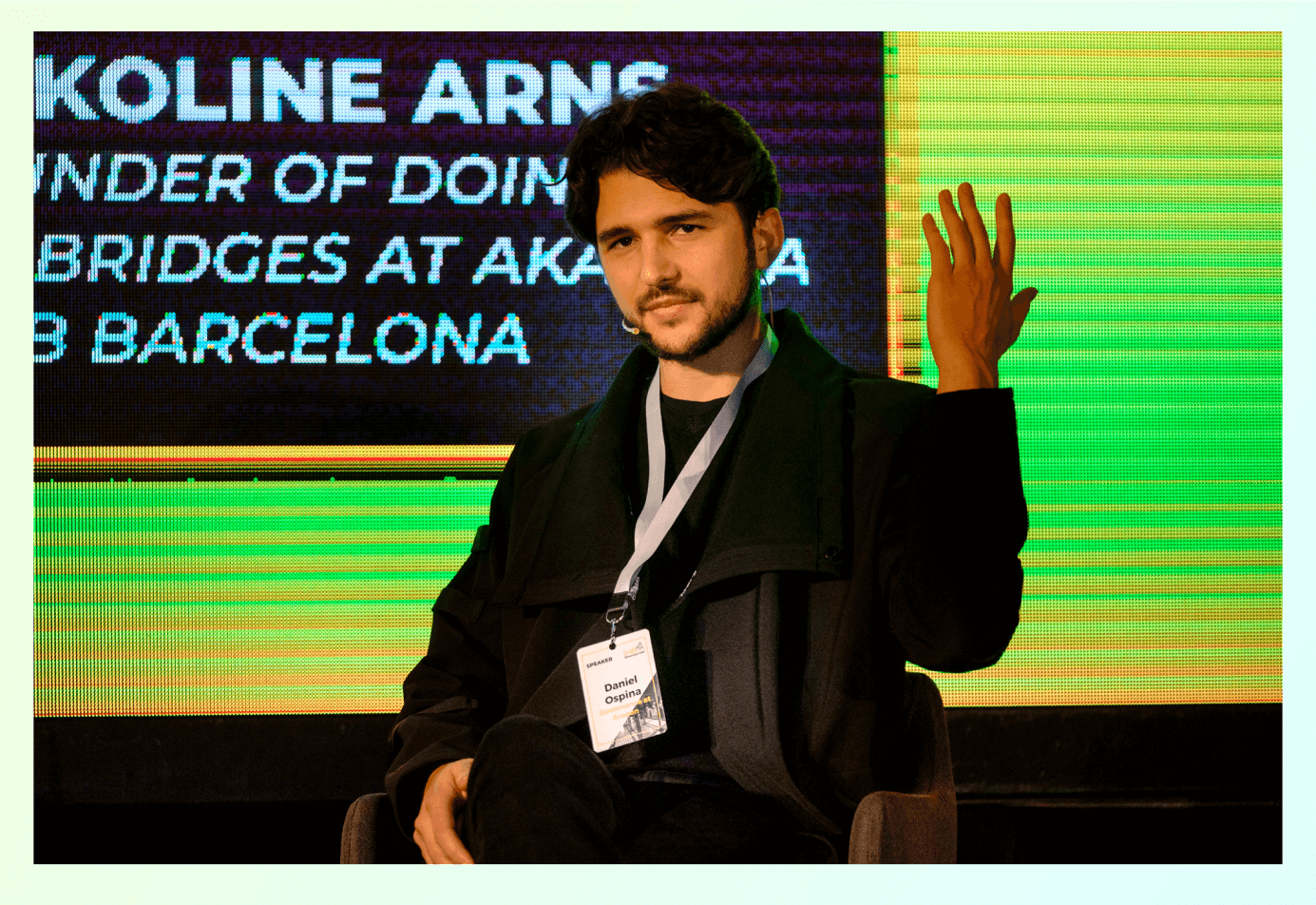 Daniel Ospina, Head of Governance at the Aragon Association during the liquid democracy roundtable:
"Liquid democracy means bringing democracy back to the people, so they can decide or delegate to those they trust. This is a major shift from delegating to strangers (career politicians) with big adverts but who are too far removed from us to be held accountable.
A lack of participation currently is not an excuse. If we give people the means to participate meaningfully, they will use them more than the current system in which participation is impractical and of little impact."
Roger Baig, Project Manager at Aragon Labs | Vocdoni during the blockchain based voting panel:
"We are on the cusp of blockchain technology and digital voting offering more democratic guarantees than certain models of traditional voting.
The importance of decentralization for security and verifiability cannot be understated, hence Vocdoni continues to progress in using blockchain technology to offer the most secure digital voting platform in the world."
While our speakers provided their insights to the audience, the Aragon Labs | Vocdoni team had Anthony Leutenegger, Senior Business Development Manager and Team Lead, along with Account Manager Marta Sancho, run an e-voting demo at the conference. Attendees were able to  vote by scanning individual QR codes handed out at the Vocdoni booth to partake in what will be many people's first, and hopefully not last, voting process using blockchain technology.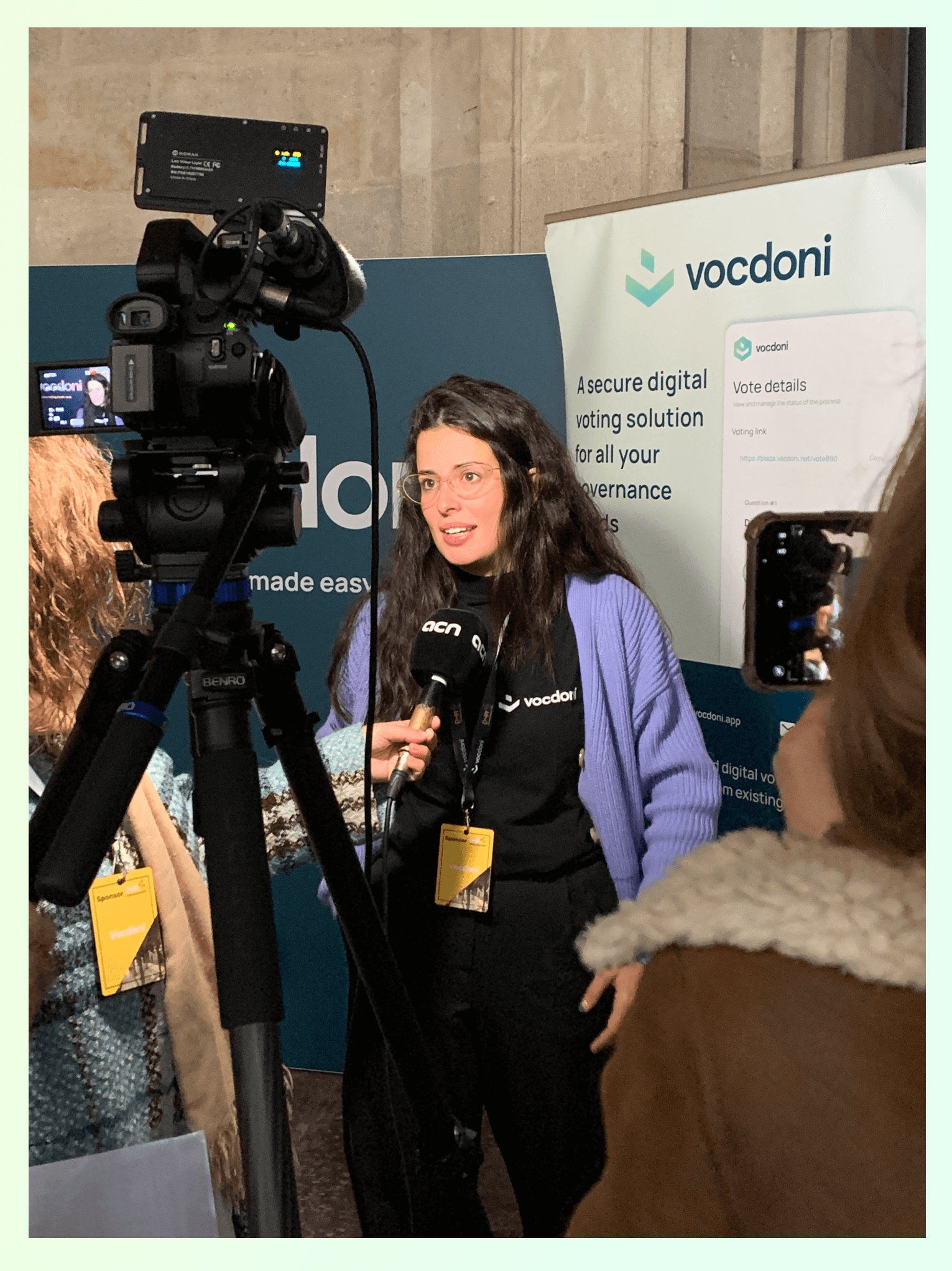 At the end of the conference the message was clear: the technology exists, is continually improving, and will realize its enormous impact if people, organizations, and public institutions prioritize the effort and speed to implement these technologies for the greater benefit of the world.
--
Aragon is building the future of decentralized governance for Web3 communities & organizations. Deploy a DAO on Aragon Client or Aragon Govern, manage your community on Aragon Voice, resolve disputes in Aragon Court and run enterprise-level votes on Vocdoni, all within our open-source stack. See the latest at aragon.org, subscribe to our monthly newsletter, join the conversation on Discord, or follow us on Twitter.
Docs | YouTube | Telegram | Github | Reddit | Linkedin | Forum
Subscribe to The Eagle for weekly news on the Aragon Network