Welcoming Adrià Massanet as Security Engineer at Aragon Labs
Adrià Massanet has been appointed as Security Engineer at Aragon Labs.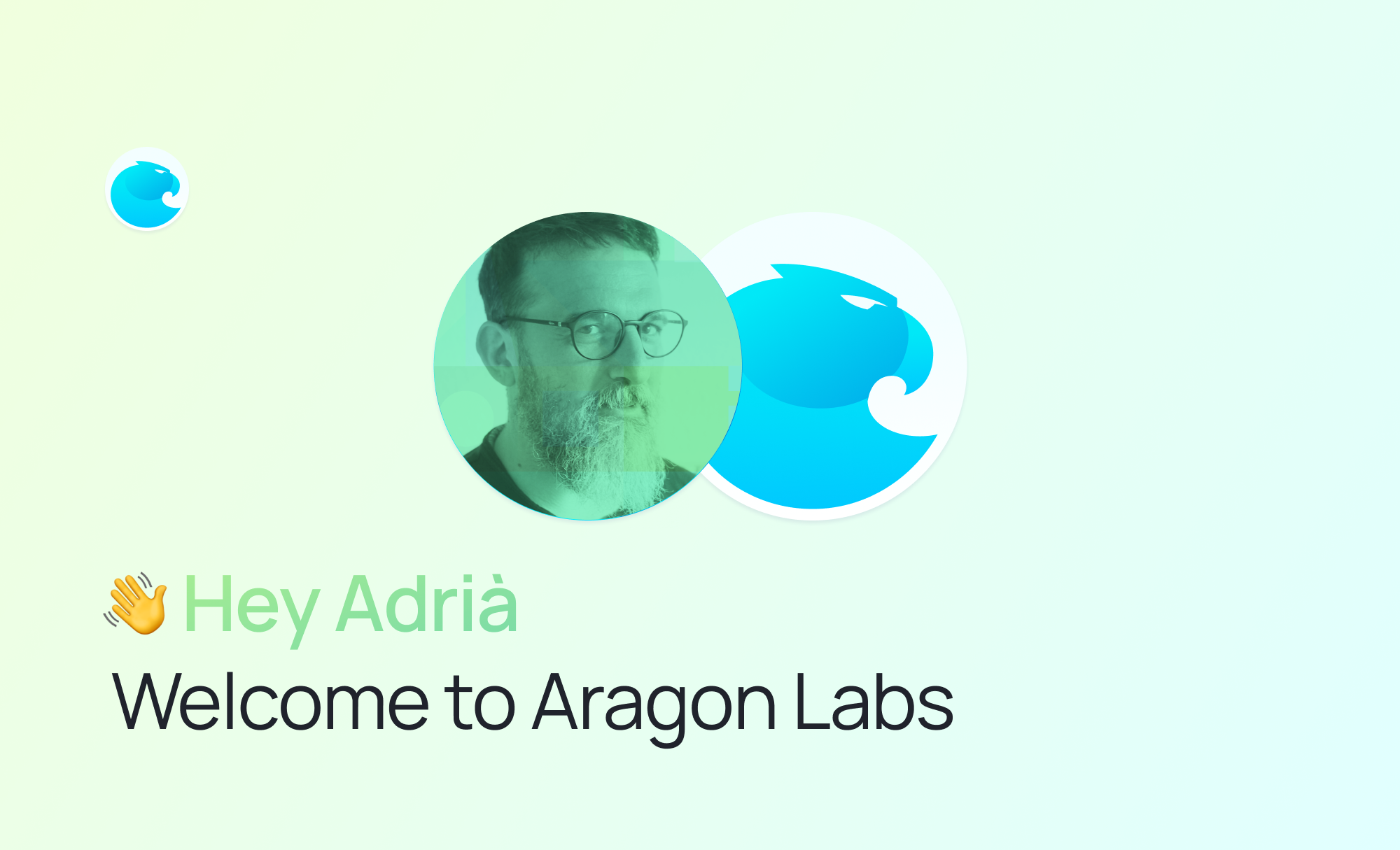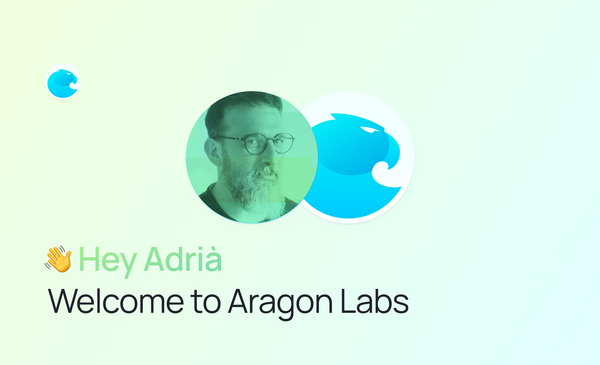 Aragon Labs is pleased to announce that Adrià Massanet has been appointed as Security Engineer. He will be responsible for implementing and reviewing security protocols, a key part of ensuring a safe, operable and auditable system.
Adrià has sixteen years' experience of Public Key Infrastructure systems and six years in blockchain technology. He is an Ethereum core developer, a White Hat Group member on the multisig hack, has worked for Giveth & Iden3, and is an auditor for MakerDAO, Status, Streamr, AragonOS, and Hermez amongst others. His other interests centre around technology but extend to Neuro-Linguistic Programming, Ericksonian Hypnosis and modular synthesizers.
"I started to follow the Aragon project from the very beginning after meeting Luis and Jorge at the first EthCC in 2018. It was also nice to be one of the code auditors for the first AragonOS release with the White Hat Group, helping them to deliver a framework for DAOs that was as secure as possible. Now I am pleased to continue this work from a more internal position." - Adrià Massanet, Security Engineer at Aragon Labs.
--
Aragon is building the future of decentralized governance for Web3 communities & organizations. Deploy a DAO, manage your community, resolve disputes and run enterprise-level votes, all within our open-source stack. See the latest at aragon.org, subscribe to our monthly newsletter, join the conversation on Discord, or follow us on Twitter.
Docs | YouTube | Telegram | Github | Reddit | Linkedin | Forum
Subscribe to The Eagle for weekly news on the Aragon Network