Welcoming Alex Flores as our new Full Stack Developer at Aragon Labs.
Alex Flores is our new Full Stack Developer at Aragon Labs.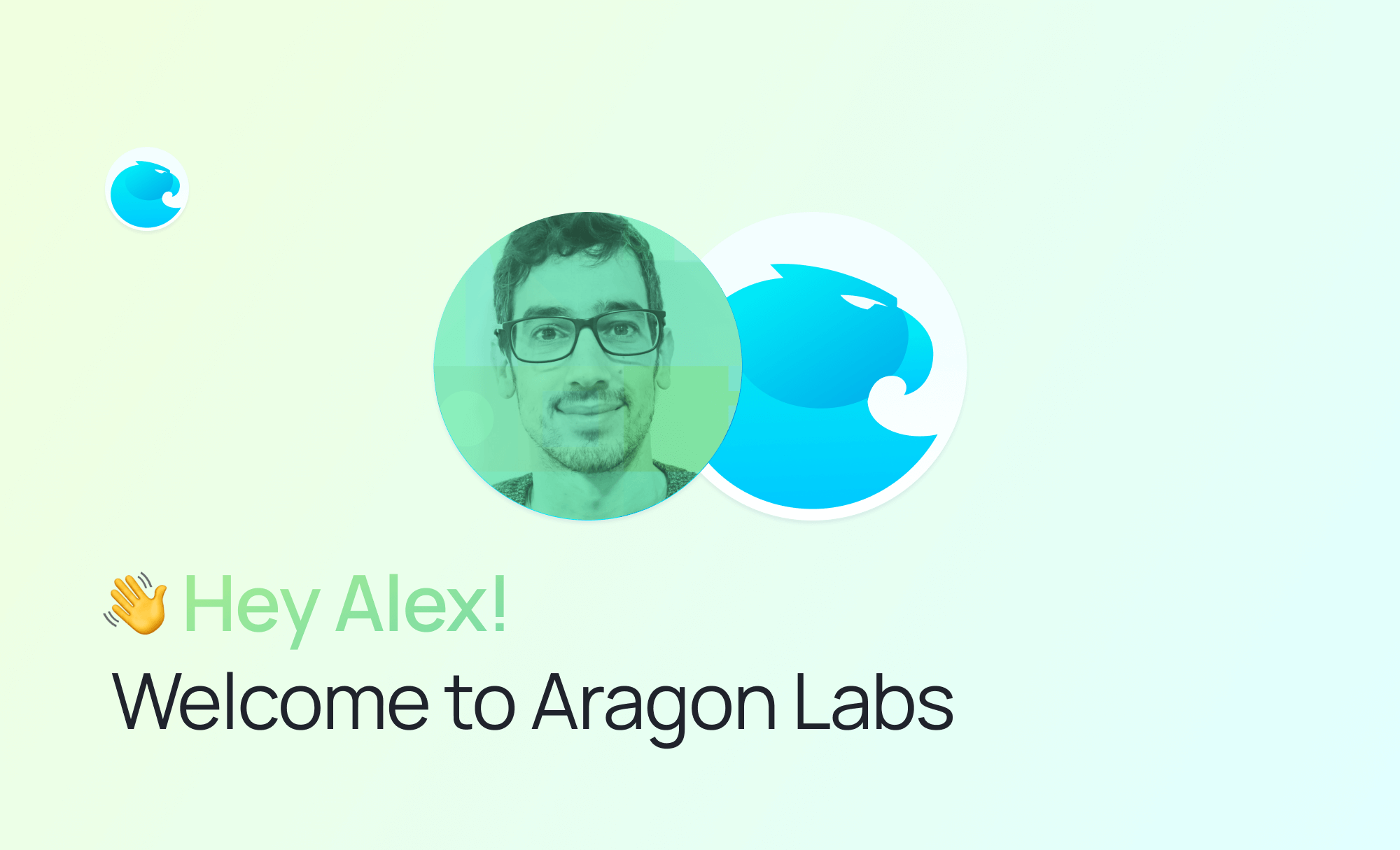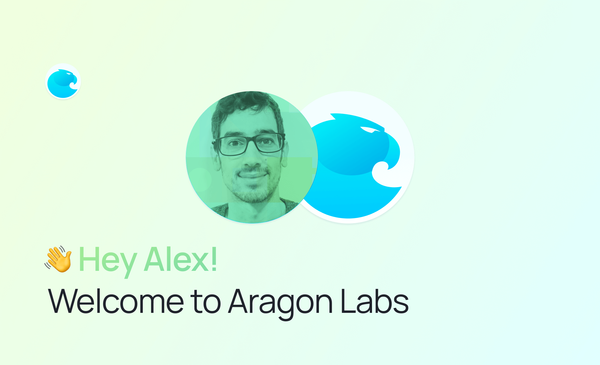 Aragon Labs is pleased to announce that Alex Flores has been appointed as our new Full Stack Developer. He will be in charge of implementing new UI functionalities for Aragon Labs.
Since graduating in Telecommunications Engineering, working in young, dynamic companies has given Alex the opportunity to experiment with and implement the latest technologies in the blockchain space. He began to develop Solidity projects in his own time and now has experience across the entire stack, including systems administration on AWS, backend (Symfony) and front-end development.
"I am very enthusiastic about technology. I really like to learn about everything, but never specialize - a 'jack of all trades but master of none'. I also love nature, which has led me to become a great climbing and paragliding enthusiast as well as sharing my home with a dog and a cat."
--
Aragon is building the future of decentralized governance for Web3 communities & organizations. Deploy a DAO, manage your community, resolve disputes and run enterprise-level votes, all within our open-source stack. See the latest at aragon.org, subscribe to our monthly newsletter, join the conversation on Discord, or follow us on Twitter.
Docs | YouTube | Telegram | Github | Reddit | Linkedin | Forum
Subscribe to The Eagle for weekly news on the Aragon Network