Welcoming Charlie McCombie as Content Writer at Aragon Labs
"I... firmly believe that blockchain technologies hold great potential to empower marginalized communities through decentralization."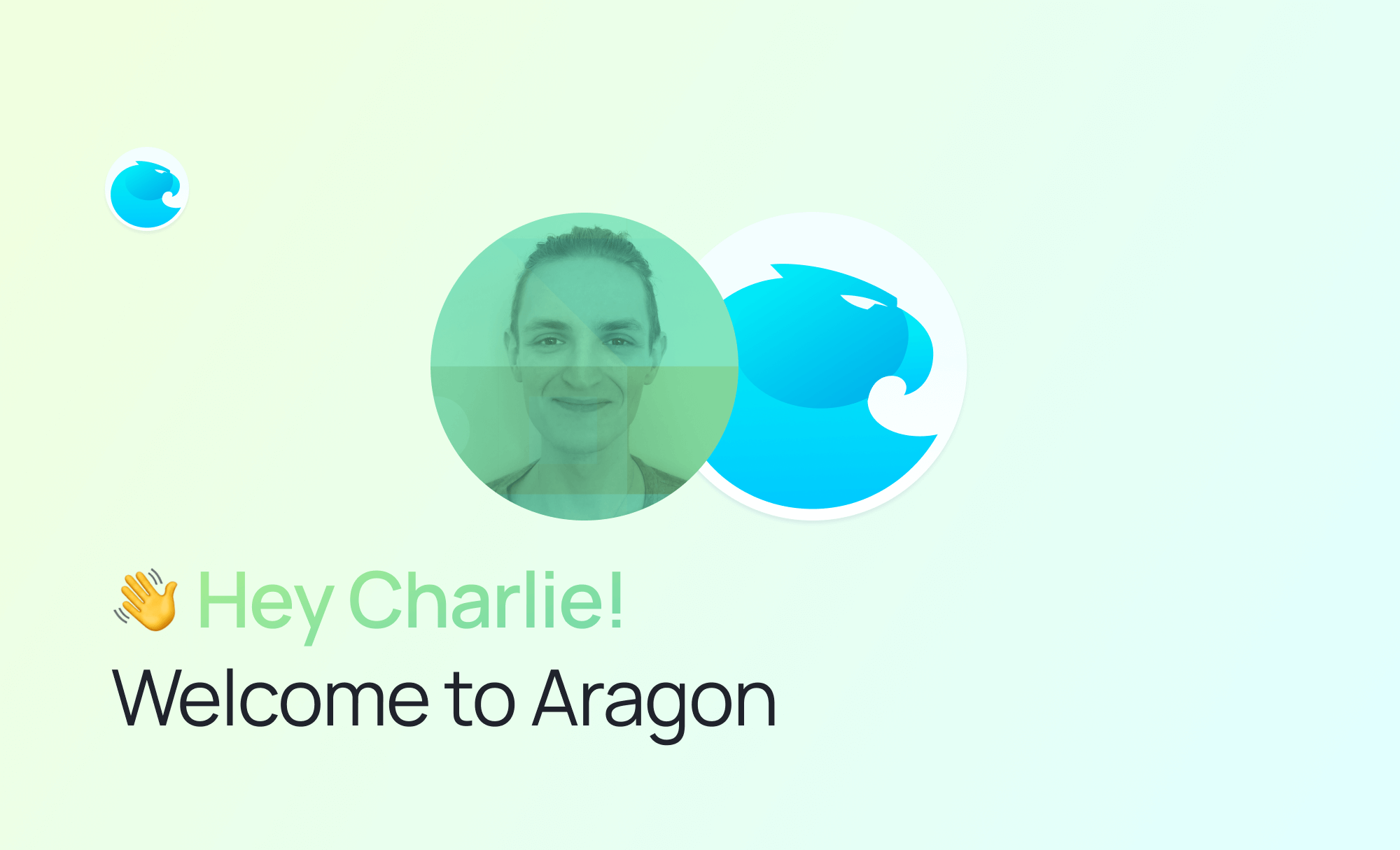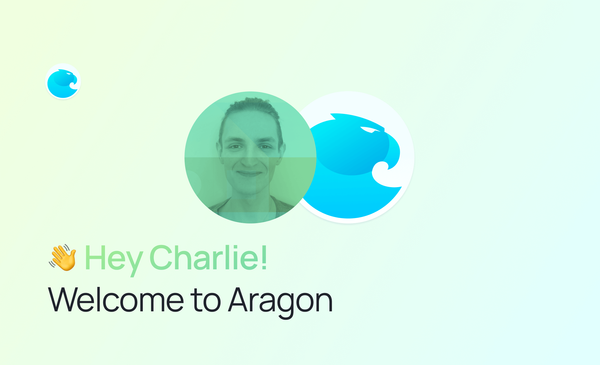 Hey everyone! My name's Charlie and I'm the new content writer for the Vocdoni growth team at Aragon Labs. I'll be responsible for Vocdoni's posts and social media, along with content creation and copyediting for the Aragon Association.
Growing up in London, and living between there and Brighton, I am keenly aware of the inequality wrought by the centralization motive and firmly believe that blockchain technologies hold great potential to empower marginalized communities through decentralization. My first foray into the crypto space was as a 15-year-old journalist for the blockchain media publication CoinTelegraph, before I transitioned to editing the journal associated with emerging-technologies events and education provider, Binary District.
After school, I studied International Relations (IR) with Middle East Studies at the University of Sussex in the UK, seeking to learn how states and the international system operate from multiple interdisciplinary perspectives. I hope to use my knowledge of global history and international politics to identify applications for Vocdoni's revolutionary tech, particularly in the Middle East & North Africa (MENA). My posts will feature critiques of contemporary governance and society, frequently through the lenses of postcolonial and critical security studies, identifying how Vocdoni can solve some of these crises of (il)liberal capitalism. In addition, I will write articles explaining the social and political philosophy behind the project, research current affairs and e-governance industry developments, as well as explicate potential use-cases in different contexts. Other blog content will include significant partnership news & company updates, major technical developments on the Vocdoni platform, and surveys of the work Vocdoni-partnered organizations are doing, including notable community success stories.
I find my work at Aragon incredibly fulfilling as it is at the intersection of two of my greatest interests – disruptive technologies and international relations. Its emancipatory potential is enormous. As an aside, I would not exist if it weren't for disruptive technologies like IVF, so I more than understand how transformative they can be.
Politically, I am a particularly strong advocate for self-determination in Kurdistan. Its people have been subjected to separation and marginalization at the hands of imperial and colonial forces for hundreds of years, as have many other peoples. The ideology of democratic confederalism, as implemented in Rojava (Syrian Kurdistan), holds incredible paradigm-shifting promise for the Middle East in its approach to decentralized governance, egalitarianism, and green politics. Trustless e-governance is the natural next step in its future development and I hope I will be able to assist Aragon in providing the means to achieve this soon.
In my free time, I love watching documentaries, learning about (pre)history, the philosophy and psychology of religion, listening to hip-hop and electronic music, and playing video games. One side of my family is from New Zealand, and its phenomenal nature was instrumental to my strong passion for animals and the natural world. I have two ferrets named Ghost and Ghoul and a dog called Poppy, all of whom I love very much. I have also recently become alien-pilled, so please send me any pics you take over any UAPs!
--
Aragon is building the future of decentralized governance for Web3 communities & organizations. Deploy a DAO on Aragon Client or Aragon Govern, manage your community on Aragon Voice, resolve disputes in Aragon Court and run enterprise-level votes on Vocdoni, all within our open-source stack. See the latest at aragon.org, subscribe to our monthly newsletter, join the conversation on Discord, or follow us on Twitter.
Docs | YouTube | Telegram | Github | Reddit | Linkedin | Forum
Subscribe to The Eagle for weekly news on the Aragon Network