Welcoming Marta Sancho as our new Project Manager at Aragon Labs
Marta Sancho has been appointed as Project Manager at Aragon Labs.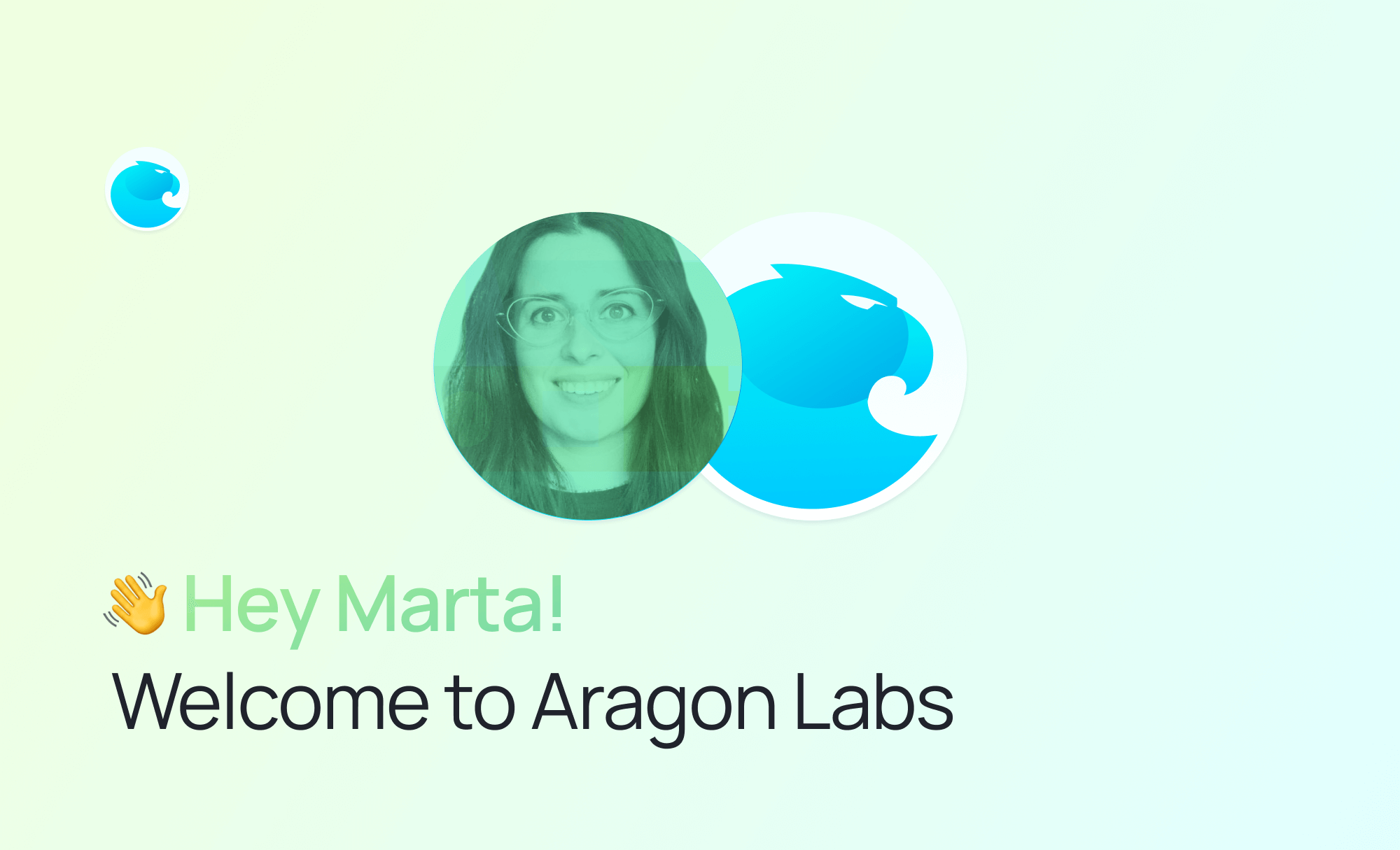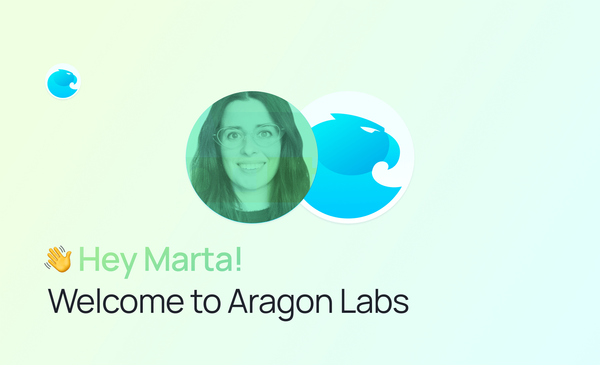 Aragon Labs are pleased to announce that Marta Sancho has been appointed as our new Project Manager.
With a background in design and visual production for the advertising industry, Marta has the vision and experience to manage all kinds of projects for Aragon Labs, from storyboarding through to final execution. She is a self-described 'Swiss army knife', a coffee & wine enthusiast and loves to kayak and surf in her spare time.
At Aragon Labs, Marta will be responsible for after-sales support and be the primary contact for users. She will use her expertise to guide users in their use of the platform, produce written & video content, and will also coordinate our public relations efforts.
"Even though I have been involved in many kinds of projects and companies as a project manager, this is the first time that my passion and spirit are aligned with the purpose of the company, which is disruptive and gives the opportunity to change everything. I really enjoy direct contact with clients as they give us the chance to learn through them all of the possibilities that  blockchain technology can offer, not only to the crypto world but to the traditional as well. " - Marta Sancho, Project Manager at Aragon Labs.
--
Aragon is building the future of decentralized governance for Web3 communities & organizations. Deploy a DAO, manage your community, resolve disputes and run enterprise-level votes, all within our open-source stack. See the latest at aragon.org, subscribe to our monthly newsletter, join the conversation on Discord, or follow us on Twitter.
Docs | YouTube | Telegram | Github | Reddit | Linkedin | Forum
Subscribe to The Eagle for weekly news on the Aragon Network