Announcing Partners for the 2023 DAO Global Hackathon
Join us in April to build the bear with top names in the DAO ecosystem!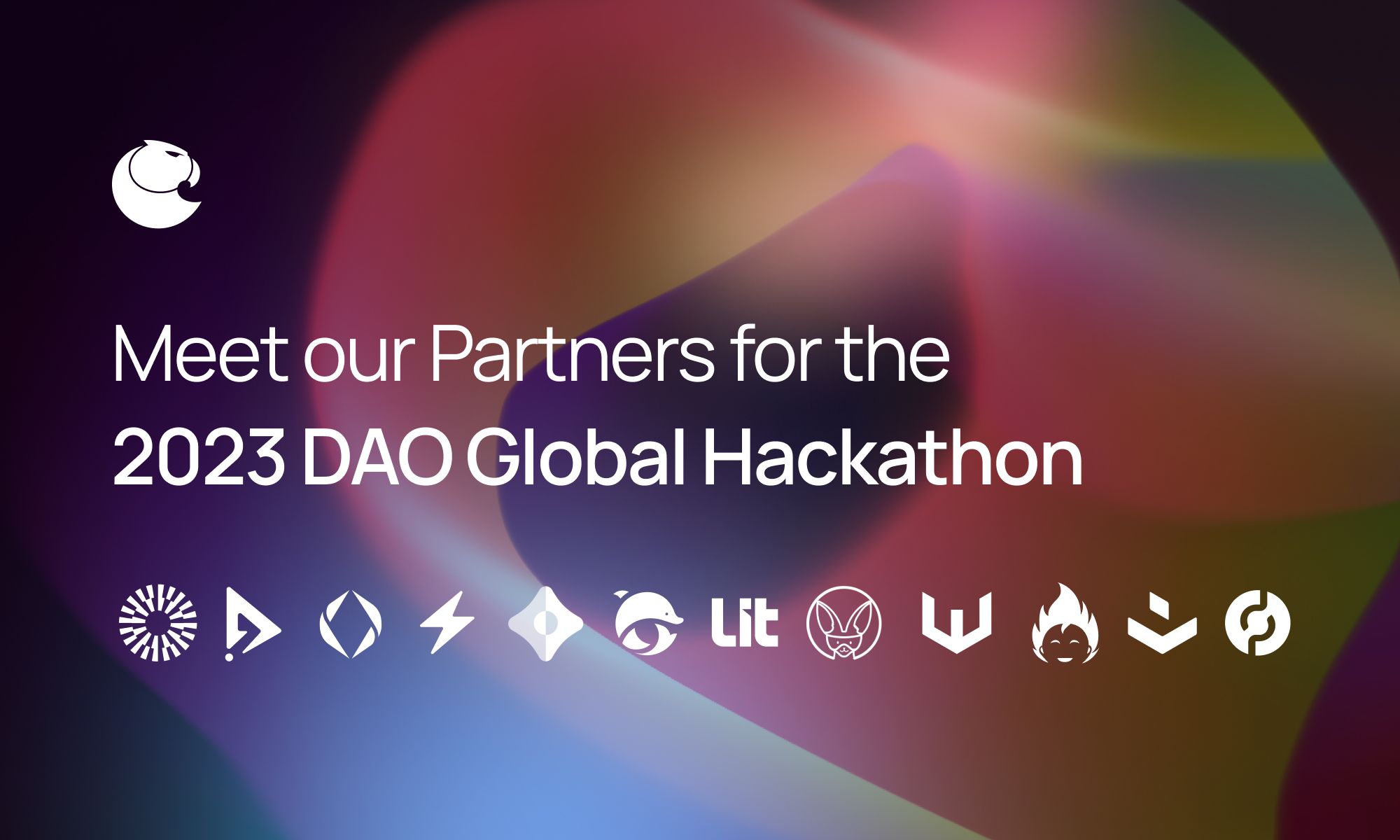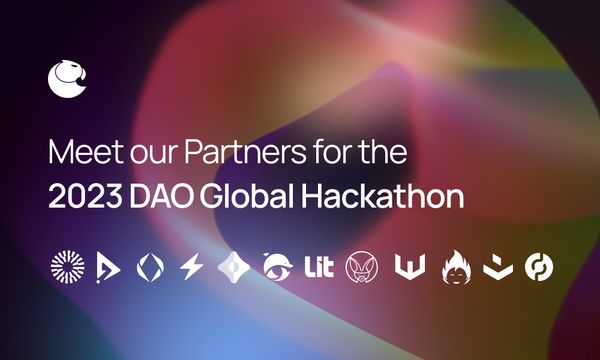 We're excited to announce our first wave of partners for the DAO global hackathon this April!
The last few years we've seen tons of new DAO tools and coordination primitives emerge, but organizations are having difficulty integrating them. This hackathon will focus on applying the "Legos thesis" that enabled DeFi to DAOs. We will focus on existing tools and how we can integrate them to power the organizations of the future.
The hackathon will run for 4 weeks and be hosted on a dedicated hackathon platform including hacker profiles, matchmaking, bounty proposals, and active support.
We are still open to partners, so get in touch with Ryan, our Events Manager, at ryan@aragon.org!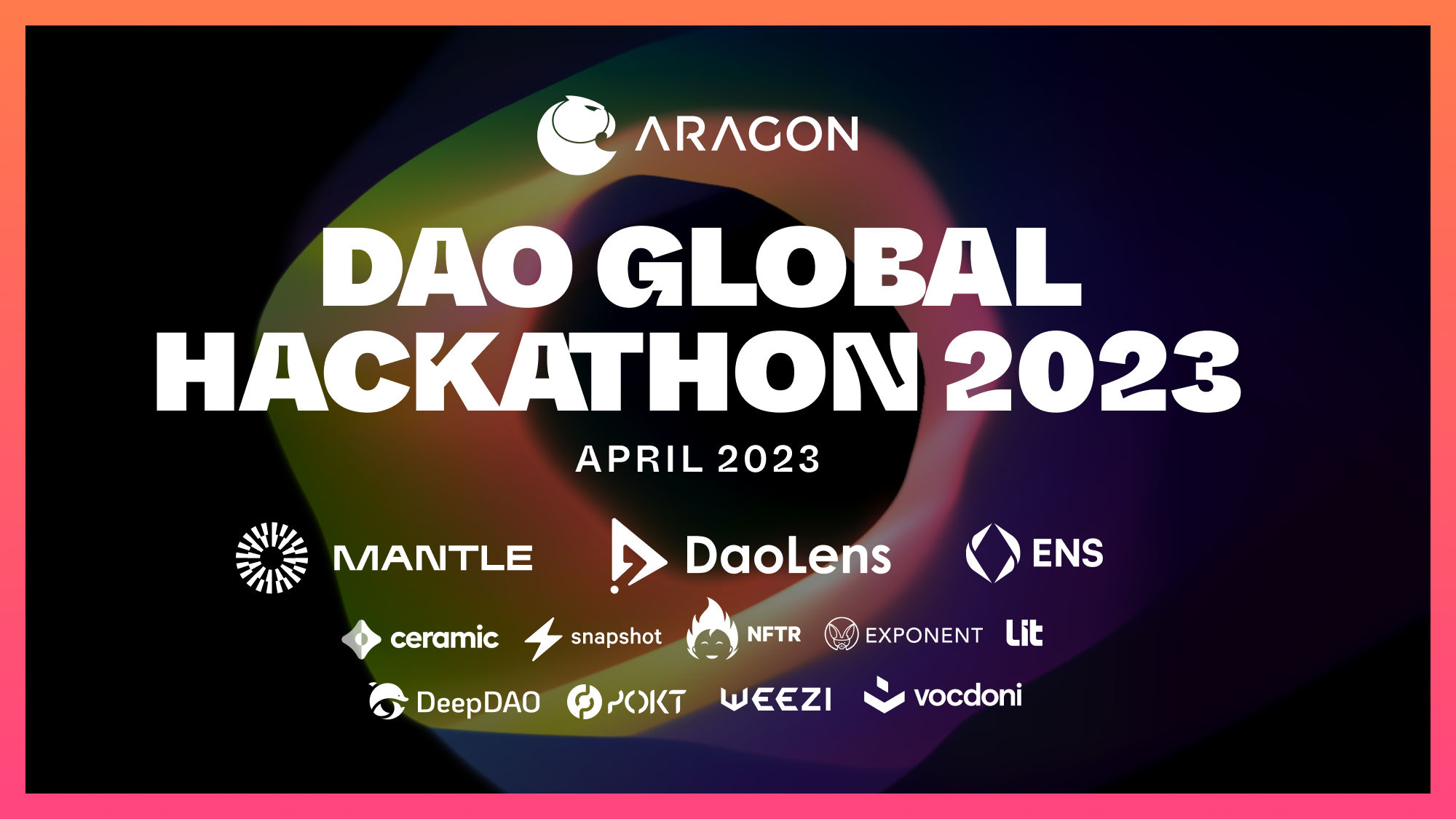 Partners for the 2023 DAO Global Hackathon
Check out our partners for the hackathon!
Mantle
Mantle is a modular Ethereum Layer 2 with low fees and high security. This project was incubated in BitDAO, an ecosystem of builders and products growing the crypto space.
DAOLens
DAOLens is a community management tool for DAOs. Combine collaboration, tasks, proposals, bounties, and payouts in one place. You can also manage grants, hold community discussions in one place, and cast votes in Snapshot.
Ethereum Name Service (ENS)
ENS is the decentralized naming service on Ethereum. They provide .eth domain names that make Ethereum addresses human readable. ENS is not only important infrastructure for the Ethereum ecosystem, but is one of the leading DAOs today.
Snapshot
Snapshot is one of the most popular voting frameworks used in DAOs. Their gasless, offchain voting platform makes it easy to cast signaling votes in your DAO, and has launched hundreds of organizations.
DeepDAO
DeepDAO is an analytics service for the DAO space. They track proposals, votes, treasuries, and other metrics that provide valuable data for DAOs.
NFTR
NFTR is the decentralized NFT name registry on Ethereum. Name your NFT, create a profile page, send messages, and even upload funds into an NFT like a bank.
Weezi
Weezi is a Client Resource Manager for DAO asset management service. They make it easy to manage assets in a DAO and even grow an asset management business.
Exponent
Exponent is decentralized treasury management for DAOs. You can use their tools to manage your treasury while still keeping the keys to your crypto–no custodial management here.
Lit Protocol
Lit Protocol is decentralized cryptography for access control, compute, and encryption. They provide a key without a key master that works across blockchains, storage networks, and other platforms.
Ceramic
Ceramic is a decentralized web3 data network that brings unlimited composability to web3 applications. With their permissionless data streaming network, you can store streams of information and ever-changing files directly on the decentralized web.
POKT
POKT, or Pocket Network, provides decentralized infrastructure for web3. Their mission is to coordinate open access to the world's public data and empower anyone to provide unstoppable infrastructure.
Vocdoni
Vocdoni is an open-source blockchain voting protocol that is scalable, auditable, censorship-resistant & anonymous. They are the most open, secure, and universally verifiable voting protocol, used by hundreds of organizations worldwide.
We're still open to partners. Join us!
As a hackathon partner, 100% of your sponsorship will fund the bounties you define and award. We'll take care of the rest.
Come build the bear with us! Email Ryan at ryan@aragon.org to learn more about posting a bounty and becoming a partner!
Subscribe to The Eagle for weekly news on the Aragon Network