Upgrading ANT: Say hi to ANT v2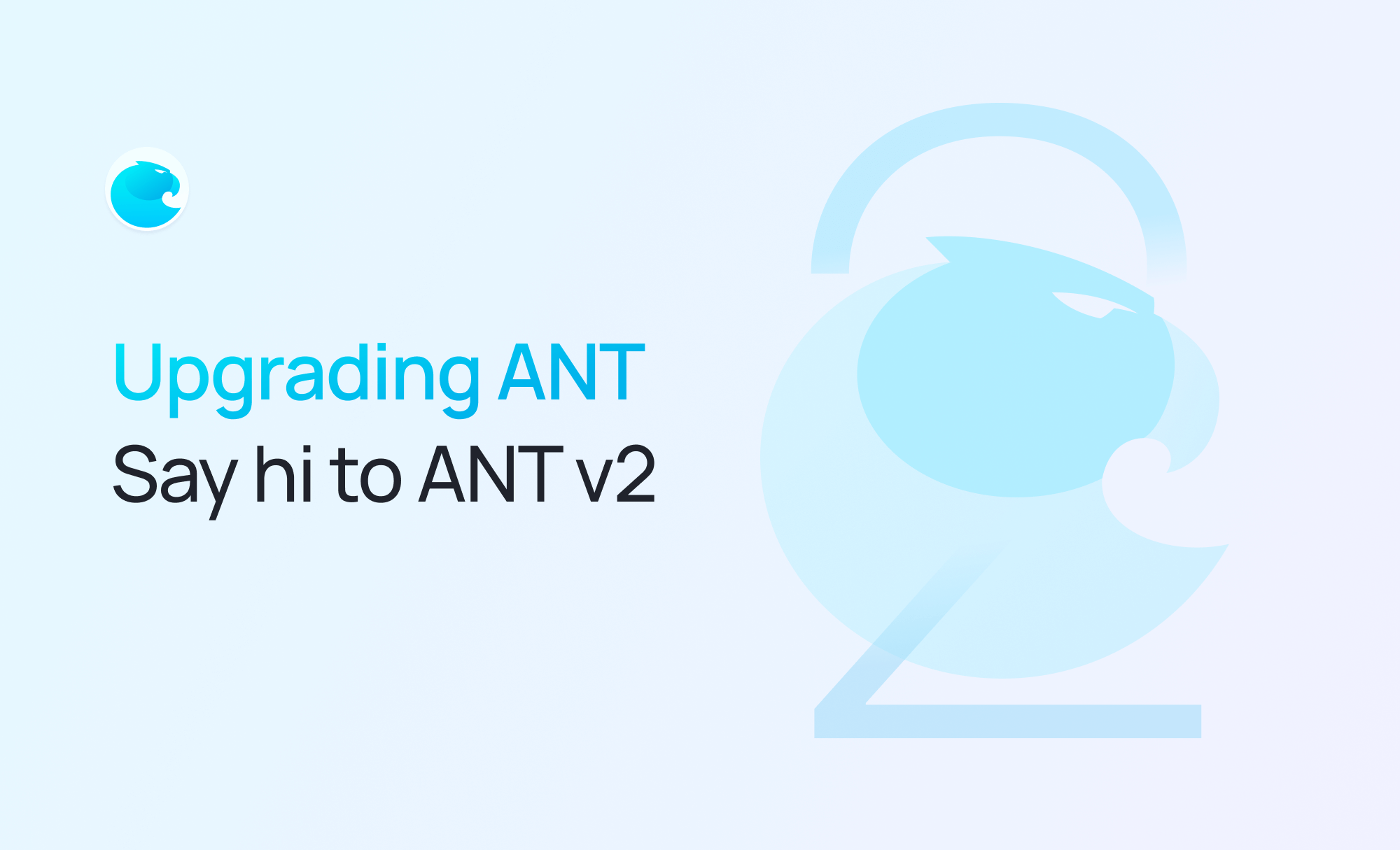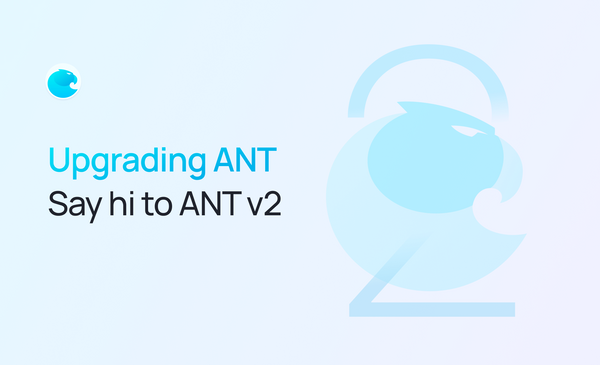 Update: The ANT Upgrade Portal is live!
Visit upgrade.aragon.org to upgrade your ANTv1 to ANTv2
ANTv2 token address: 0xa117000000f279D81A1D3cc75430fAA017FA5A2e
‍
ANT — the Aragon Network Token — was introduced in 2017 as the governance token of the Aragon Network. ANT was one of the first tokens to adopt the MiniMe standard, being governance-enabled out of the box. MiniMe stores block-per-block snapshots of token balances. That way, votes can be properly counted and no one can vote twice with the same tokens.

MiniMe was a foundational primitive for many of our products and was tightly coupled with the original voting app. Unfortunately, MiniMe is very expensive — its transfers cost roughly 3x more than a standard ERC-20 transaction. There have also been other amazing developments in the world of Ethereum tokens, including gasless transfers. Gasless transfers enable relayers or other third parties to subsidize token transfers for users. That way, users don't need to have ETH or incur costs while transferring tokens!

The landscape and technology has changed a lot since 2017, so it's time for ANT to get an upgrade. We are now introducing ANTv2: a new version of the token that is 3x cheaper to transfer and supports gasless transfers.

ANTv2 will also support voting, but all the logic doesn't need to be on-chain like ANTv1 — that's what makes it so cheap to transfer. Thanks to our adoption of off-chain voting, ANTv2 is extremely lightweight.

ANTv2 is not a different token, but just a new version of ANT. If you have ANTv1, you will be able to easily upgrade it to ANTv2. The ANTv2 controller contract will retain the exact same privileges from ANTv1, including the updates made in August.

Together with the upgrade, we will also kickstart a new liquidity rewards program on both Uniswap and Balancer, starting October 29th. These programs will incentivize the fast migration of liquidity towards ANTv2.

As of now, major exchanges including Binance, Huobi and OKEx are supporting the upgrade. If you have funds in those exchanges, they will automatically upgrade your ANT for you.

The upgrade will start October 27th, 2020. At that time, we will release the upgrade portal along with a user guide and technical documentation.

ANT holders who upgrade early will be eligible for:
The new liquidity rewards program, starting on October 29th and lasting two weeks
Voting on bootstrapping the a new governance process for the Aragon Network (all future Aragon Network votes will require ANTv2 to participate)
‍
‍
Subscribe to The Eagle for weekly news on the Aragon Network