Aragon Client Deployed on Harmony
Aragon Client is now live on Harmony! Connect your Web3 wallet to Harmony and spin up a DAO for pennies at client.aragon.org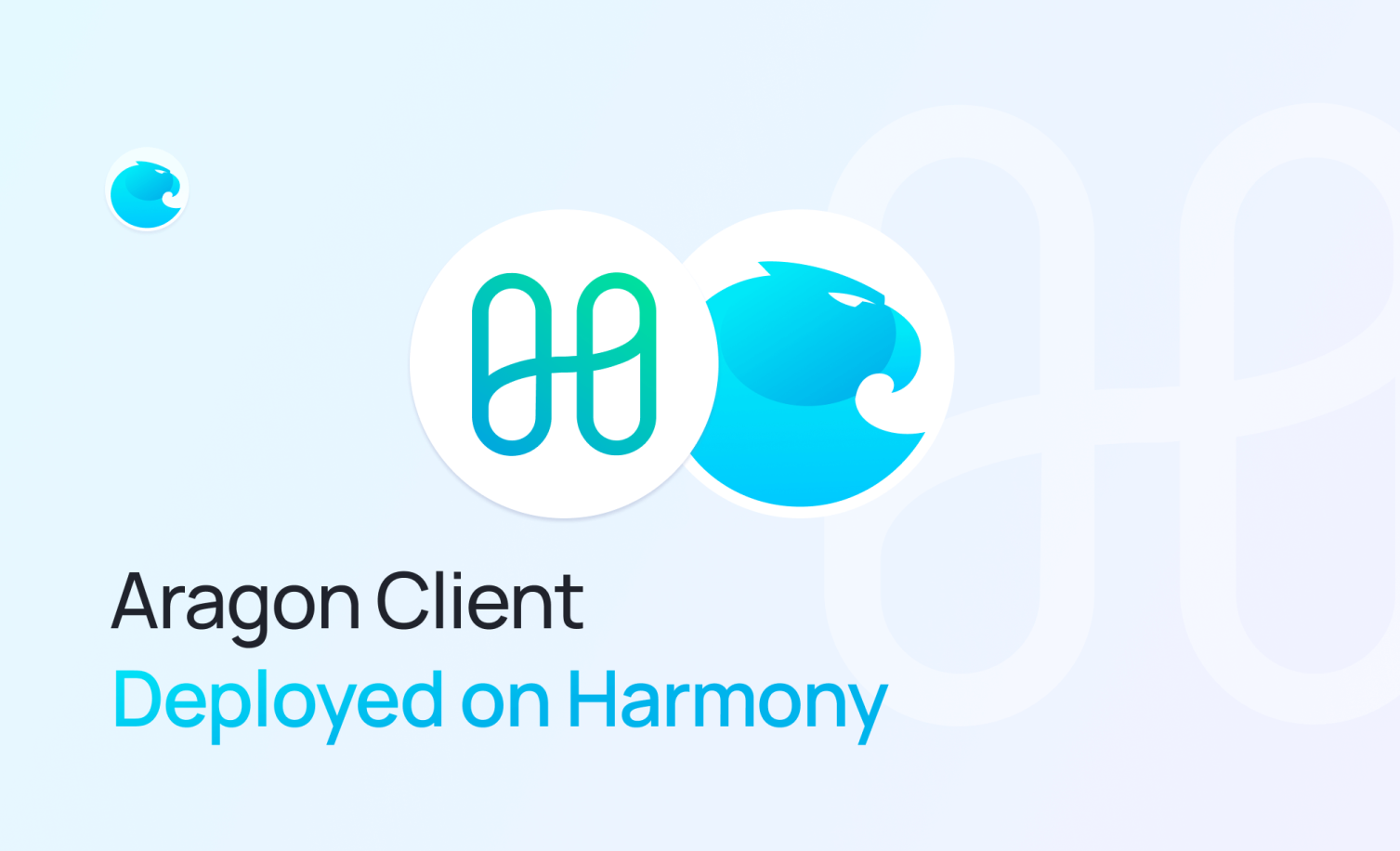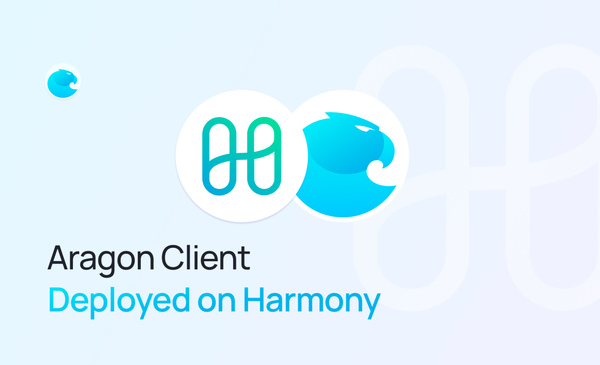 Building on our multi-chain strategy, we are delighted to announce that Aragon Client has been deployed on Harmony, bringing 2-second transaction finality and 1000x lower fees than Ethereum mainnet.
The problem of high fees on the Ethereum network has been well documented but there are now a growing number of projects designed to keep pace with user demand and bring the cost of DAO creation, management and voting down to a few cents.
​​Harmony's Proof of Stake architecture is fully trustless and highly gas-efficient, with over 140 validators validating across four shards to distribute transaction load across the network. In addition, Harmony bridges can connect to any Proof-of-Work or Proof-of-Stake chains, including Binance, Terra, Polkadot, & Bitcoin and currently secure tens of millions of dollars worth of cross-chain assets.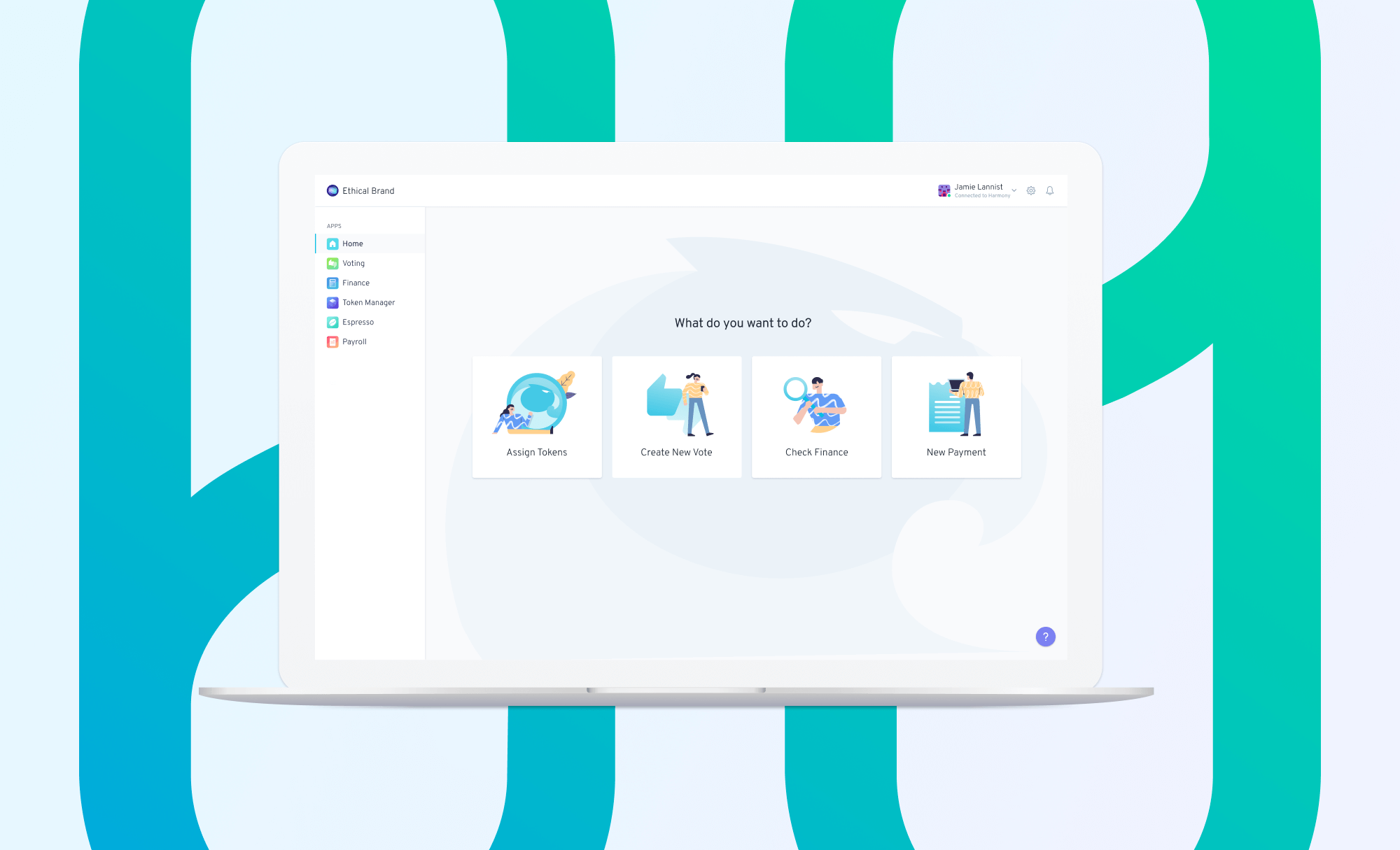 The Harmony network is available via Ledger or standard Web3 wallets such as MetaMask, with minimal fees and is fully compatible for both transaction messages and executions. Connect your Web3 wallet to the Harmony network and spin up a DAO for a few cents at client.aragon.org.
--
About Harmony
Harmony is an open and fast blockchain. Our mainnet runs Ethereum applications with 2-second transaction finality and 1000 times lower fees.
Harmony is your open platform for assets, collectibles, identity, and governance. Our secure bridges offer cross-chain asset transfers with Ethereum, Binance, and 3 other chains. Harmony's vision remains "Open Consensus for 10B People"

--
Aragon is building the future of decentralized governance for Web3 communities & organizations. Deploy a DAO on Aragon Client or Aragon Govern, manage your community on Aragon Voice, resolve disputes in Aragon Court and run enterprise-level votes on Vocdoni, all within our open-source stack. See the latest at aragon.org, subscribe to our monthly newsletter, join the conversation on Discord, or follow us on Twitter.
Docs | YouTube | Telegram | Github | Reddit | Linkedin | Forum
Subscribe to The Eagle for weekly news on the Aragon Network