Build your DAO and collect a special edition POAP
Celebrate the journey of building and experimenting with governance.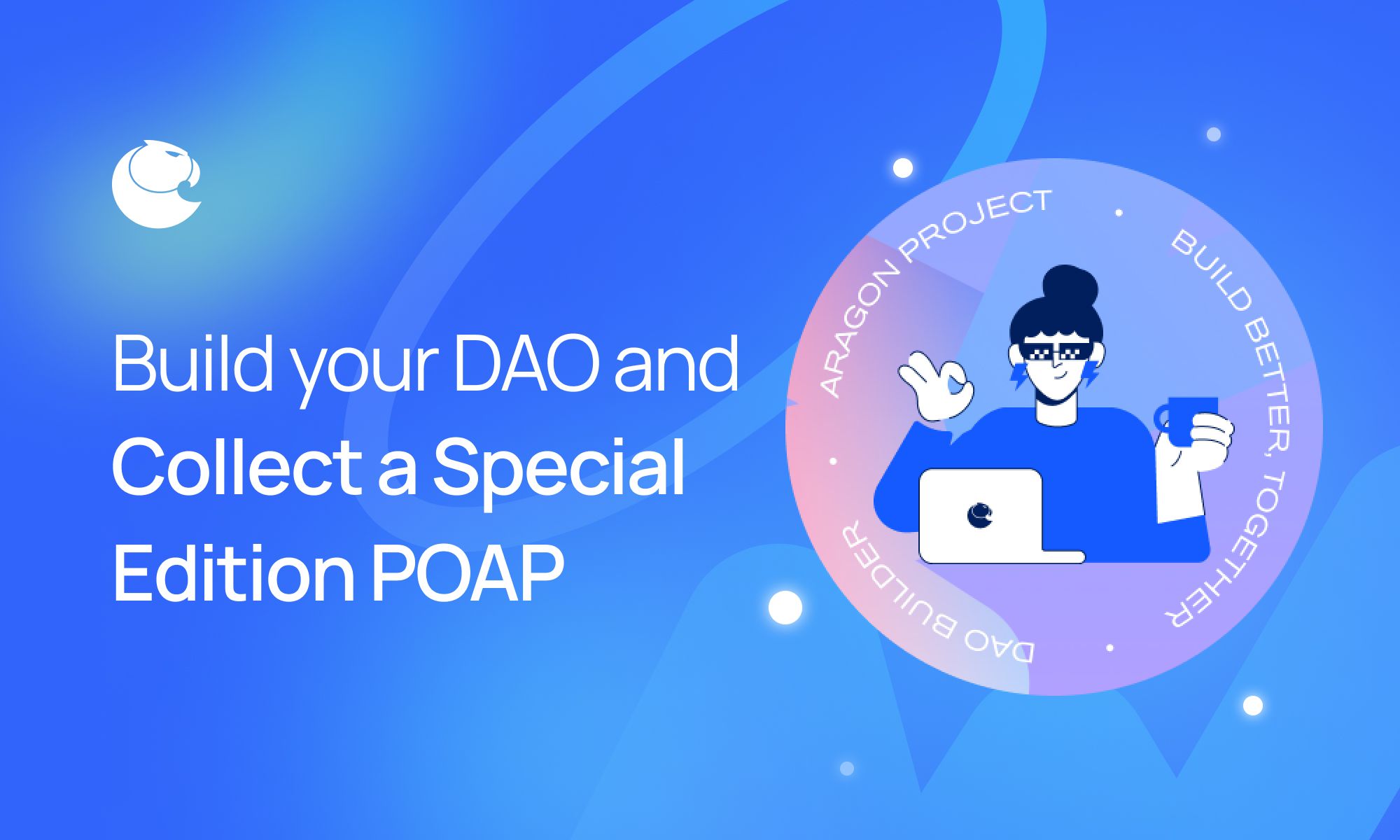 We're excited and honored that over 500 DAOs have been created on our new stack, Aragon OSx and the Aragon App, since the launch in March!
We're already looking ahead and want to celebrate the next 5,000 DAOs with the launch of our special edition DAO Builder POAP, which you can claim after creating your DAO on Ethereum.
Building a DAO is a journey, a revolutionary act of experimenting with new governance structures on the blockchain. We wanted to give DAO builders something to commemorate this journey. We're excited that you're joining us in building new organizations governed by code.
To collect this POAP, open the Aragon App and connect your wallet. Then, click "Build your DAO" and choose Ethereum mainnet as your chain. Follow the steps, which take less than 10 minutes to complete. Once your DAO is launched, the POAP will be available to claim.
If you've already created a DAO on Ethereum mainnet, claim your POAP with the same wallet you used to create the DAO here.
To get an overview of the steps of building your DAO on the Aragon App, read this guide.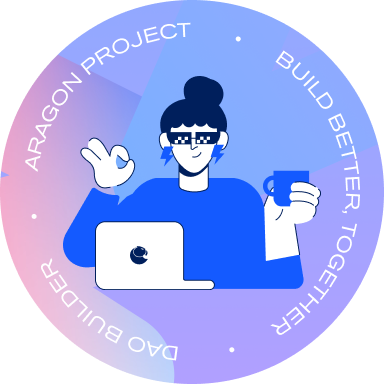 Why build your DAO on the Aragon App?
Here are a few reasons to launch your DAO on the Aragon App today:
Fast DAO creation in less than 10 minutes
DAO creation now takes less than 10 minutes with our fast, easy, user-friendly flow. No need to know how to code or understand the inner workings of a DAO contract on the blockchain—simply follow the four-step process to build your own DAO!
Choose between token voting or wallet voting (multisig), and mint or migrate existing tokens directly in the App
There are two options for membership in your DAO: token voting and wallet voting. If you choose token voting, you can mint your token directly in the App! Or, if your community already has a token, migrate the token to the new DAO in just a few steps.
One homebase for all your members with governance, treasury, and membership info
The Aragon App brings your DAO into one place, rather than being split across many. No need to swap between platforms: governance, finance, and membership can all be accessed from your DAO dashboard.
Interact with any contract using the Smart Contract Composer
Want to complete complex actions, like swap tokens or mint NFTs, right from your DAO? You can interact with any contract across web3 directly from your DAO by using the Smart Contract Composer in the Aragon App. This tool makes it possible to plug actions into a proposal, which become automatically executed when the proposal is passed. Be aware that this is a very powerful tool and it's best to have some knowledge of web3 smart contracts before proceeding. Need help? Hop into our Discord.
Simple, human-friendly UX with guidance along the way
Web3 UX can be tough—full of jargon and confusing steps. The Aragon App is simple and user-friendly, so your members can be onboarded quickly and learn the ropes without needing your help. But if you want a deeper dive on topics ranging from how to set governance thresholds to how to get a legal wrapper, dive into the Education Portal.
Launch your DAO and claim your DAO Builder POAP today!
Start your DAO on the Aragon App and claim your DAO Builder POAP to celebrate being part of the next wave of DAOs and experimenting with governance at the speed of software.
Your special edition DAO Builder POAP is waiting for you! Go to the Aragon App and click "Create a DAO" to begin today, or claim with the wallet you used to create a DAO using this link.
Subscribe to The Eagle for weekly news on the Aragon Network