How to Start a Play-to-Earn Guild (from your Bedroom) | F8 Guild
Delve into the world of Play-to-Earn (P2E) and GameFi. Learn how F8 Guild is revolutionizing gaming by self-organizing as an Aragon Client DAO.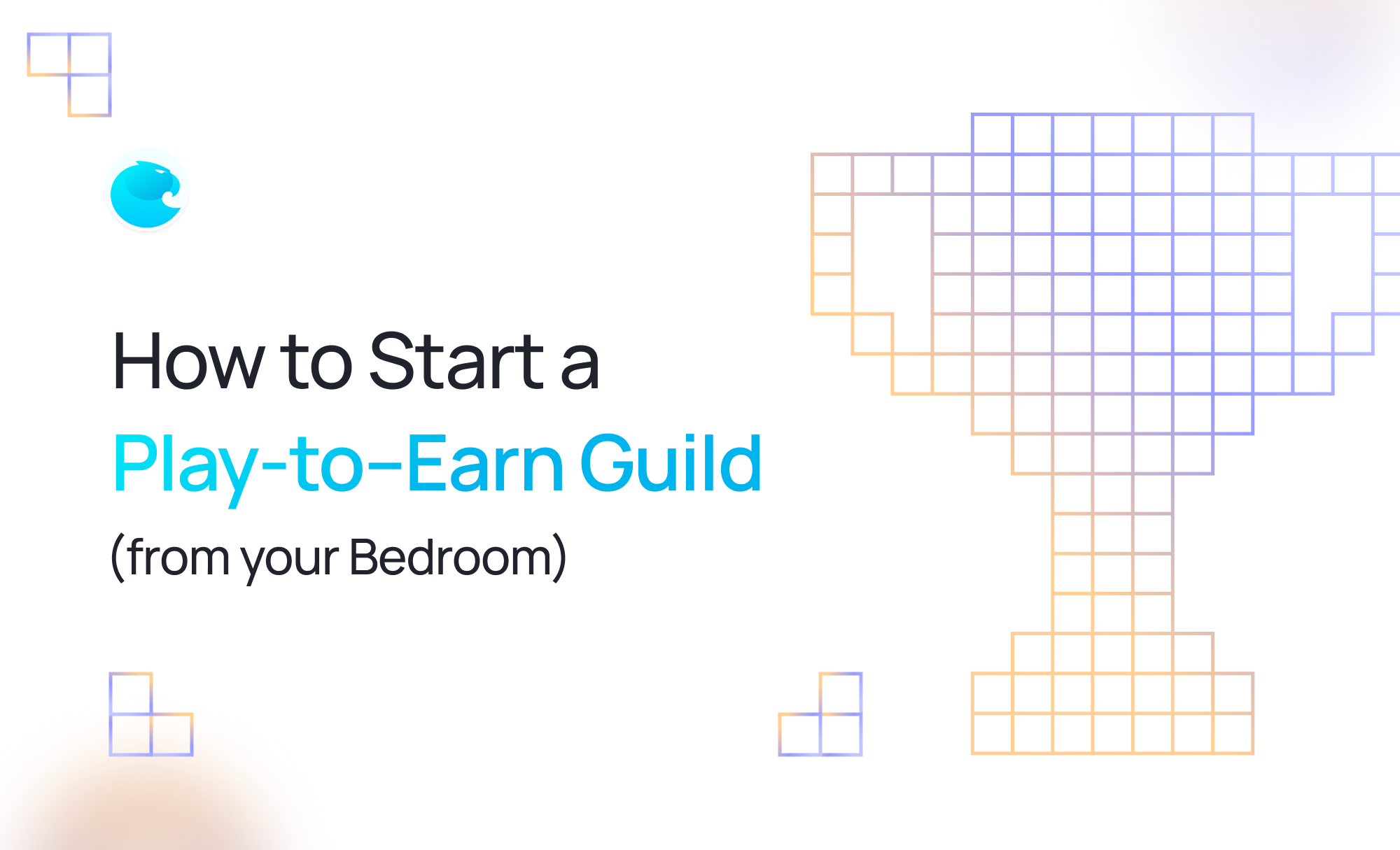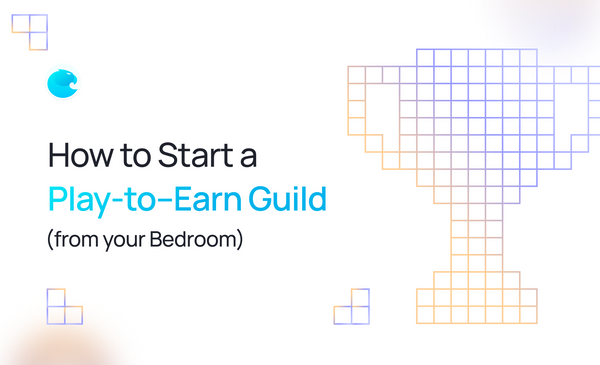 In this series, we've been walking you through some of the established DAOs built on Aragon Client to give you an idea of the fantastic innovative potential of our technology. We've already looked at How to Start a Hedge Fund, How to Start Charity, and How to Start a Research Organization. In this article, we'll be delving into the world of GameFi and Play-to-Earn (P2E). Learn how F8 Guild is revolutionizing gaming guilds by self-organizing as a DAO, and how you can do it too.
P2E went mainstream in 2021, with Axie Infinity and other NFT-based gaming projects now regularly featured in traditional media. Games built on decentralized protocols such as Ethereum are composable within decentralized finance (DeFi), offering true ownership of in-game assets such as land and costumes. The basic premise of P2E is that by playing games, players can earn these assets, which can then be traded for cryptocurrencies on secondary markets.
At the current stage of blockchain gaming, projects are, typically, indie games with an associated token and a lively community. However, AAA games (built by mid-size or major publishers) are on the horizon, and several ambitious projects aim to have early versions available to play this year.
Guilds have existed since the Middle Ages as professional organizations. Their application to P2E emerged from within the Axie community where they were formed to sponsor or lease useful assets to new players - scholars - in exchange for a percentage of their in-game revenue. P2E guilds and scholarships lower the barriers to entry for scholars by allowing them to farm on some of the guild's land; helping them to compete with better weapons; cooperating on quests, or enabling access to games with gated access through their accounts.

Part 1: Learn to Play
Most web3 founders have technical backgrounds and Dustin from F8 fits the mold, having played online games from a young age and currently doing a data science degree at UC Berkeley. At high school he would level-up characters in online games such as Runescape and sell them to friends. His own leveling-up was at university in March 2021, where he encountered P2E through games like Lost Relics and Axie Infinity. It was this experience and early experimentation that enabled Dustin to later see where the opportunities lay in such a new industry.
Part 2: Build a Community
Dustin and his business partner @Bihzyb saw how the scholarship model could be extended to all web3 games so he began to search for potential recruits within games, on Twitter and by word of mouth. This wasn't - and still isn't - an easy task: Traditional gamers can be skeptical of web3 because of the effect that crypto mining has had on the price of graphics cards and crypto's general reputation for scams. Still, the perseverance paid off and F8 now has around 30 scholars - the majority from the Philippines and Venezuela - who can earn more than some professionals in their local currency during the right market conditions. This earning potential in-turn creates its own marketing flywheel and helps to drive inbound recruitment.
As the guild has grown, F8 have rewarded some members with extra roles and responsibilities. This includes adding two sub-teams for research & development, and an elite group to discuss guild changes, votes, and anything else that can affect the whole organization.

Part 3: Manage your Community
Managing a community means putting in place a scalable choice architecture to process all of the decisions that arise around compensation, onboarding, documentation, and strategy. Thinking through these things led the team to Discord for focused discussions and collab.land for gated access to proposal discussions or exclusive chats for holders of certain NFTs.
Communication
Aside from these kinds of managerial decisions, most of the work of a P2E founder is empowering the players themselves and the wider community. Communication is key, and platforms like Discord and Github are ideal for a fast-growing guild to discuss upcoming games and wider GameFi opportunities.
After the success of Axie Infinity, the blockchain gaming industry has faced its fair share of growing pains and numerous games have turned out to be no more than elaborate 'pump and dumps'. This is one of the many reasons to rely on the collective intelligence of the community when making decisions. Well moderated discussions in Discord are an invaluable source of information and can lead to a consensus about which games to avoid, which are worth investing in, how to best utilize your assets, and, ultimately, how to maximize returns.
Compensation
Early success in these areas is crucial for your DAO's longevity so it is worth investing in rewards for community members that are reliably informed and, in turn, promote a culture of meritorious collaboration and shared knowledge. For this, F8 use a combination of SourceCred and Coordinape so that the community itself can decide what it values and what everyone's individual contributions are worth, in a fair and transparent way. The guild are also planning to add a bounty system to advertise and reward specific tasks such as documentation. For actual gameplay, scholars receive 50% - 65% of earnings on Axie, and similar amounts for other games, which is distributed manually for now.
Onboarding
F8's community Discord is open to anyone; the only real requirement to participate is to "be nice". However, to formalize their onboarding, the team adapted some of the Aragon Charter into a Discord message that users must react to before they can interact with the rest of the server. Designated community moderators are also rewarded by SourceCred / Coordinape for keeping everyone in check. Scholars have a few extra duties such as adding '𝔽𝟠 𝔾𝕦𝕚𝕝𝕕' to their Discord name but this is managed on trust.
New scholarships are announced on Discord and anyone is eligible to apply. As in real life, gaming land can only support a limited number of farmers and the economies of other games are also resource-constrained so F8 only advertises scholarships when they are sure both the guild and early versions of the game can support them.

Part 4: Incorporate as a DAO
Once your community is established, it will need a DAO structure to hold assets and enable members to vote on what to do with them. For this, F8 use Aragon Client, which offers several DAO templates and the option to deploy on a variety of blockchain networks, such as Polygon, Harmony, Ethereum Mainnet and several testnets. Once you have your initial Aragon client module for your guild's treasury, then you're ready to add any plugins you might need for token management, voting, finance, etc, according to your specific guild.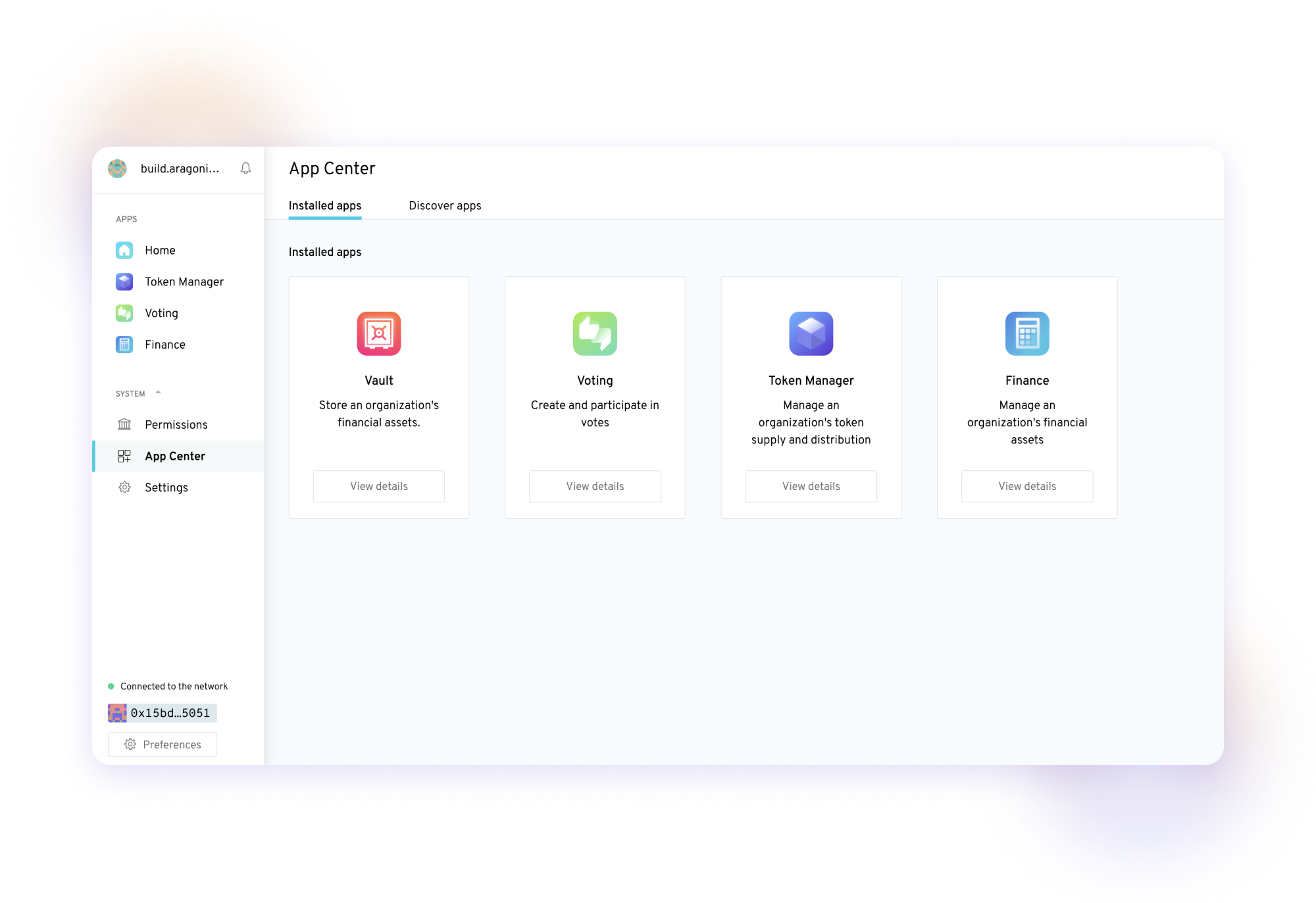 In addition to native apps and third-party tools like Coordinape, you might benefit from browsing through DAOmasters.xyz or other DAO tooling platforms to find useful integrations. For example, most games will ban the accounts of bots and players that violate rules so one precautionary step could be to integrate an identity solution like BrightID to ensure that every player is a real, singular person.
Most of the work of equipping your guild is this type of research. Your needs will differ, even from other P2E guilds, therefore only you and your team are equipped to find the right solutions. Your scholars (guild members) will thank you later.
Success Breeds Axies, Axies Breed – Success
F8 now has around 2100 members in Discord, 60 ETH worth of land and an initial monthly revenue of $2k-3k / month, mostly from early scholarships in Axie Infinity. The $SLP earned has since been used to acquire other game's assets, well in advance of their release. Several more P2E titles will be available to play with the guild this year, including Guild of Guardians and Aavegotchi.
During their community-building phase, Dustin and the team reached out to Web3 gaming projects, guilds, and other relevant Industry leaders to form partnerships and plan in-game alliances and tournaments. The exciting conclusion to this story is that F8 Guild has secured several key partnerships and will be publishing a whitepaper and updated roadmap within the coming weeks!

This is not an exit for Dustin and the team - rather, it's the next stage of their growth - but it illustrates the power of DAOs to aggregate global talent, purpose and capital at a much faster pace than traditional corporations and therefore to accelerate the venture flywheel of founding, building and exiting as exemplified by The Producer persona in our latest research. We can't wait to see where F8 Guild goes from here.
Update:
Asked what the Ronin Network hack meant for F8 Guild, Dustin said:
"Luckily we were not affected, and thankfully, Axie is making up a smaller and smaller portion of our portfolio. Our NFTs are on hardware and we bridged our $ETH a couple of weeks ago when gas was really low. Certainly going to pay more attention to this potential going forward."
--
Aragon is building the future of decentralized governance for Web3 communities & organizations. Deploy a DAO, manage your community, resolve disputes and run enterprise-level votes, all within our open-source stack. See the latest at aragon.org, subscribe to our monthly newsletter, join the conversation on Discord, or follow us on Twitter.
Docs | YouTube | Telegram | Github | Reddit | Linkedin | Forum
Subscribe to The Eagle for weekly news on the Aragon Network