Lisbon Blockchain Week
Good times... thank you Lisbon!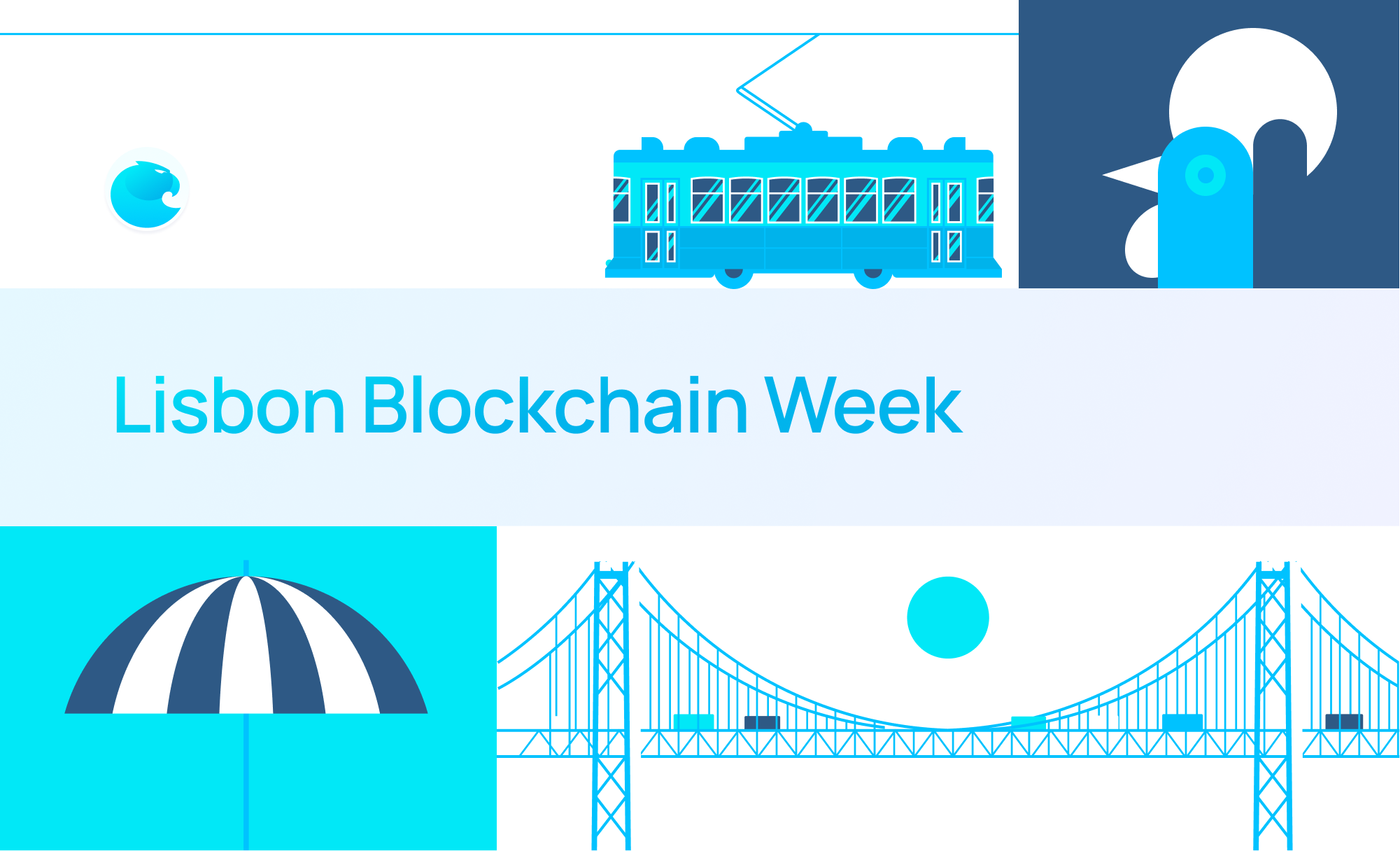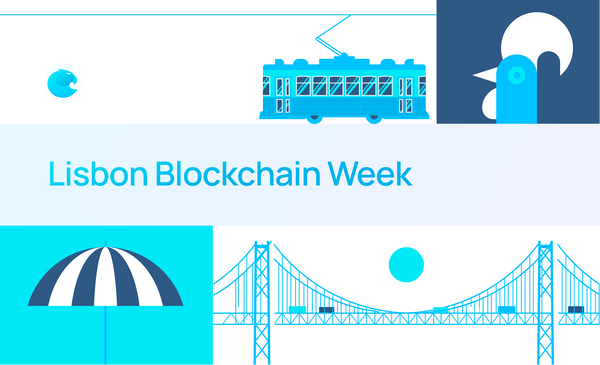 If you wondered why our content dropped off a cliff last week it's because we were in the beautiful city of ... Lisbon! ... attending various conferences and events during Lisbon Blockchain Week.

The Aragon team were there in force, and, via our collective hive mind, we have put together a few thoughts and observations about what we learned there about the state of Web3 and DAOs with a few choice memes thrown in for good measure.

Retreat
Before the main conferences and hard partying began, the Aragon team took a few days for some rest & relaxation, beginning with a sailing lesson and regatta organized by our multi-talented Lisbon-resident, Milena. This was especially sweet for new-hire Dr Michael Heuer, who spent literally his first day at Aragon sailing down the Tagus!
Back on dry-land, we were treated to a history and overview of the Aragon brand by design OG, Adri, beginning with his initial eagle sketches, followed (108 slides later!) by a discussion of where, in light of the Aragon Network DAO, the brand will be heading next.
During the following sessions, we discussed - amongst other things - a theme that reoccurred many times and in different contexts throughout the week: that of a welfare safety net. Rothbardians, cool your jets, we're not turning into pinko sympathizers, but we definitely sense that Web3 has a strong social conscience and wants to solve coordination problems in healthcare and employment just as much as finance.
Talking of coordination problems, we did some improv...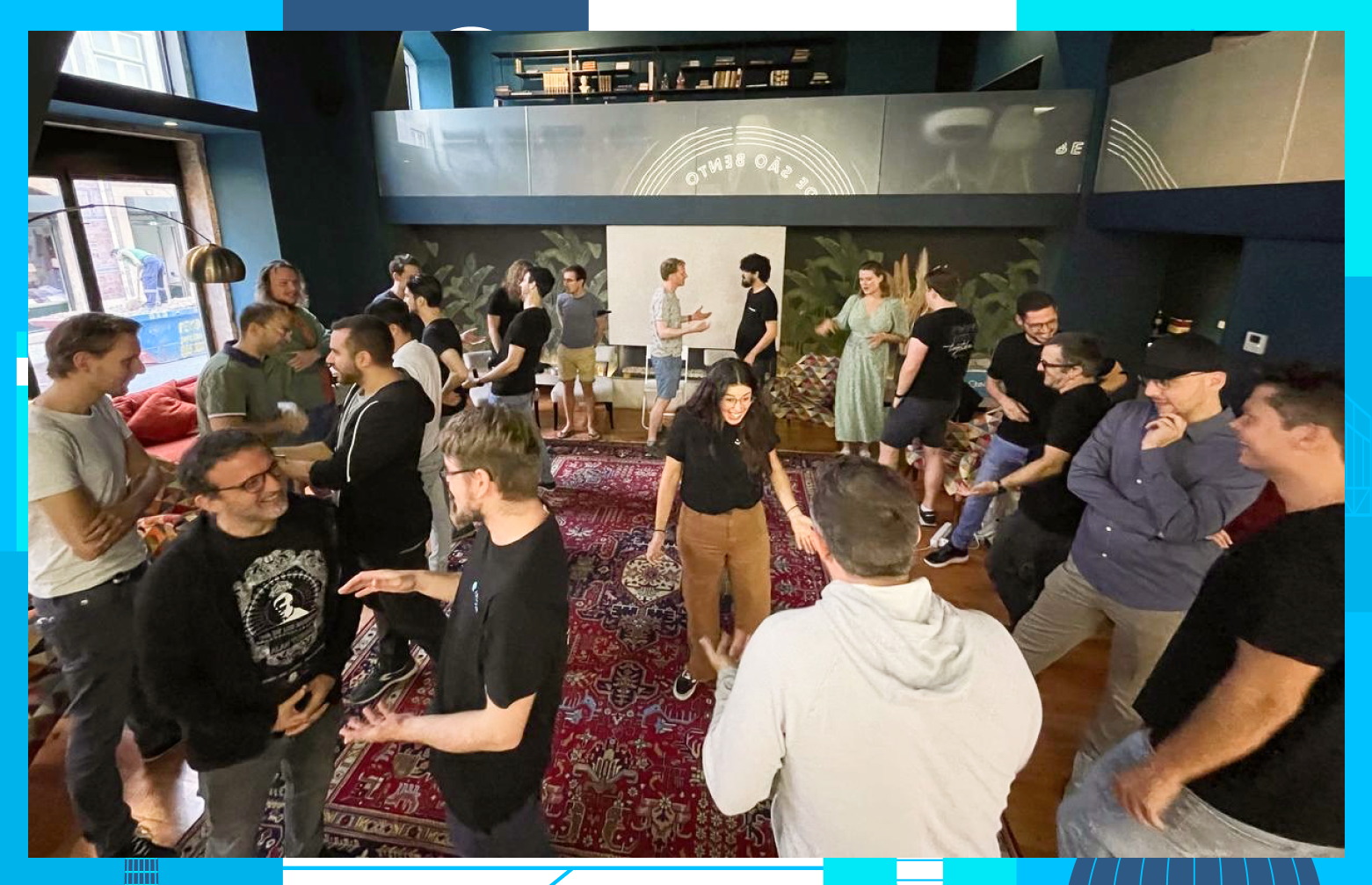 Conferences: DAOist, LisCon, NearCon
After all the mutual back-slapping, we hit the conference trail. The first thing we noticed is that DAOs were EVERYWHERE. They might be the media's favorite buzzword at the moment but the hype is real - there are a ton of DAO teams 'building cool shit', as Ivan - our Head of Ecosystem - is fond of saying. And these builders are not just nerd-boning types of census formation, they are fleshing out the even more important four 'c's of Web3: Community, Culture, Collaboration and Coordination. All you Liberal Arts majors can relax: Web3 is your baby too.
Aragon has been building the tools for collaboration since 2018 but we've sometimes been too busy hacking to lift our head up and see what else is going on in the space. This year we've tried to have a much more OpenStack approach. Ivan has been at the forefront of this drive so during his talk on the History of Aragon at the DAOist, he introduced the DAO Global Hackathon, which is a collaboration with ~20 Web3 partners and 300+ developers to - you guessed it - build cool shit.
Speaking of other cool shit, there were some insanely good talks during DAOist. You can watch all of them here. Some of the highlights for us were Dennison from Tally lighting a fire under everyone with his vision of outlandish ideas becoming real...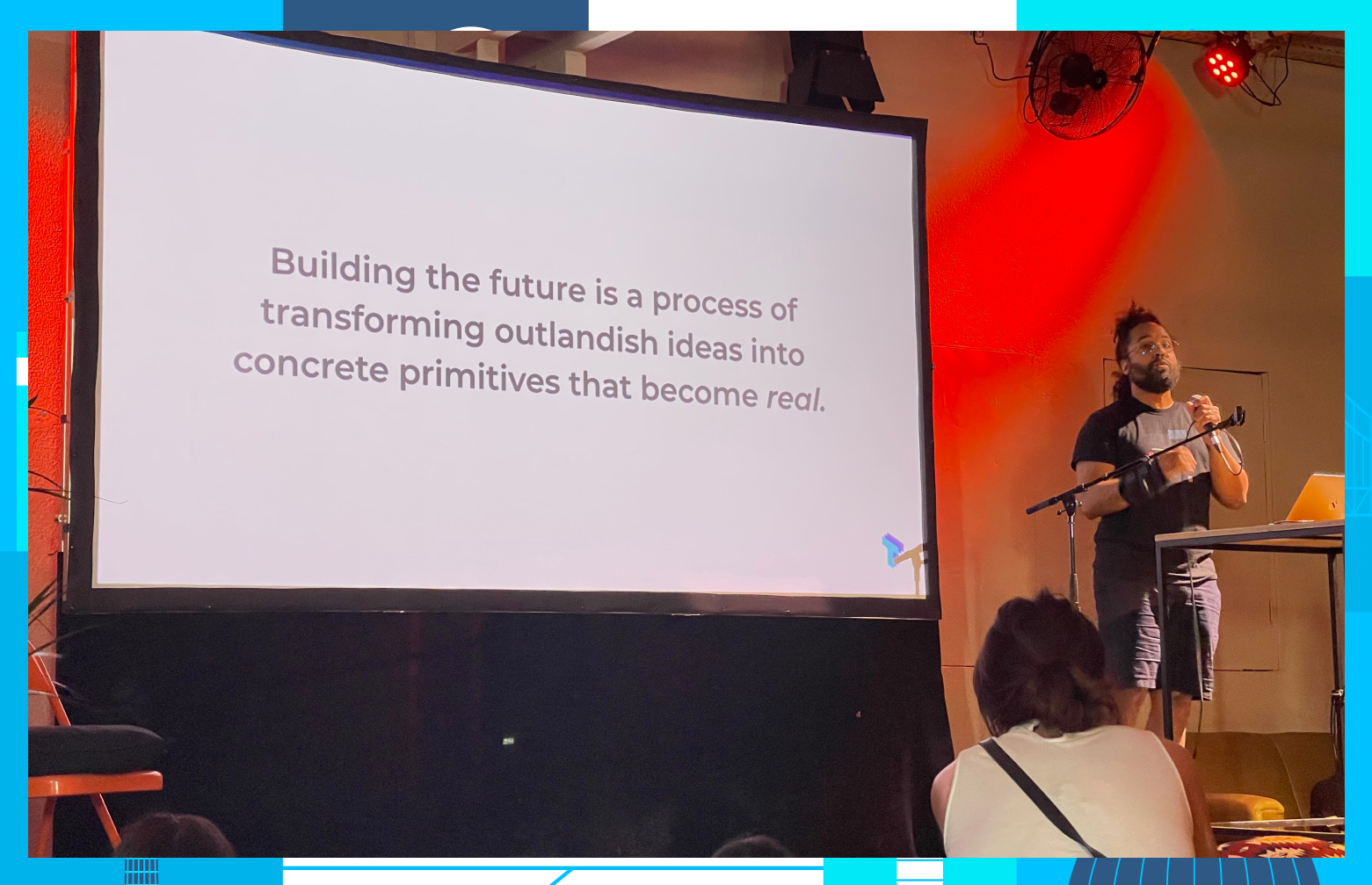 Kei from Gnosis Guild launched Zodiac, their expansion pack for DAOs that includes deterministic on-chain execution, cross-chain bridging and integration with Moloch DAOs...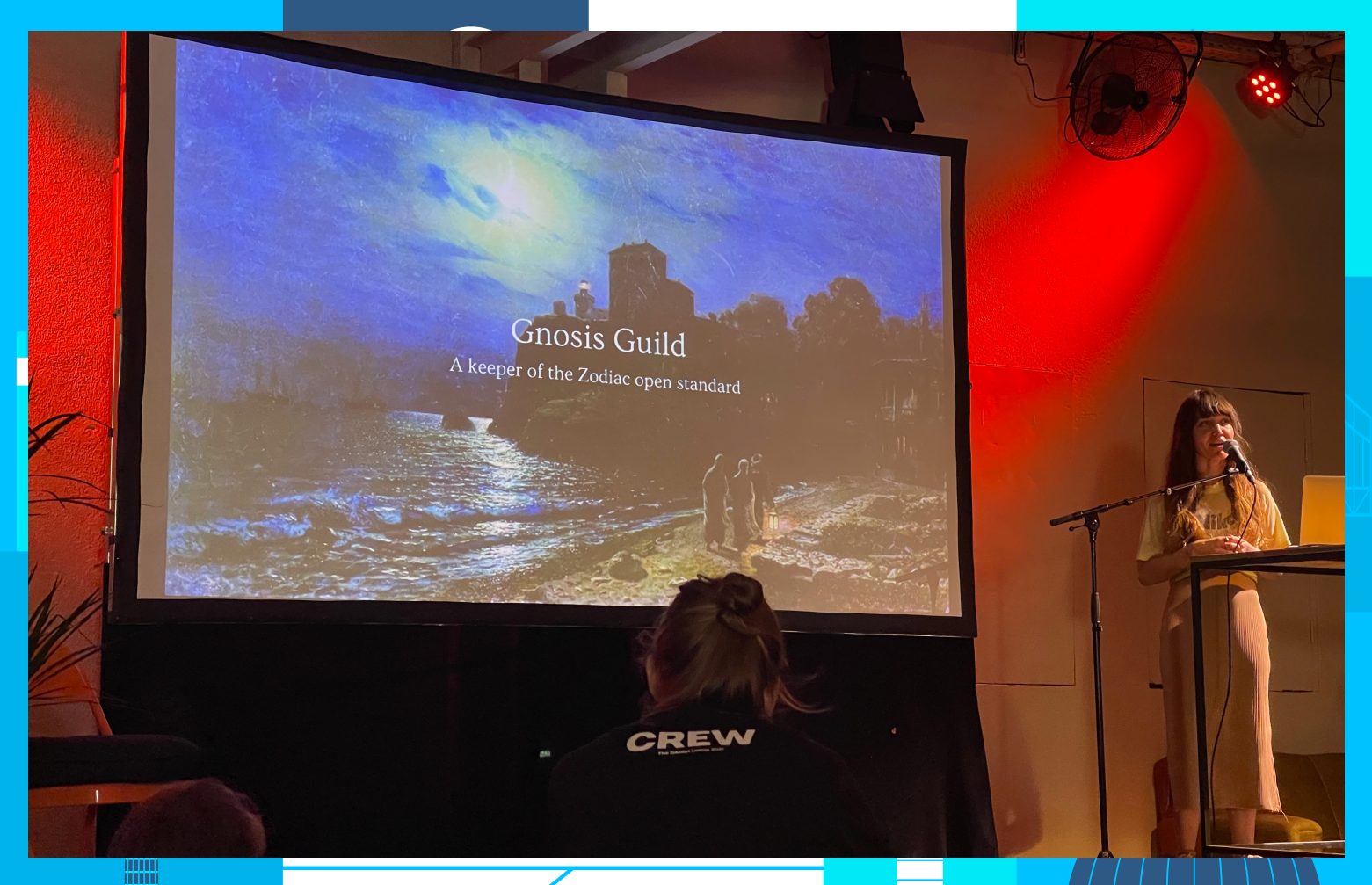 We continue to be hugely impressed by VitaDAO. The day after their DAOist talk on NFTs for intellectual property, they launched PsyDAO, a spin-off organization with the goal of funding research at the intersection of psychedelics and mental health.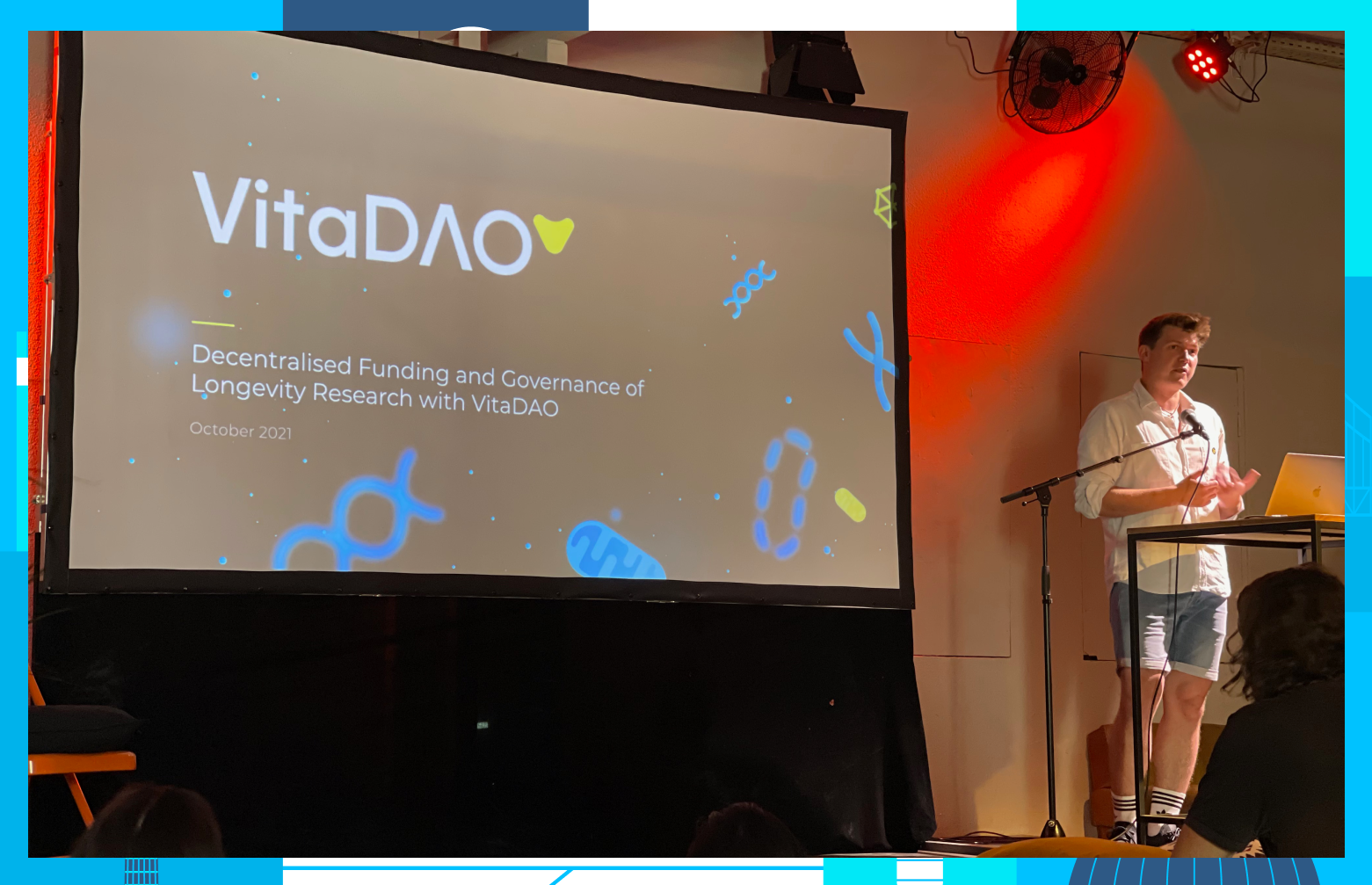 We can't talk about LisCon without giving a huge shout-out to the Witnet team who stole the show with their WittyCreatures NFT minting game - the best Web3 marketing campaign we've ever seen. The idea was for everyone to have their own Witty Creature QR pendant and to increase their EggScore by convincing other people to 'incubate' your egg. The higher your EggScore, the more rare traits your NFT would have once minted. The stroke of genius was that incubation took two minutes, which led to literally thousands of cool conversations in a frenzy of 'egg-parties'.
Given all this innovation, it's no surprise that Web3 is a massive Flavian Amphitheatre of talent, where - to clarify - degens are the lions and DAOs are the plebs. Identifying, rewarding and retaining talent is one of the biggest growing pains of the DAO space - much more than issues like voter apathy - and an area where we are expecting to see huge leaps of innovation.
One really obvious innovation is that an on-chain track-record will be a huge factor in the way Web3 candidates find jobs. Proof-of-degeneracy is a much more meritocratic (and unfalsifiable) system than the current method of pimping résumés, but doing that in a privacy-preserving way will be an interesting challenge to overcome.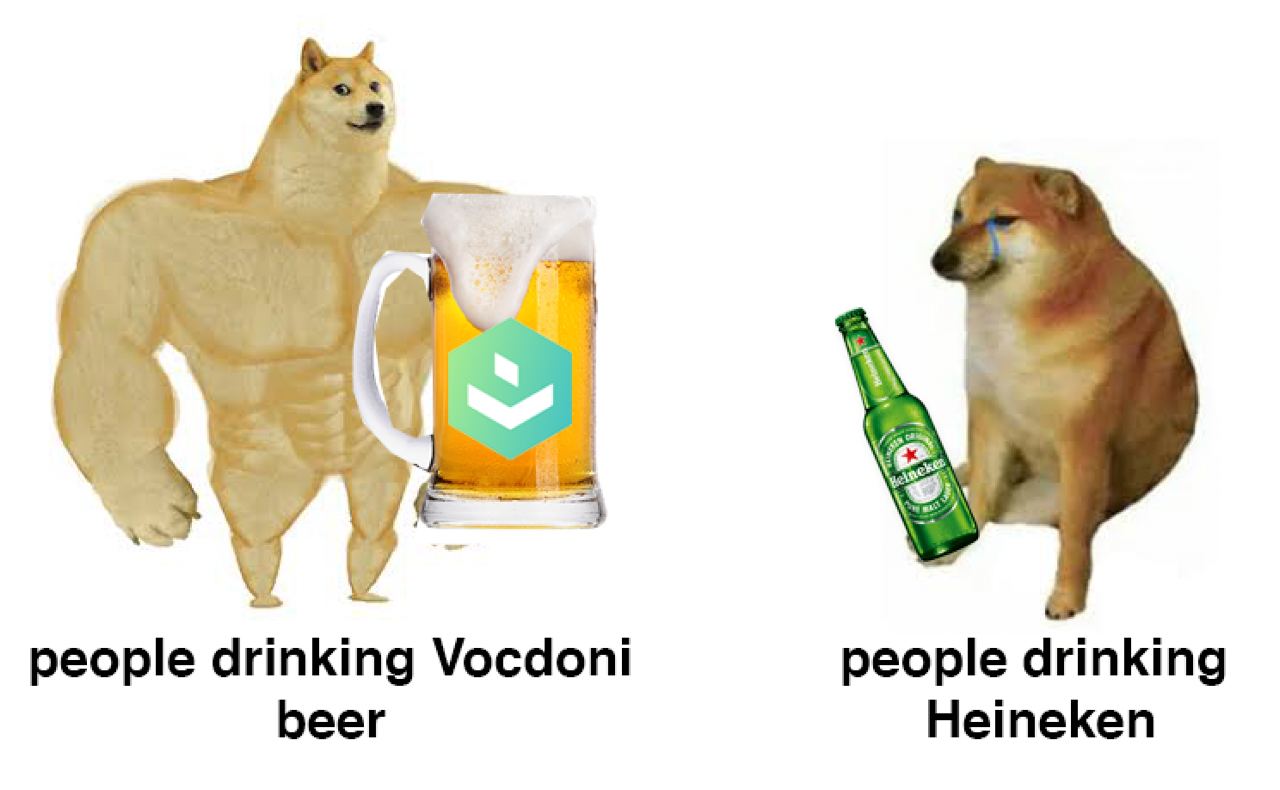 Back to DAOs, most organizations can be transitioned into a DAO but, from what we are seeing, everything begins with token bootstrapping and most DAOs will remain token-based for the foreseeable future. The most promising spawning grounds for new DAOs are likely to be Play-to-Earn gaming guilds, metaverse collectives, capital collectives focused on on-chain assets, work / creator collectives, and existing DAOs spinning out sub-DAOs or existing DAO creators and members starting new projects. We have the visionaries and token-based incentives but, back to the previous point, we will still need a huge number of experienced operators to come aboard and build the culture and community.
Lastly, we can't fail to mention... DAOtown!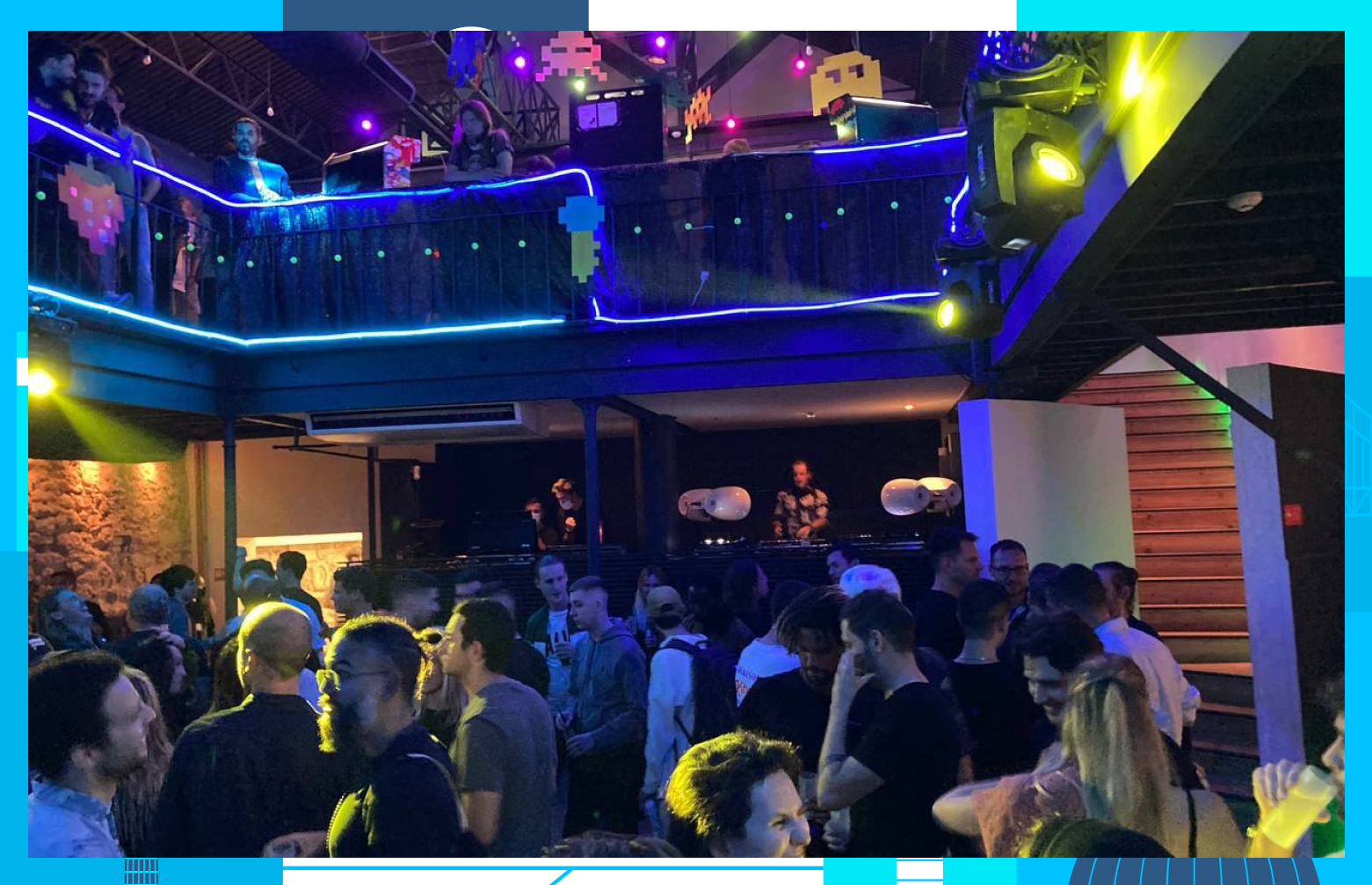 --
Aragon is building the future of decentralized governance for Web3 communities & organizations. Deploy a DAO on Aragon Client or Aragon Govern, manage your community on Aragon Voice, resolve disputes in Aragon Court and run enterprise-level votes on Vocdoni, all within our open-source stack. See the latest at aragon.org, subscribe to our monthly newsletter, join the conversation on Discord, or follow us on Twitter.
Docs | YouTube | Telegram | Github | Reddit | Linkedin | Forum
Subscribe to The Eagle for weekly news on the Aragon Network