Welcoming Luca Vento as the CMO of the Aragon Association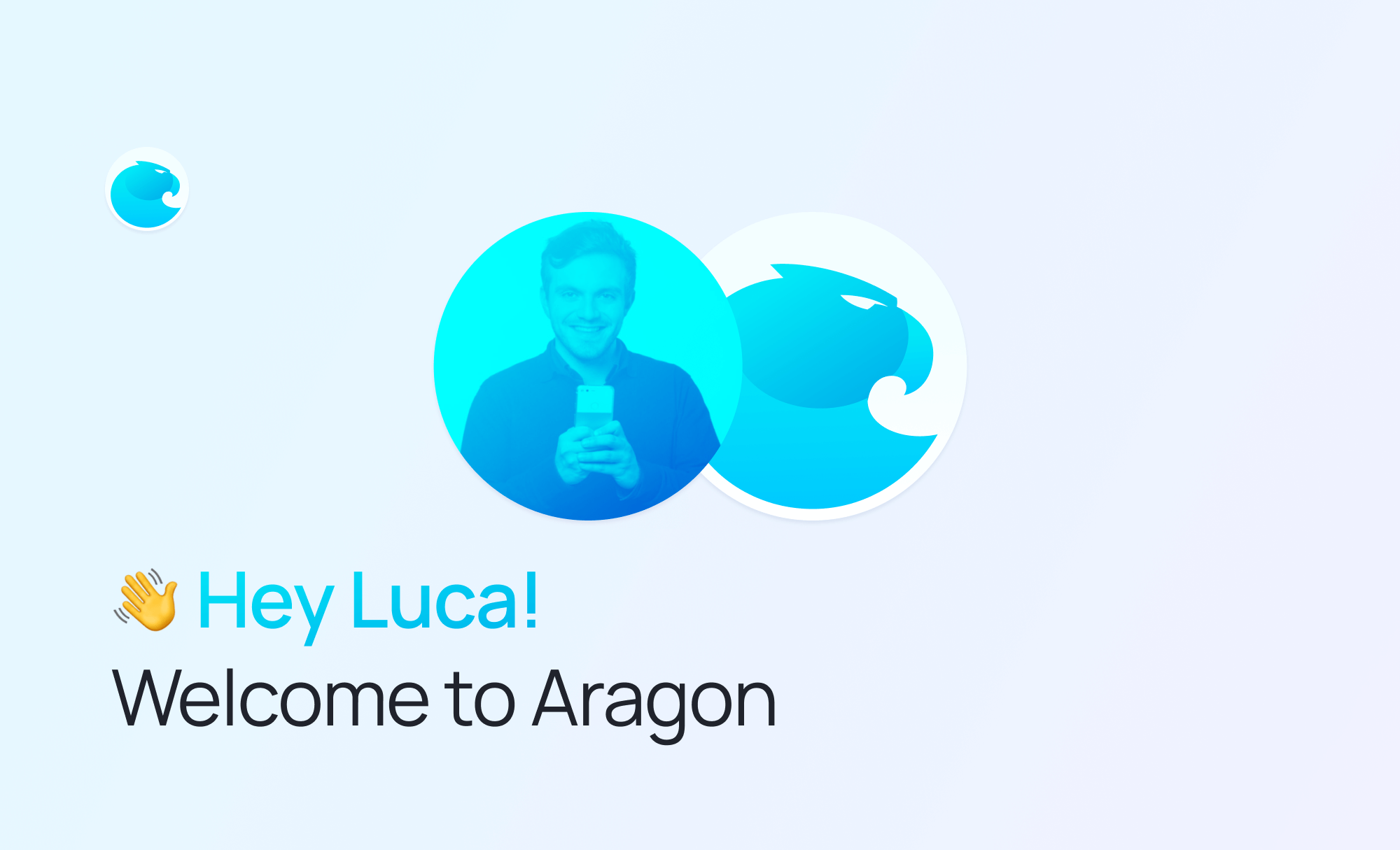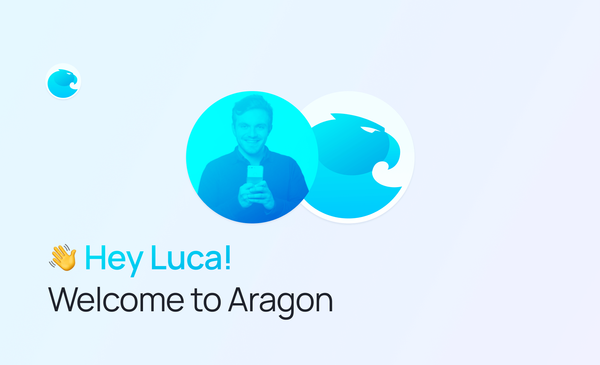 We are excited to welcome Luca Vento, as Chief Marketing Officer of the Aragon's Association. Luca has joined the team and will be responsible for elevating Aragon's global brand and overseeing the expansion of Aragon's decentralized governance solutions.
‍
"We're excited to welcome a professional of Luca's caliber to our team. Luca has a track record of successfully leading cross-functional teams, managing complex stakeholder relationships and executing multi-product go-to-market strategies across different industries and regions. Luca's academic background in strategic change and innovation management, his professional experience in product and marketing functions, and his deep passion for blockchain-powered solutions greatly aligns with our culture and commitment to decentralization. His skill set will accelerate our growth opportunities as we continue our work on making DAOs and secure decentralized governance solutions a reality for a wide variety of use-cases worldwide." - Luis Cuende, Co-Founder of Aragon
‍
Luca is an accomplished, results-driven professional with 10+ years of experience in several product and marketing disciplines. In his previous experience at Google, he led several of the company's efforts to accelerate the adoption of emerging mobile products across a multitude of markets in Europe, and coordinated multiple product and marketing activation plans partnering with a wide variety of actors such as universities, incubators, international organizations and media outlets.
‍
"I'm uncomfortably excited to join a project like Aragon, a true pioneer with an incredible mission to disrupt outdated governance models. We have some very bold plans for this coming year, and we believe that the only way forward is to work hand-in-hand with our community to manage and grow this shared equity. We want to empower communities to unleash their full creativity and goodwill to self-organize and reach unprecedented levels of collaboration thanks to the decentralized governance solutions we are building. We also strongly believe in creating an open space to encourage discussions where individuals from all walks of life can rethink and enact new trustless governance structures. With the recent addition of the Vocdoni team, we now also have tangible solutions to help traditional organizations make voting less expensive, more secure and transparent. Our focus is now to oversimplify our product narrative and make this innovative set of technologies easily accessible to everyone, empowering them to create the change they want to see. Personally, I could not think of a better environment where so much passion and talent come together. I truly am grateful to unite my personal values and professional experience with such ambitious goals, and lead this new phase of growth at Aragon." - Luca, Chief Marketing Officer (CMO) at Aragon
‍
Luca is also a true global citizen and advocate of borderless collaboration having worked in 15 different countries, a polyglot fluently speaking 5 languages and avid traveler, having visited over 55 countries on all continents.
Subscribe to The Eagle for weekly news on the Aragon Network