Meet the Aragon DAO Experts: Cohort 3
We're excited to announce that seven new web3 service providers are joining the DAO Experts program!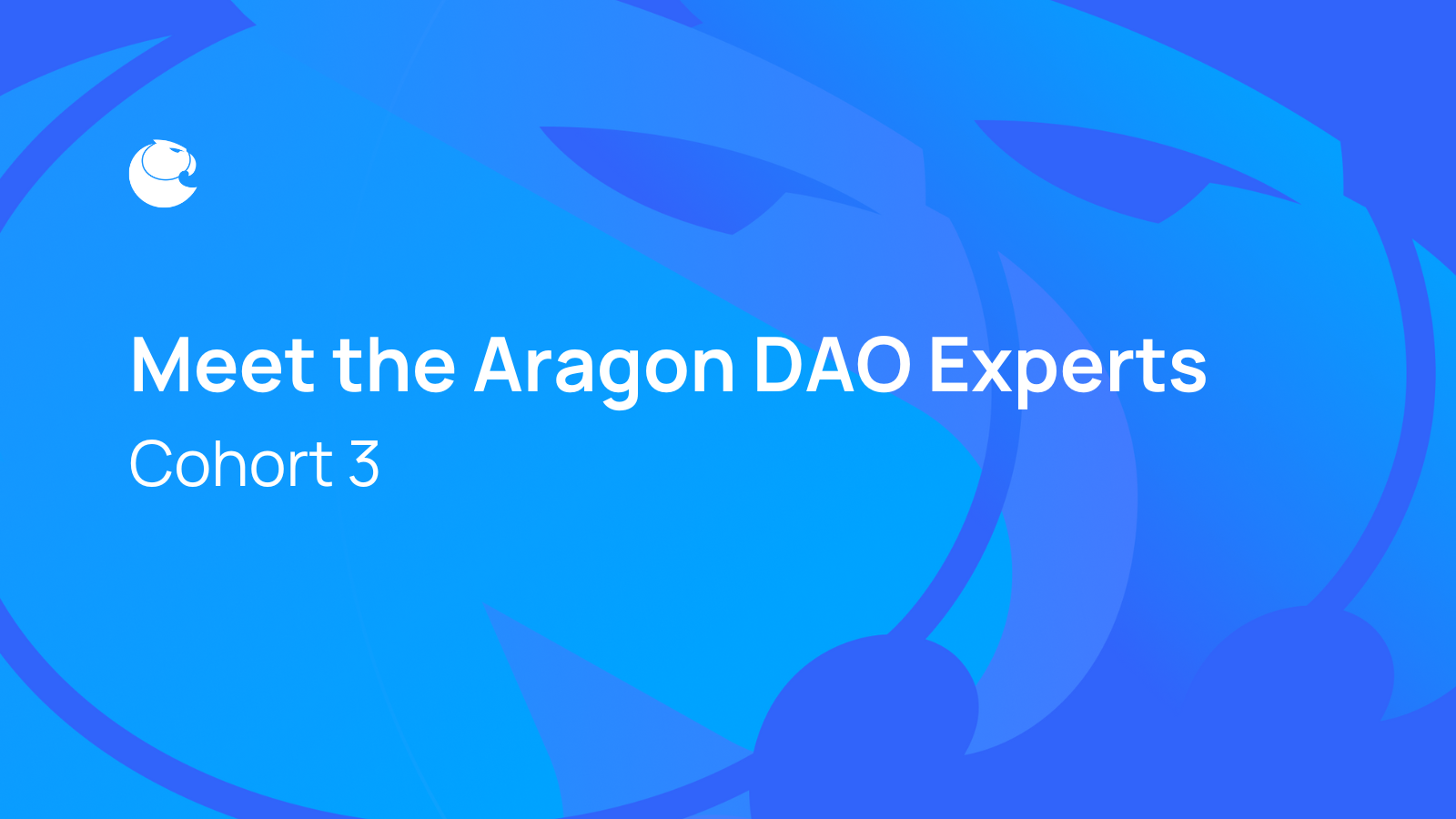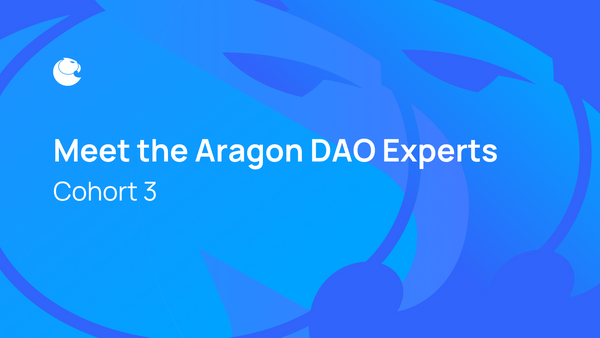 The Aragon DAO Experts is a group of vetted and verified web3-native service providers that work with DAOs to help them with topics such as technical development, legal, product design, human resources, organizational design, and more.
Meet our seven new DAO Experts and learn how they can help your organization!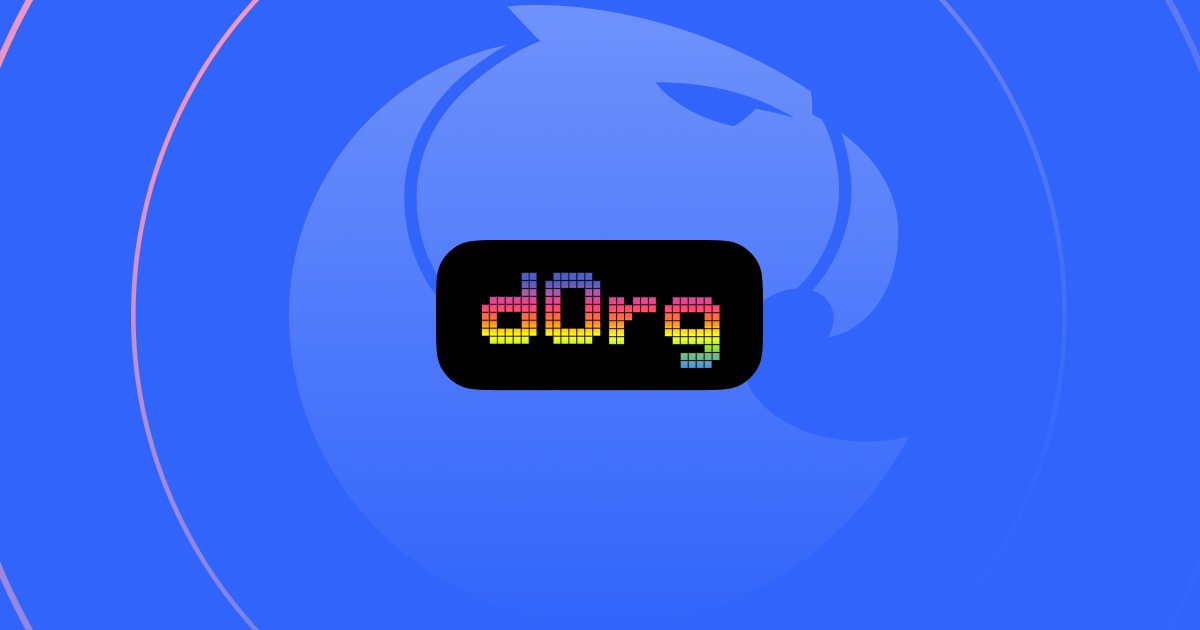 dOrg: Development services for projects seeking to make a real-world impact.
dOrg delivers cutting-edge solutions for DAOs, DeFi, and public goods projects. They serve projects with web3 development needs, ranging from DAO mechanism design to smart contract development to web3 integrations. They design and build dedicated front-ends and tailor-made smart-contract plugins.
dOrg has been operating as a DAO since 2019 and are experts in what it takes to build a DAO.
Services

Full Stack Engineering
UX/UI Design
DAO mechanism design
Custom smart contracts
Web3 integrations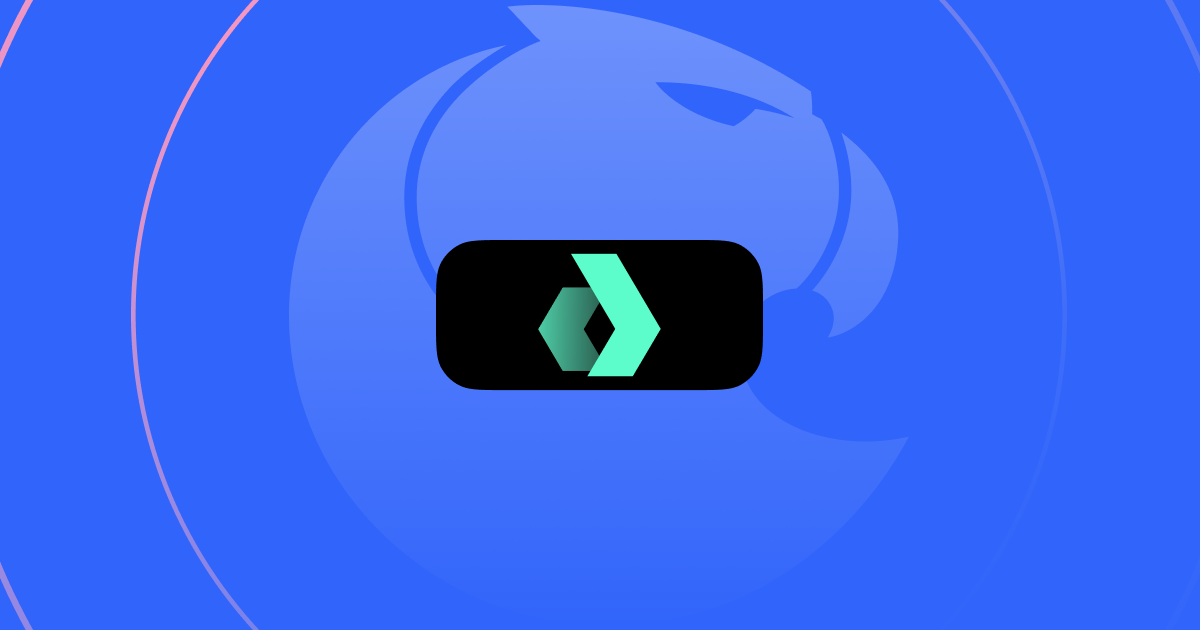 DAObox: developer and designer collective dedicated to building DAO tooling.
DAObox's mission is to make DAOs accessible to everyone, creating more transparent and inclusive governance for individuals and organizations. They do this by building custom plugins for DAOs on Aragon OSx and integrations with third party protocols.
If you're a DAO or protocol in need of a custom plugin, robust DAO architecture, or an intuitive frontend, DAOBox has you covered. Their team specializes in providing tailored solutions to enhance your Aragon OSx experience and unlock your organization's potential. Whether you're looking to revamp or fine-tune your existing DAO, they have the skills and knowledge to supercharge your DAO.
Services

Build a Custom DAO: Done-for-you custom plugins for DAOs on Aragon OSx.
Connect to the Ecosystem: Integration with 3rd party protocols.
Make it your own: Modify an existing DAO to better fit your needs.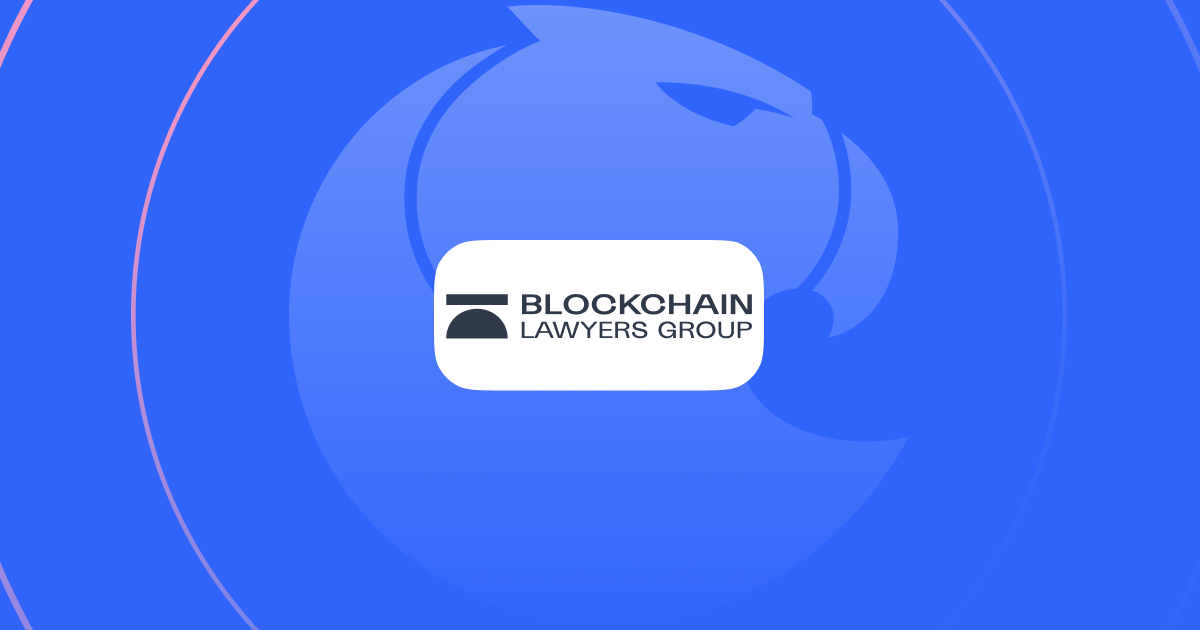 Blockchain Lawyers Group: connect with a web3 lawyer in any jurisdiction
Blockchain Lawyers Group is a nonprofit global association of selected web3 lawyers. Connect with a global network of legal experts in blockchain, DAOs, and crypto in over 60 jurisdictions. Get answers to legal questions related to DAOs, taxation, and more.
Services

Legal advisory services in almost every jurisdiction covering topics like...
DAOs
VC fundraises
Regulatory issues of centralized intermediaries
Taxation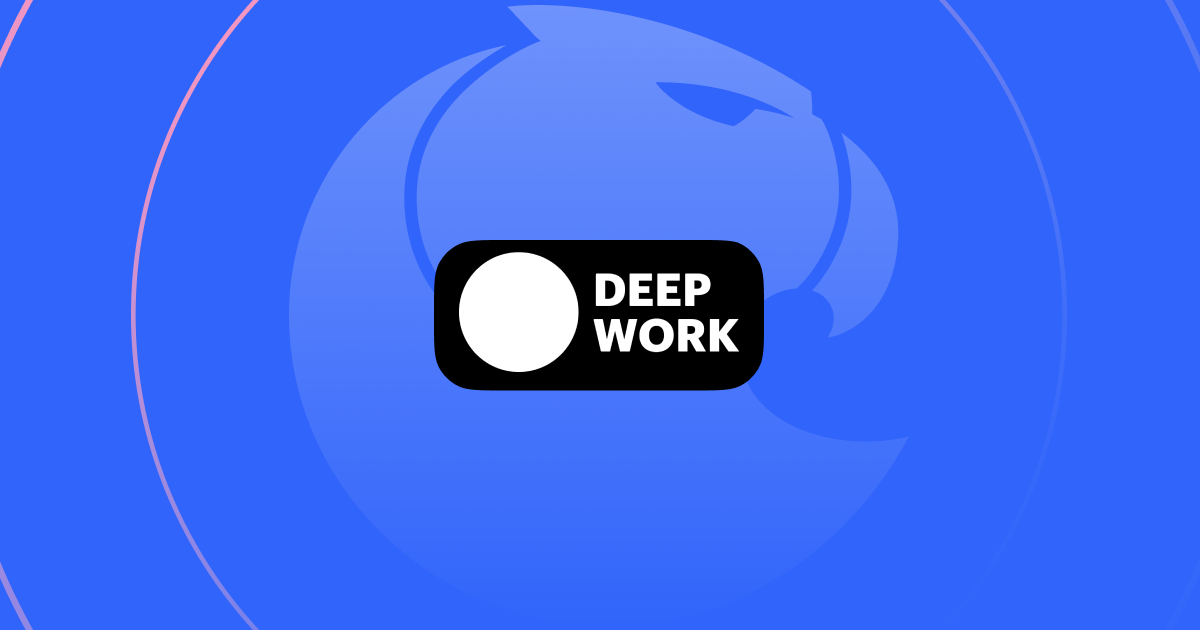 Deep Work: organizational design for DAOs and web3-native companies.
Deep Work provides DAOs with tools, norms, and frameworks to create resilient infrastructure and sustainable business models.
They aim to provide organizations and freelancers with a cooperative framework that reduces operational costs, supports fair profit distribution, and fosters a motivated, health-first work culture.
Through consulting services and software, Deep Work helps web3-native organizations nail operations so they can build better businesses.
Services

Consulting services: help DAOs create resilient infrastructure and sustainable business models. ‍
Deep Teams: project and payroll management software. Streamline credential verification and promote mutual accountability in your DAO.
Deep Skills: recruitment and onboarding software streamlining contributor onboarding.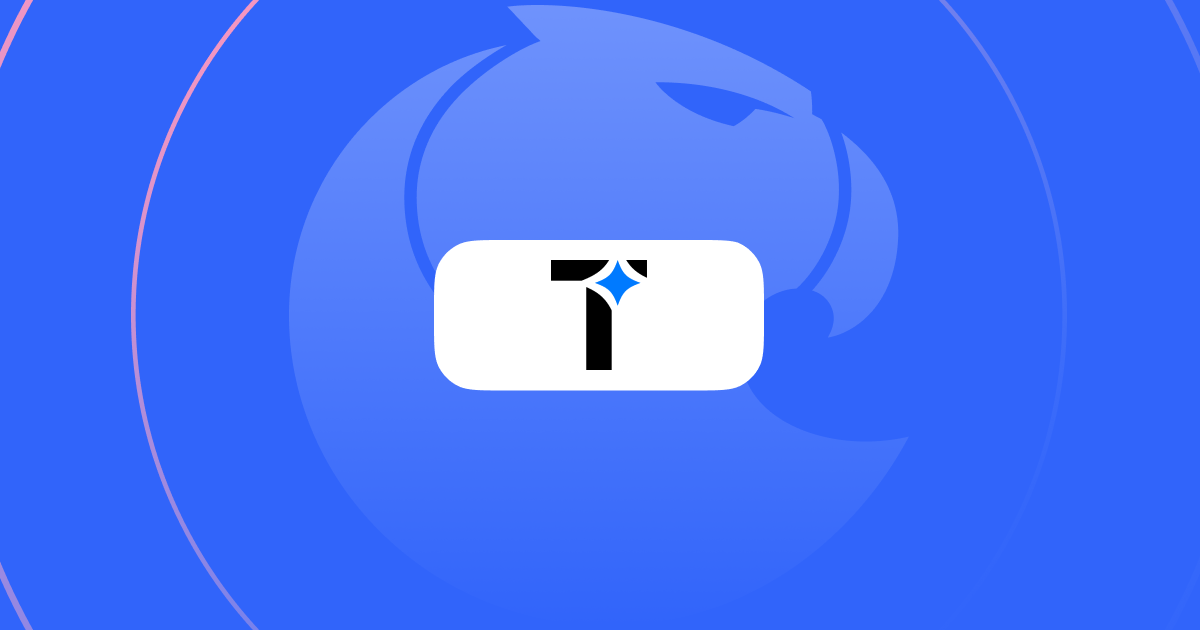 Turing Consulting: Designing tokenomics models that generate sustainable value for protocols and DAOs

Turing Consulting combines qualitative analysis with quantitative stress testing models to ensure your token economy is sustainable and successful in the long term. Whether you've had a token for years or are just starting to consider a token, Turing Consulting can help you design the model that best fits your community.
Successful projects include Unlockd, maxAPY, IDC Games, Berserk, and more. Get in touch with Turing to take the uncertainty out of tokenomics!
Services

When you hire Turing, they will put your token model through three distinct phases:
‍Design: The team will design your token economy from scratch to ensure the model generates value for the long-term interests of both the protocol and token holders by using the most advanced and battle-tested tokenomics techniques.
Stress Test and Audit: They will model and stress test your new or existing design to understand how it behaves in extreme scenarios and where improvements can be made.
Consulting: After the stress test and audit, they will get back to the drawing board to design improved mechanisms and parameters for your model.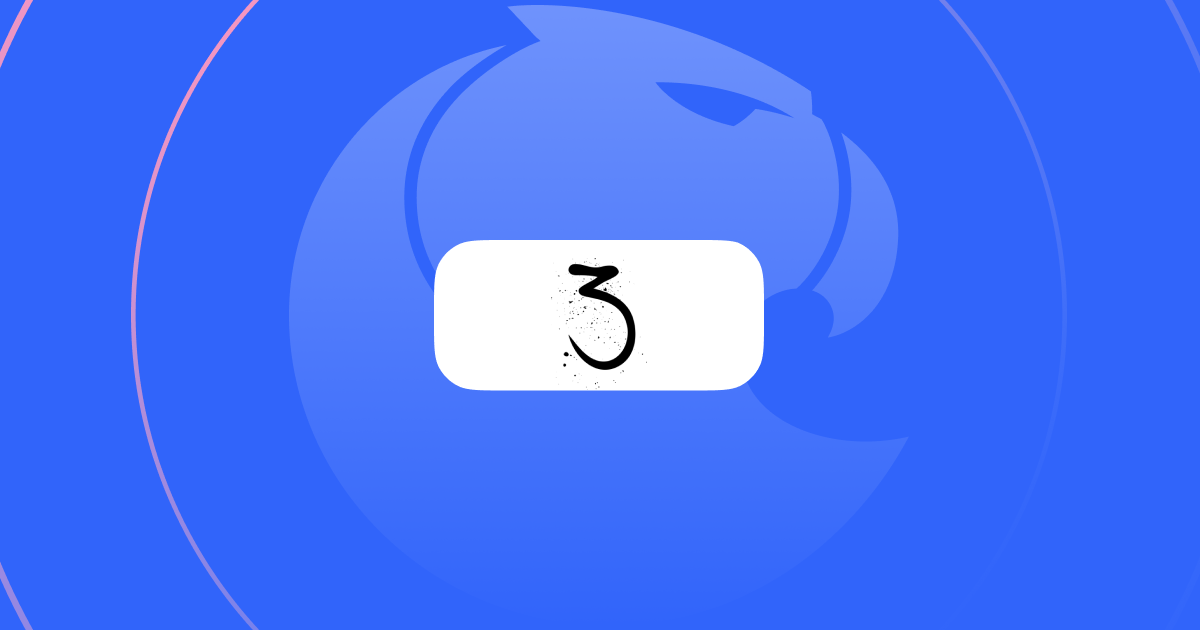 Thing3: Specialized network of web3-native professionals
Thing3 is a network of specialized network of web3-native entrepreneurs and professionals that can serve businesses of all sizes. They'll help you incorporate the blockchain into your business in a way that works.
They're excited to work with early stage, crypto-curious startup organizations across sectors.
Services include:
Accounting
Public Relations
Business Development
Growth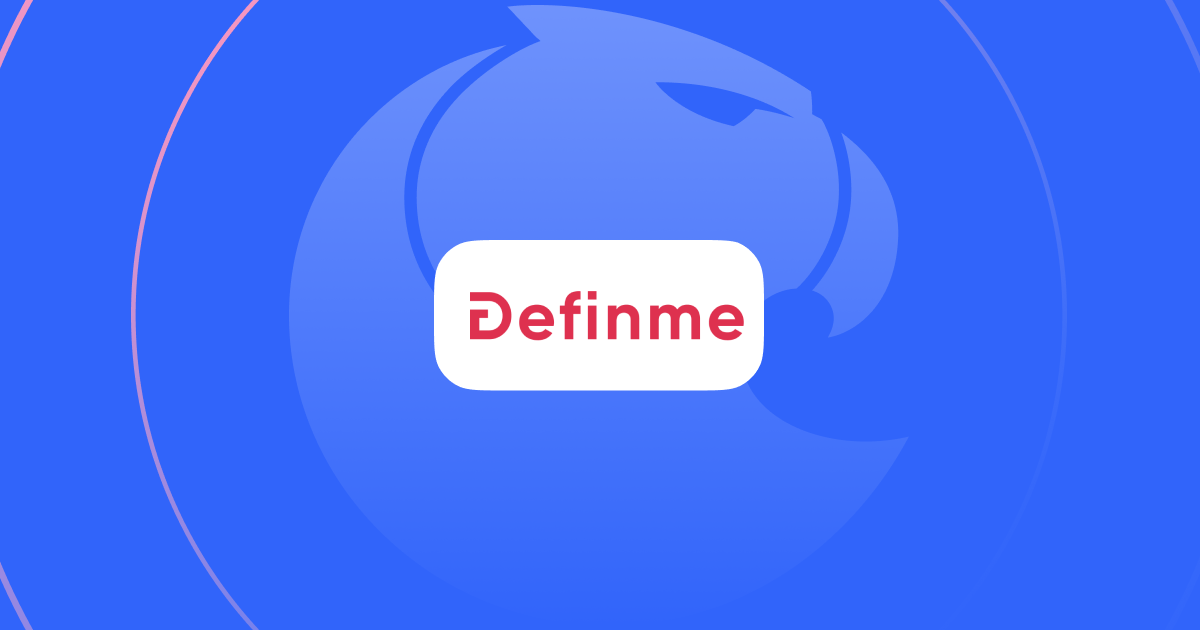 Definme: Blockchain development services ranging from custom DAOs to metaverse projects.

Definme is a web3 development team that is highly experienced in DAO development, DeFi, L1-L2 solutions, ZK, relaying, web3 infrastructure, and web3 security. This is a truly all-around team with skills in multiple chains and areas of crypto.
With Definme leading the way, you can get a custom solution for almost any type of development task!
Services
Decentralized applications
Decentralized Finance
Digital currencies and payment systems
Metaverse development
Smart contract audits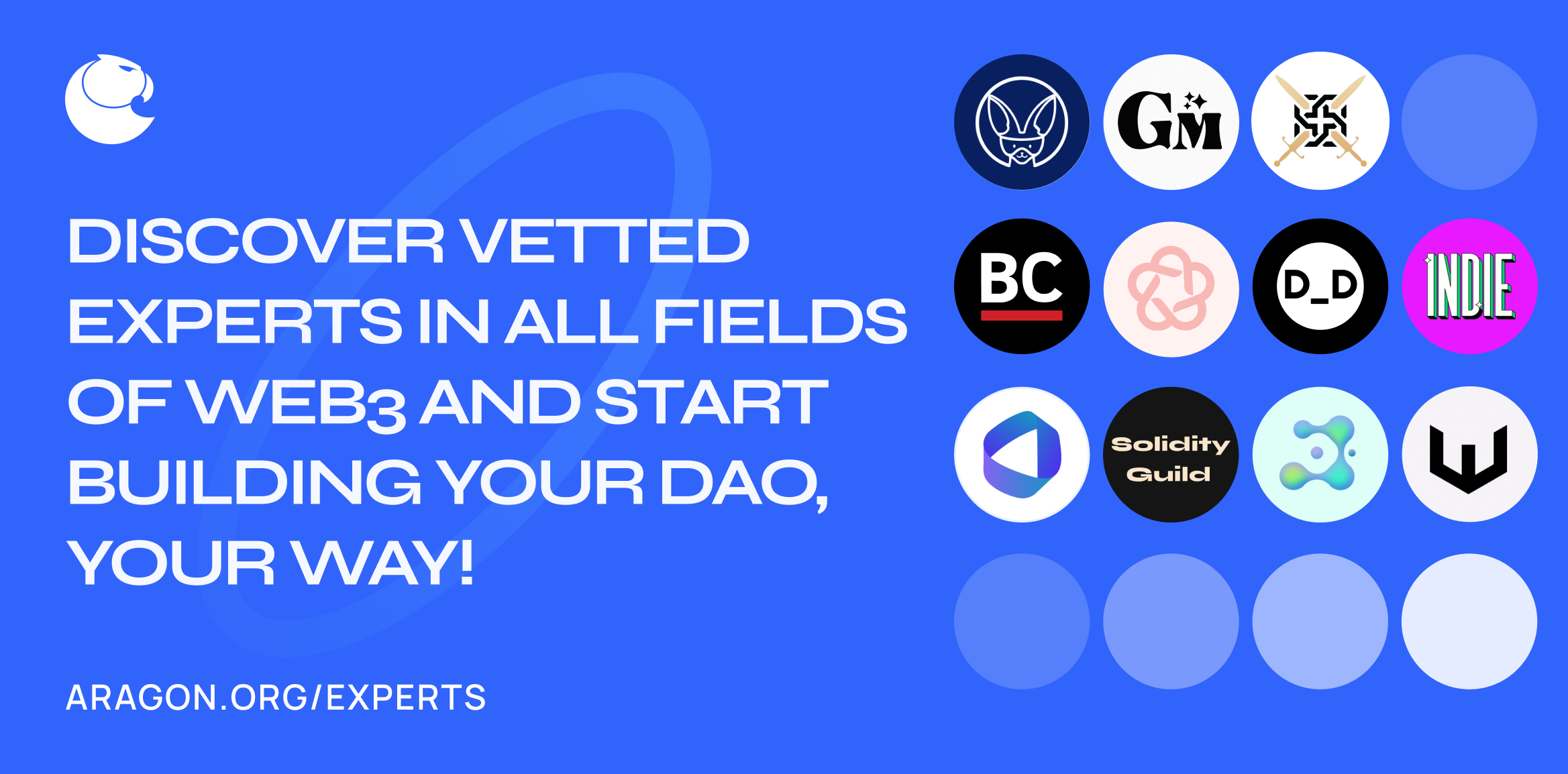 Browse more DAO Experts to find the right fit for your DAO
DAO Experts take the uncertainty out of building your DAO. Check out all the Experts to find one that can help you realize your goals for your organization!
Don't have a DAO yet? Get started on the Aragon App today to launch your DAO in less than 10 minutes without writing any code.
Subscribe to The Eagle for weekly news on the Aragon Network