Aragon Network welcomes new developers: Meet the Vocdoni team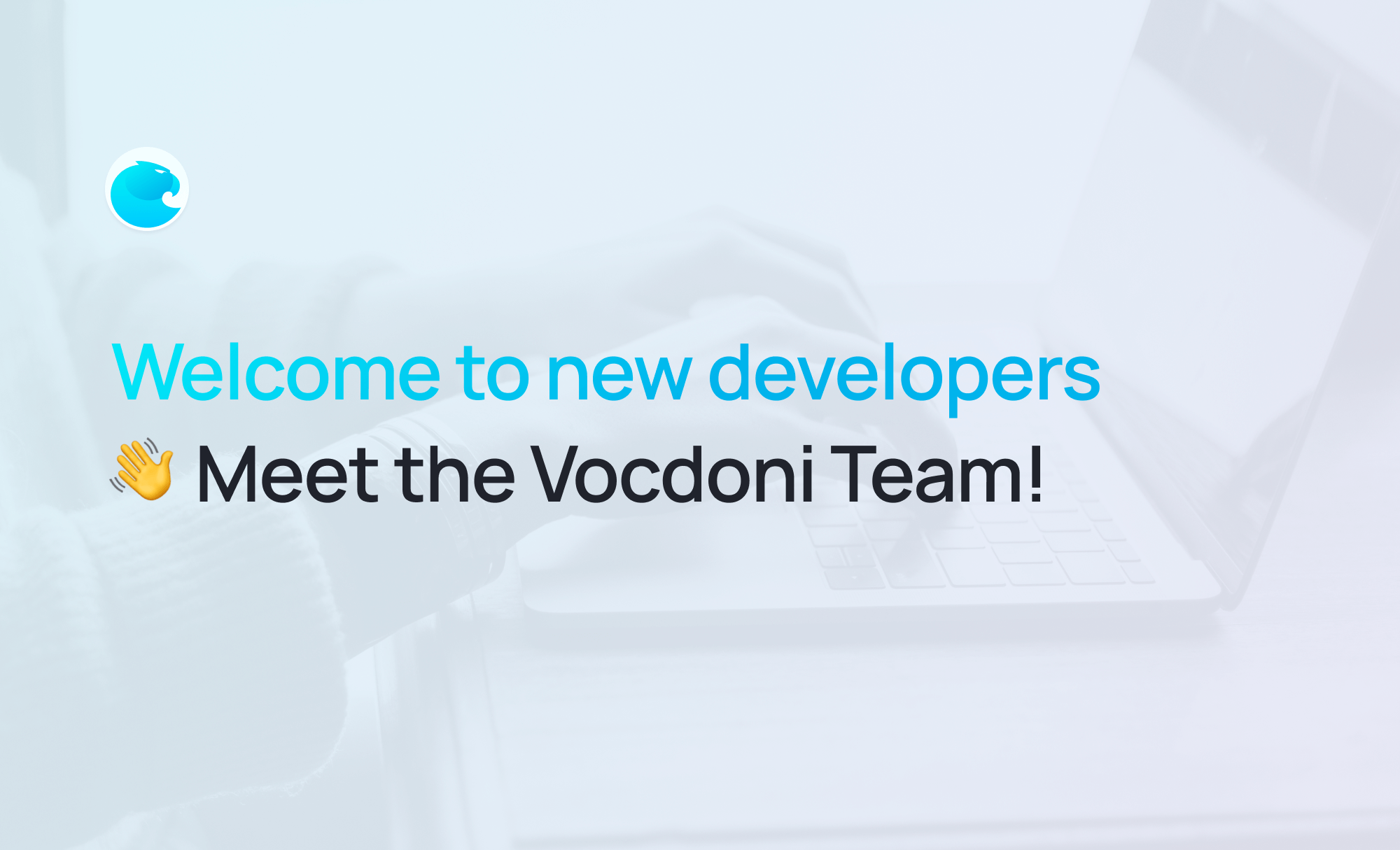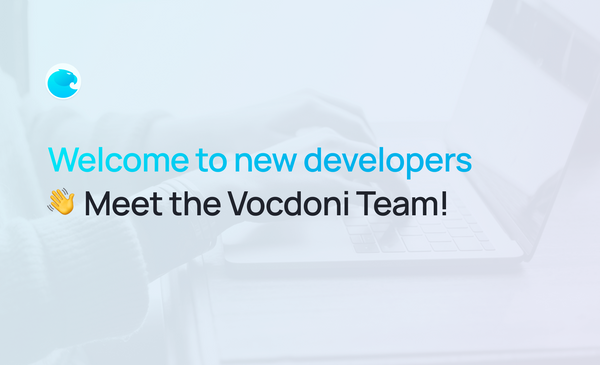 On January 11th, 2021, the Aragon Association announced its acquisition of Dvote Labs OÜ, which aims to build the most secure and anonymous voting system using decentralized technologies. Vocdoni offers governance solutions based on a universally verifiable, private, and scalable voting, tailored to organizations from both public and private markets including municipalities, public administrations, companies, and membership associations.
The Vocdoni team comprises nine developers, in addition to supporting personnel, who will work to drive forward Aragon's vision for decentralized voting. Vocdoni will play a critical role in the development and rollout of multiple decentralized governance products, and also help when needed in decentralizing control over the network amongst ANT holders.
Meet these new members of our ecosystem below!
‍‍
Xavier Vives
Co-founder, Product Lead
"I'm a co-founder of Vocdoni. For the most part, my job involves making sure the gears of Vocdoni work smoothly. As the project has grown, my focus has centered on the role of product lead for the Vocdoni Platform — designing it and creating an achievable go-to-market strategy. Throughout my career, I have sought holistic approaches to my work, leading me to work at all levels of product development in startups across North America, Asia, and Europe. At Vocdoni, we are very idealistic, which made us go under-resourced for a long time. In joining the Aragon Network, I'm happy that we've finally secured the necessary funds in order to achieve our vision, avoiding funding routes that may create miss-aligned incentives."
‍
‍‍‍Pau Escrich
Co-Founder & CTO
"I'm a co-founder and currently Lead Engineer of Vocdoni, my background is mainly on mesh networking, distributed systems, security and blockchain integrations. Previously, I co-founded and worked for several years on qmp.cat, libremesh.org and librerouter.org, and was one of the architects and developers behind the EU FP7 research projects CONFINE and Clommunity. I also worked on the Guifi.net foundation, helping a number of free/community networks all over the world to deploy their sovereign mesh networks. At Vocdoni, we couldn't be more excited to join forces with Aragon to take decentralized governance to the masses. We live in the age of quantum computing and distributed ledger systems, but we still use the same systems for governance as the ancient greeks. Now, for the first time in human history, anybody can create an election in a permissionless way, and anybody can vote and verify the integrity of the voting process from their smartphone or laptop without needing to trust any central party. The implications of this are hard to imagine. Voting should be a universal right, and the way to get there is by using censorship-resistant and open source technology."
‍
Joan Arús
COO & CFO
"My main role as COO and CFO has been to help Vocdoni grow from a concept and idea into a scalable business, securing the resources to achieve that and leading the strategic planning. I have a solid background in science and business. I have previously founded several companies in the internet and food industries, with over €12million in revenue since 2014 and scaling to over 100 people. Besides that, I'm also co-founder of the Digital Chamber of Commerce of Barcelona and advisor to the Centre Blockchain Catalunya. I joined Vocdoni because I believe that in order to have truly sovereign and free societies, we need to have open source governance mechanisms for the common good. I believe that Aragon is the best possible partner to bring sovereign governance to billions of people within the next 10 years."
‍
Jordi Moraleda
Developer
I'm a full stack developer, I'm used to integrating components all across the platform. I scaffold new projects, research new frameworks, test the viability of prototypes and document the protocol. I'm focused on components and libraries for the frontend, but I also spend time in low level libraries and native app optimizations. As an entrepreneur, I have co-founded three companies, and as a crypto developer I started off by winning my very first ever hackathon, even without a team. I'm excited about the power-up we'll get from joining a project like Aragon and I'm eager to bring as much positive impact on society and the crypto space as possible."
‍
Abel Boldu
Developer
"I'm a DevOps engineer, with expertise in decentralized infrastructure, Linux, networking, security, monitoring, and all things related to systems. I've been working with DAppNode for 2 years, a project previously funded by Aragon, providing the best software to run decentralized technologies using Ethereum. I'm excited to join the Aragon team which leads in the decentralization of governance. I want to provide the tools to make the underlying infrastructure the most resilient, censorship-resistant, and reliable of the ecosystem."
‍
Jordi Pinyana Paga
Developer
"I'm a blockchain backend developer and have experience with Ethereum and Tendermint. In Vocdoni I'm mainly focused in the development of Vochain (the first blockchain for ballot processing and accounting) using Golang. I also developed an EVM based blockchain for the three largest LATAM banks (2018) and developed a toll auto-pay mechanism using an ODB and a RaspberryPi that can be integrated with any car (price calculated using the ODB data). In addition to my work with Vocdoni, I am a blockchain professor at the Polytechnic University of Catalonia. I look forward to joining the best platform and team in the world of DAOs and governance. Together with Vocdoni and Aragon, I aim to create a system that enables anyone, anywhere, to decide on anything in an anonymous, decentralized, secure, and accountable way from any mobile device."
‍
Emmanouil Dimogerontakis
Developer
"I am a decentralized networks engineer and my role in Vocdoni consists of designing and implementing middleware and backend systems. My main area of expertise has been analyzing decentralized networks, which during my PhD was focused on grassroots mesh networks. Over the last couple of years, my research focused on the application of blockchain technologies together with decentralized networks, during which I became aware of and identified myself with the goals and values of the Vocdoni project. Considering that the values presented in the Aragon Manifesto fit the goals and spirit of the Vocdoni project, I hope that the Aragon network can provide Vocdoni with a solid use-case for the blockchain realm, as well as with valuable knowledge and expertise."
‍
Òscar Casajuana
Developer
"I'm a senior full-stack developer mainly focused on Vocdoni's frontend client apps, like the manager and the blockchain explorer. I have created apps and built infrastructures of many kinds over the last 10 years for multiple companies, armed with all the important insights about web-development from top to bottom. As Vocdoni joins the Aragon Network, I'm eager to boost Aragon powered DAO communities with all the features we can bring, along with decentralized voting."
‍
Nathaniel Williams
Developer
"I am a junior full-stack developer, focusing on building a Block Explorer for Vocdoni's Voting Blockchain as well as the Vocdoni mobile application. I'm Vocdoni's latest full-time hire and a recent university graduate who joined the team first as an intern in the summer of 2019. I am looking forward to working with the Aragon Network to build decentralized tools that are user-friendly and secure enough to genuinely improve the ways community organizations are able to self-govern without the threat of censorship and surveillance."
‍
Ferran Reyes
Communication Lead
"I manage communications for Vocdoni, with an emphasis on partnerships, social media communication, and promoting grassroots movements. Outside of Vocdoni, I'm a board member of Som Connexió, the largest telecommunications cooperative in Spain. I lead the building of a fiber optic commons network through the Guifi.net Foundation. I have also helped dozens of organizations succeed in crowdfunding projects through Goteo.org. With this joint venture between Vocdoni and Aragon, I believe we can take digital democracy one step further and create the foundations of the infrastructure necessary for people to exercise their rights of participation and self-organization in a secure and sovereign manner. From grassroots and activist movements to official elections."
‍
In addition to the team members, we have two heavy contributors to the open-source project who have made very substantial contributions.
‍
Daniel Martí

Daniel has been contributing to the development of the open-source gateway, thanks to his experience participating in the Go project for many years. His past also includes other well-known open source communities, such as F-Droid and Tor.
Roger Baig
Roger is a PhD industrial engineer with more than 10 years of experience in the field of mesh networks and decentralized technologies, especially contributing to make Guifi.net the largest common network in the world. He has contributed greatly to establishing Vocdoni project management protocols and define the technical foundations.

Subscribe to The Eagle for weekly news on the Aragon Network