Overcoming DAObt: Introducing the Aragon DAO Experts Program
We're connecting DAO creators seeking support with the industry-leading DAOs best able to serve their needs.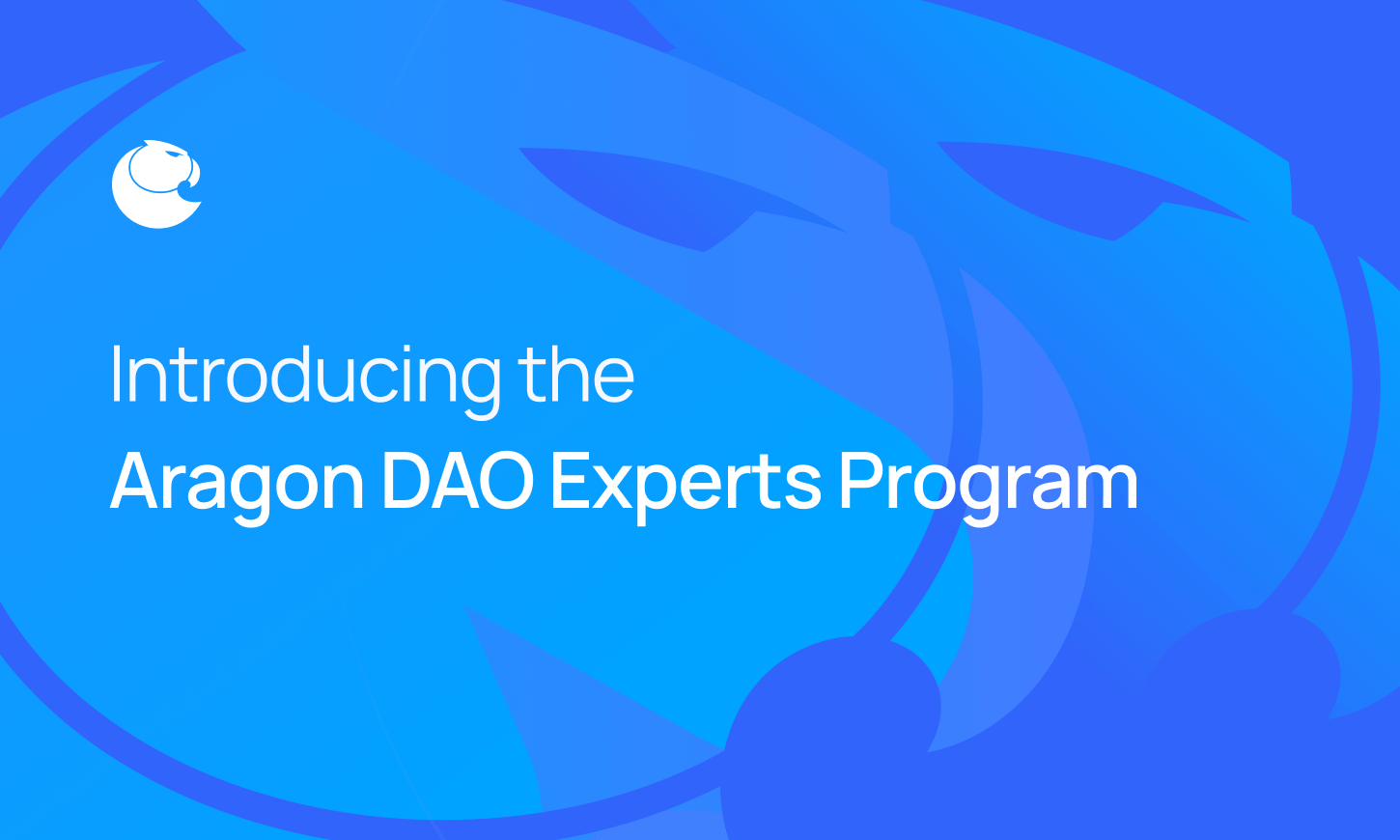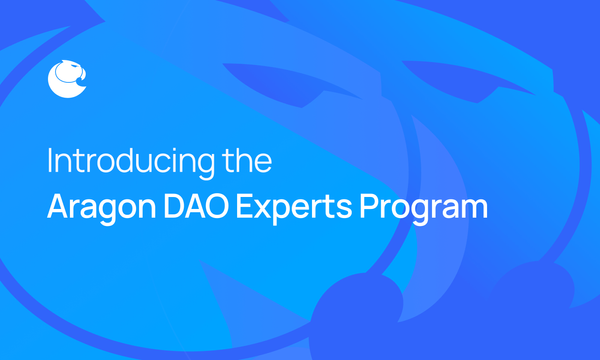 DAOs continue to evolve and grow at an exponential rate. Aragon has been at the forefront of this movement since 2017, and we've learned that DAOs frequently require service support. They are solving complex challenges that benefit from a wide range of expertise, a much wider range than any one expert can provide. To address this, we have chosen to pursue the path of greatest benefit to all: collaboration. As a quotation oft-misattributed to President JFK aptly describes, 'the rising tide lifts all boats' – or y'know, WAGMI.
We're thrilled to announce Aragon's new DAO Experts program – connecting DAO creators seeking support with the teams, resources, and tools in the space best able to assist and advise them. This group of industry-leading DAO service providers offers a selection of innovative services any DAO creator will find indispensable to successfully launching and managing their DAO, ranging from legal and community support to technical custom development.
Starting today (June 27th), builders can begin finding the service provider that best fits their needs on the DAO Experts homepage. In addition to being featured on our website, DAO Experts each have their own dedicated Discord channel, to which relevant inquiries are directed. If you are a DAO creator seeking support and connection, join the #dao-experts-general channel, where our matching team will make introductions to the relevant experts based on your DAO's needs.
DAO Experts Cohort #1
We couldn't be happier to introduce our first cohort of DAO Experts:

If your organization is excited about helping DAOs evolve through a hands-on approach, please let us know by applying through the DAO Experts homepage. We will continue to invite service DAOs to the program over the coming months.
Servicing the Next 10,000 DAO Builders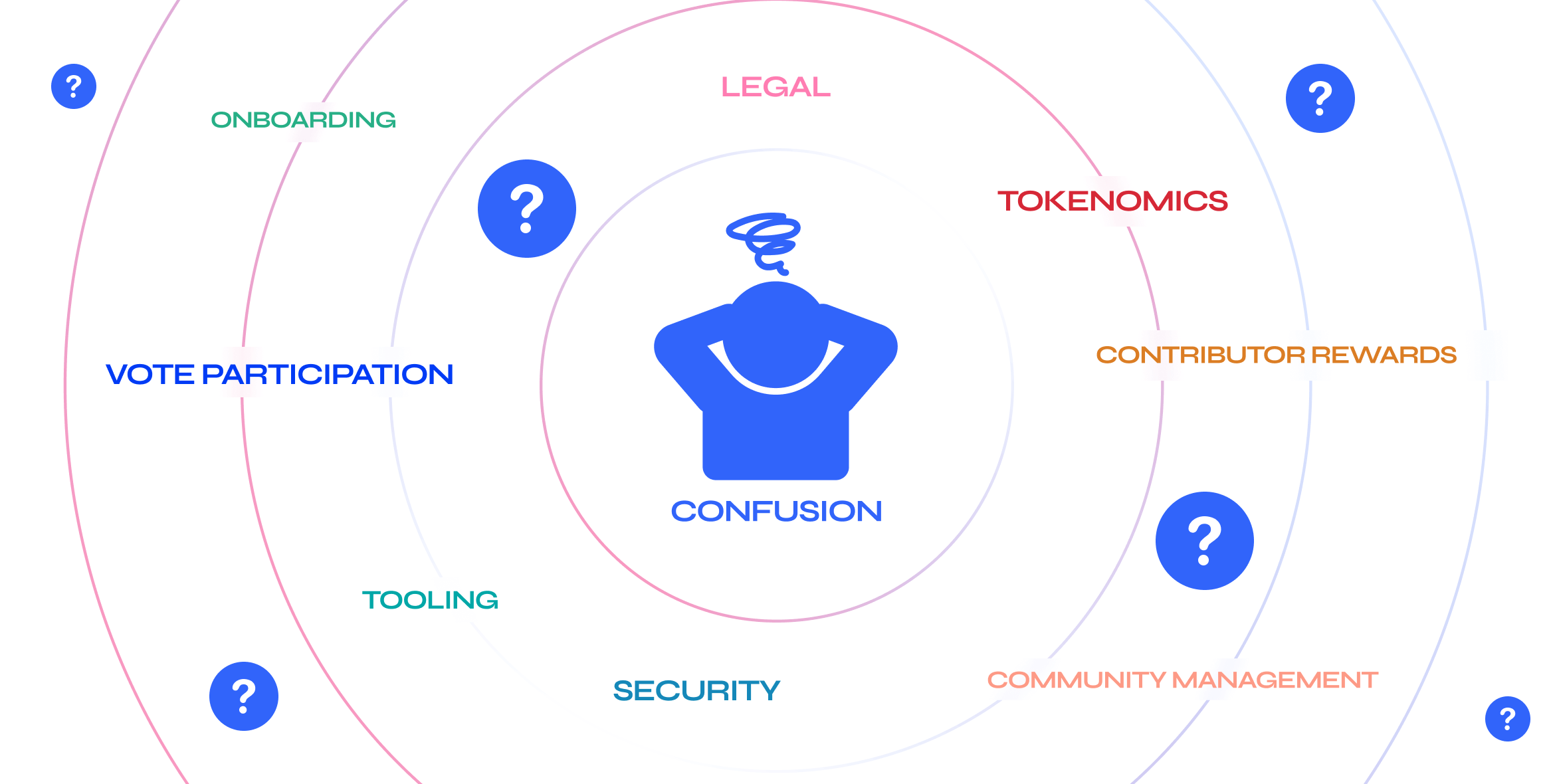 How do you create a DAO successfully? How do you DAOify your community? How do you run a DAO sustainably? We receive loads of questions like these from current and future DAOists, so we apologize to those we haven't had the time to help. It's why we decided to call our friends and form a task force of experts to help us better serve all of these aspiring DAOs.
Our research has identified that intermediate builders seek guidance across a wide spectrum of challenges they face during the 6-12 months of exploration and learning they take before making the leap to launching their DAO. Help from the right expert can drastically decrease that timeline. Oftentimes, that specifically means people they can talk to. These span far beyond what a click-through DAO creation interface can provide, highlighting the impossibility of building a 'one-size-fits-all' platform.

DAO tooling needs to be supplemented by human experience and expertise to ensure their long-term success and viability. In the spirit of the collaborative ethos of Web3, our mutually beneficial solution drives potential leads to DAO Experts, while providing Aragon with a continuous source of feedback from creators and providers, enabling us to better understand DAOists' evolving requirements and further develop our 'how to DAO' library in the process.
We want to provide the ecosystem with access to the best expertise and resources for DAO education, creation, and strategy – while remaining as platform-agnostic as we can. Our new DAO infrastructure offering, Aragon.app, will be the cornerstone of our solution, but there are still many pieces to the DAO puzzle. The technology we are building is only one of these pieces (albeit an important one, like a corner piece), not the whole puzzle.
Aragon and the Experts are thrilled to be guiding and collaborating with you on your DAO journey. Stay tuned for our forthcoming DAO tooling guides on coordination, community, and treasury management, the three key elements that make up a DAO.

--
Aragon is building the future of decentralized governance for Web3 communities & organizations. Deploy a DAO, manage your community, resolve disputes and run enterprise-level votes, all within our open-source stack. See the latest at aragon.org, subscribe to our monthly newsletter, join the conversation on Discord, or follow us on Twitter.
Docs | YouTube | Telegram | Github | Reddit | Linkedin | Forum
Subscribe to The Eagle for weekly news on the Aragon Network