Governance proposal: Sunsetting Aragon Chain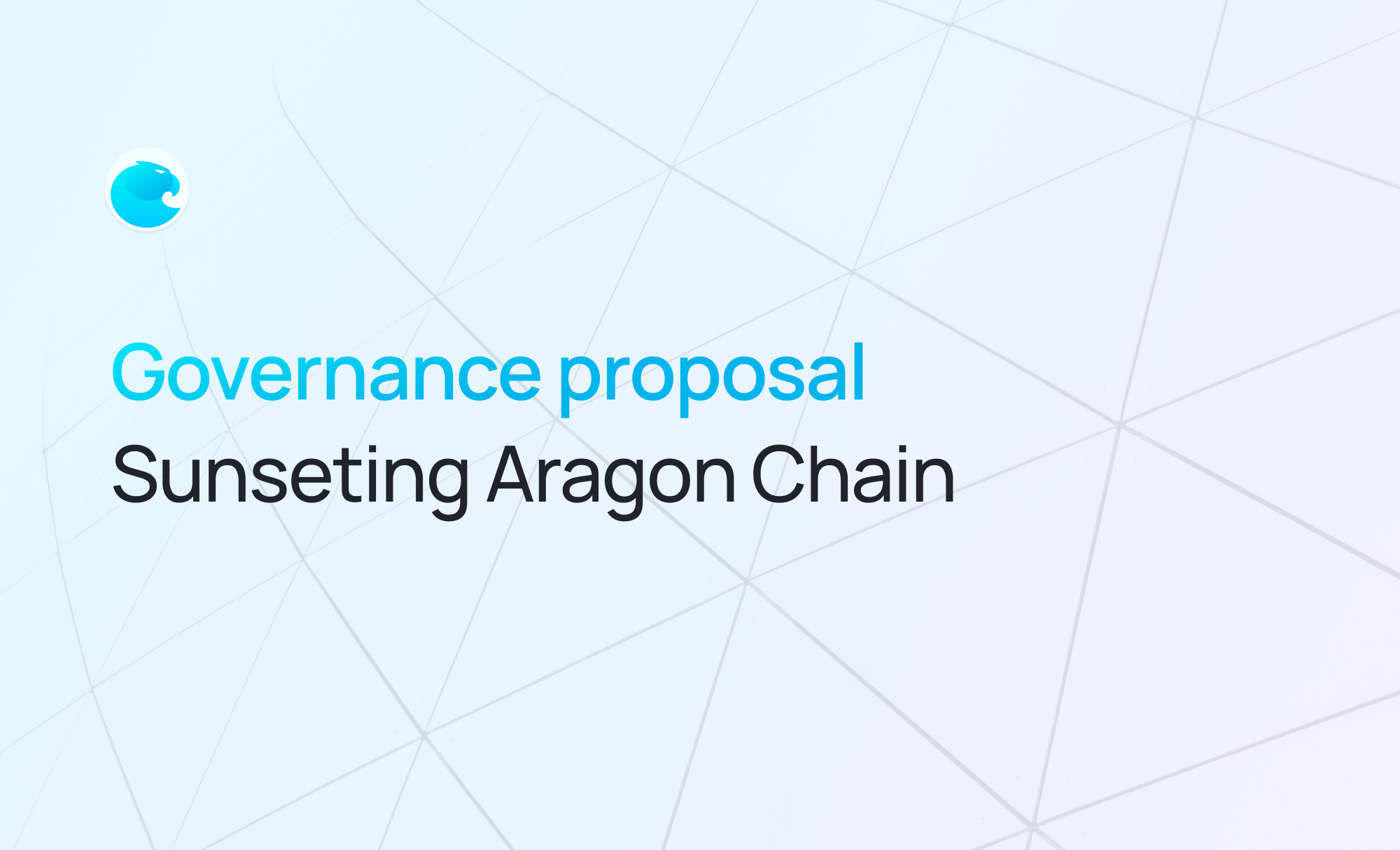 Update: The ballot for this vote has closed and the proposal has passed. View the results here.
Aragon Chain was announced in October 2019 by core developers Aragon One.
ChainSafe has been in charge of developing Aragon Chain, and so far, all of their development has been focused on Ethermint — which is a public good to launch EVM-compatible chains on Cosmos SDK. ChainSafe and other players plan to launch a project-agnostic Ethermint chain soon.
Aragon One is proposing to transition their efforts from launching Aragon Chain to having Aragon on a project-agnostic Ethermint public chain instead.
That would allow Aragon to collaborate with the Ethermint community, instead of working on its own with all the efforts associated with operating a public blockchain.
A 48 hour vote with a 50% support threshold will be open on Tuesday, October 20, for ANT holders to decide. Make sure to read the full proposal.
Subscribe to The Eagle for weekly news on the Aragon Network