Welcoming Andrew Ridge as Senior Content Writer at the Aragon Association.
Andrew Ridge has been appointed as Senior Content Writer at the Aragon Association.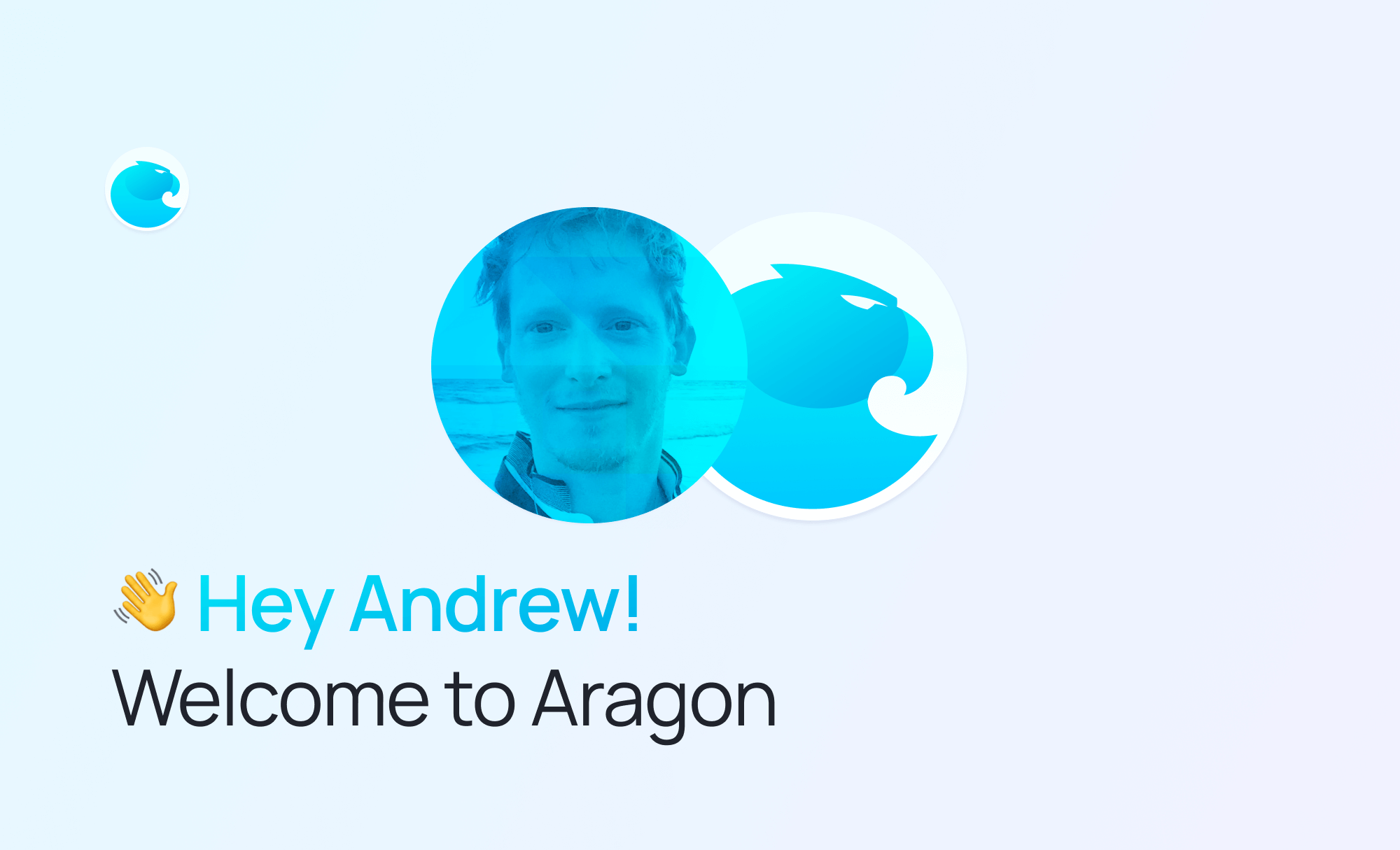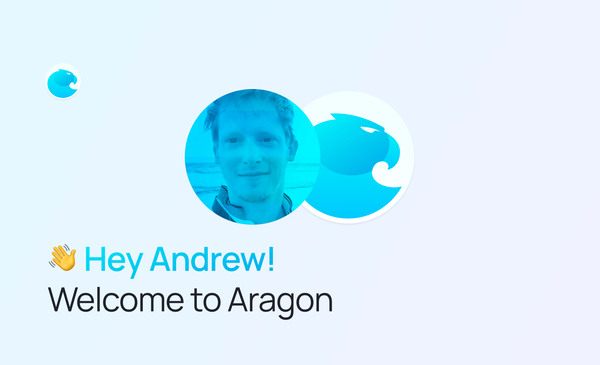 The Aragon Association is pleased to announce that Andrew Ridge has been appointed as our Senior Content Writer.
Andrew has a multidisciplinary background, having worked as a creative for companies such as Adidas, Burberry, Disney, Harvey Nichols, & Swarovski, managed teams, worked for several startups and founded a machine-learning venture in the health sector. He holds an MSc in Human Communication and a BA in Linguistics and Cognitive Science from University College London.
Since 2015, Andrew has been an avid crypto enthusiast and has a deep knowledge of the history, philosophy and technology of the space. He became an Aragon Court guardian in 2019 and has followed the project ever since. At Aragon, he will help architect a world-class publishing strategy and manage its execution from content ideation to publication.
"Crypto is a peaceful revolution to sunset all of the injustices of central banking and transform our understanding of sovereignty. Aragon is at the centre of this revolution, building critical infrastructure for the transfer of power back to individuals and I'm thankful to be able to contribute to that." - Andrew Ridge, Senior Content Writer at the Aragon Association.
--
Aragon is building the future of decentralized governance for Web3 communities & organizations. Deploy a DAO, manage your community, resolve disputes and run enterprise-level votes, all within our open-source stack. See the latest at aragon.org, subscribe to our monthly newsletter, join the conversation on Discord, or follow us on Twitter.
Docs | YouTube | Telegram | Github | Reddit | Linkedin | Forum
Subscribe to The Eagle for weekly news on the Aragon Network