Welcoming Isabella de Brito as the Community Lead of the Aragon Association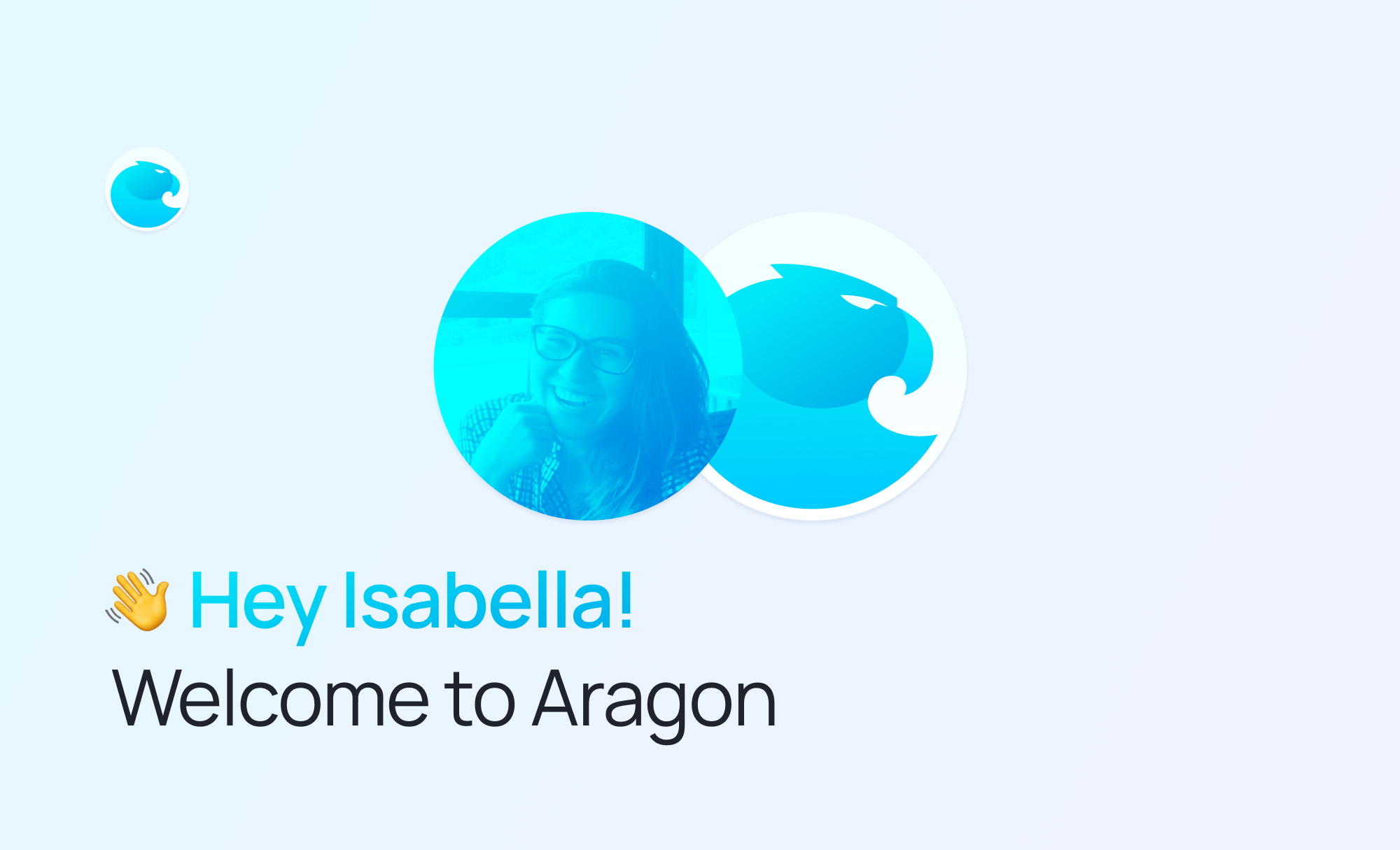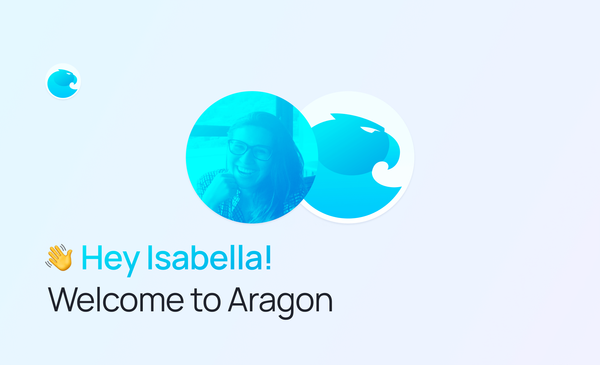 We are thrilled to announce that Isabella de Brito has been appointed as Community Lead of the Aragon Association. Isabella has joined the team and will be in charge of creating and executing Aragon's community strategy, leading long-term initiatives to support and engage our growing community of developers, advocates, and stakeholders.
Community should be the core of any business and when I first learned about Aragon, I couldn't be more excited about help building a product that aims to revolutionize the way we think of and tackle governance in society. Aragon has an ever-growing community of thinkers and doers, people who embody our manifesto and firmly believe in the power of decentralized governance - and since our goal is to create something valuable for the community with the community, I'm honored to serve as spokesperson of the Aragon Community. My mission will be to listen to our members and stakeholders, advocate for their needs, and help them build decentralized autonomous organizations that will have a positive impact on our society. Technology evolves faster than mindsets and given that diversity and inclusion practices are long overdue, I want to be a core supporter of the advancement in awareness and adoption of decentralized governance solutions across underrepresented groups in our societies. In the near future, creating and managing a DAO will be made accessible to everyone who intends to enable a positive change in the world - and this vision is becoming real thanks to the passionate and determined individuals in the Aragon community.
Isabella de Brito, Community Lead at Aragon
Throughout her career, Isabella has extensively contributed to the non-profit and tech scene in Brazil, Ireland, Switzerland, and Portugal, having worked in the marketing, public relations, and community management departments of international organizations such as AIESEC. In her previous experience at Unbabel, she developed and scaled a global community of translators, guiding cross-team strategies to increase engagement and product adoption, organizing events, and providing first-class support to the community members.
‍
Subscribe to The Eagle for weekly news on the Aragon Network