Welcoming Ivan Fartunov as Head of Partnerships at the Aragon Association
Ivan Fartunov has been appointed as Head of Partnerships at the Aragon Association.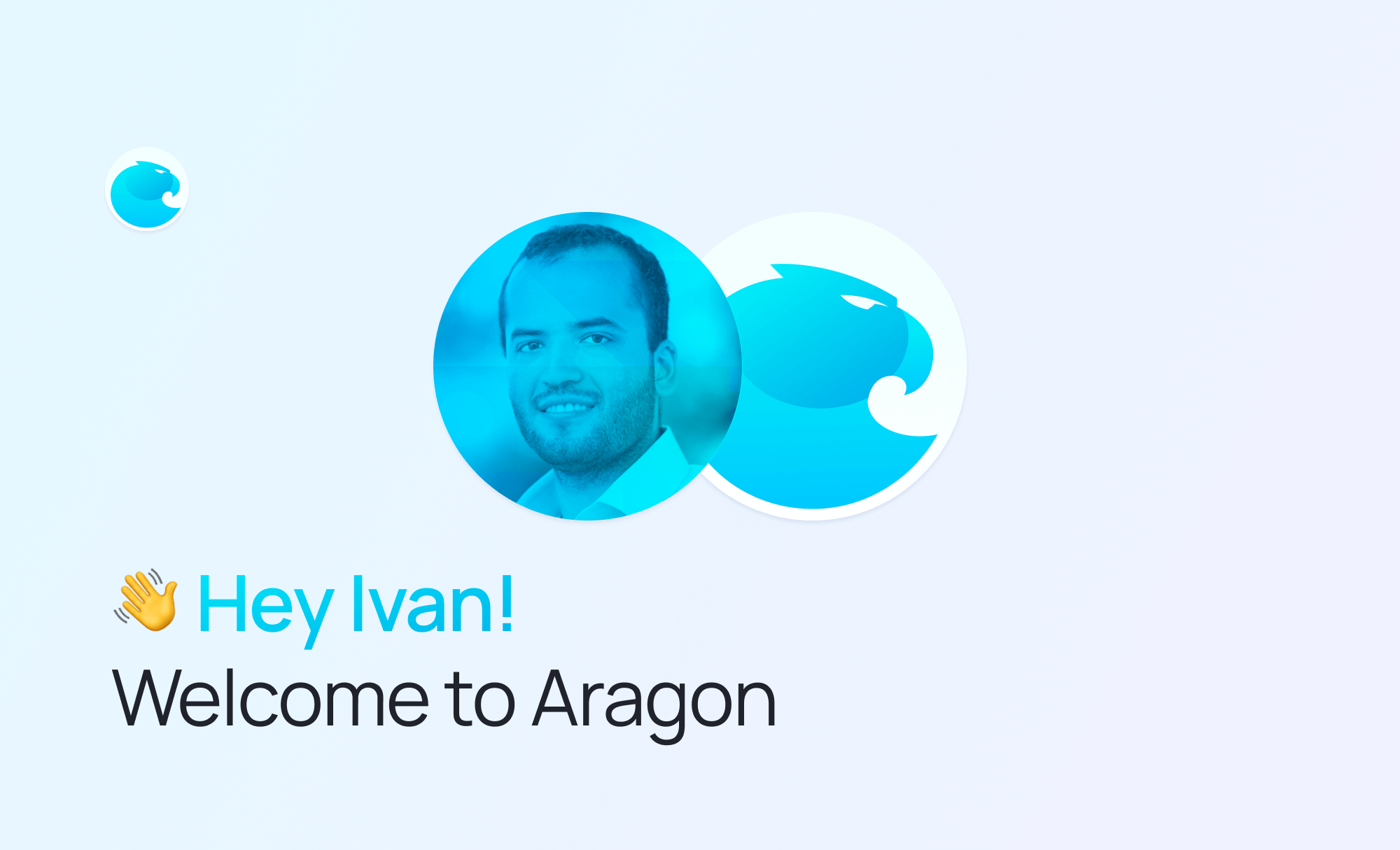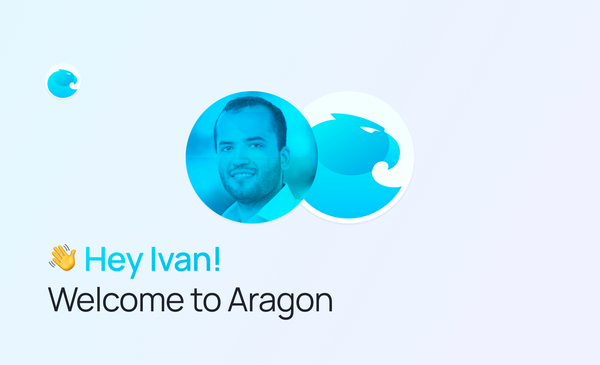 The Aragon Association is pleased to announce that Ivan Fartunov has been appointed as our Head of Partnerships.
Ivan has held strategy and project management roles across media, investment banking, energy, and fintech. Within the blockchain space he has built and co-led the institutional business of Nexo. Most recently, Ivan has advised telecoms and sovereign wealth funds on new venture creation in the electric vehicle, gaming and fintech spaces. He will be responsible for developing and implementing Aragon's partnership strategy across stakeholders in the blockchain space and beyond.
"I joined Aragon as I see this as a once-in-a-lifetime opportunity to make an impact. I believe that money and, by extension, distributed ledgers, are tools to scale cooperation among humans across space and time. Aragon is building the infrastructure to enable higher level collaboration on top of that base layer, which, within our lifetime will completely reshape how organizations around the world are created and operated. Creating strong partnerships and building the ecosystem is a way to 'drink our own Champagne' and prove that the promise of blockchain for open & equitable value creation and distribution can work in practice." - Ivan Fartunov, Head of Partnerships at the Aragon Association.
Any partnership inquiries may be directed to Ivan @TheTakenUser on Twitter.
--
Aragon is building the future of decentralized governance for Web3 communities & organizations. Deploy a DAO on Aragon Client or Aragon Govern, manage your community on Aragon Voice, resolve disputes in Aragon Court and run enterprise-level votes on Vocdoni, all within our open-source stack. See the latest at aragon.org, subscribe to our monthly newsletter, join the conversation on Discord, or follow us on Twitter.
Docs | YouTube | Telegram | Github | Reddit | Linkedin | Forum
Subscribe to The Eagle for weekly news on the Aragon Network