Welcoming Juliette Chevalier as Developer Advocate at the Aragon Association
"There was clearly a better opportunity for tangible, effective, global impact through technology than bureaucracy."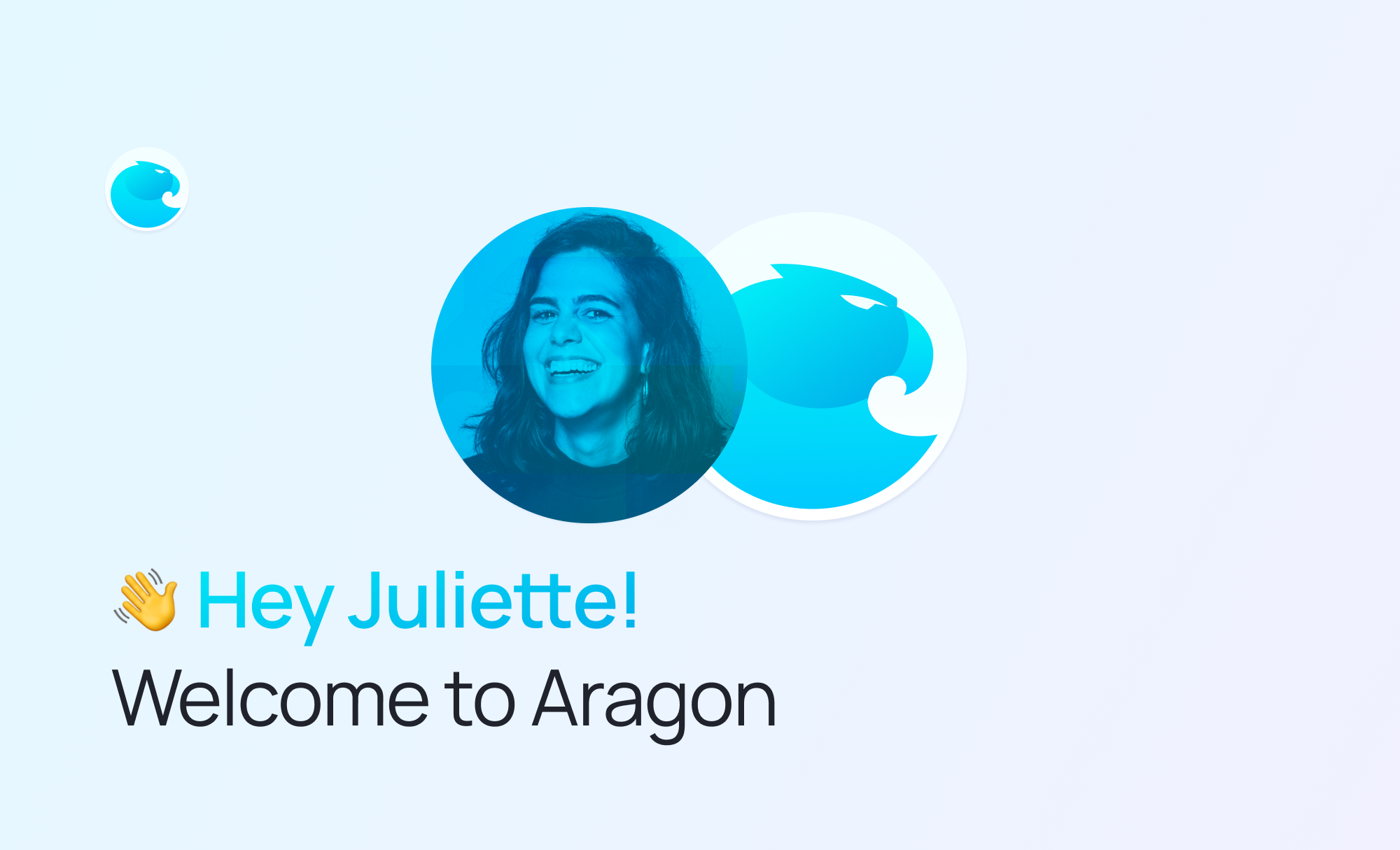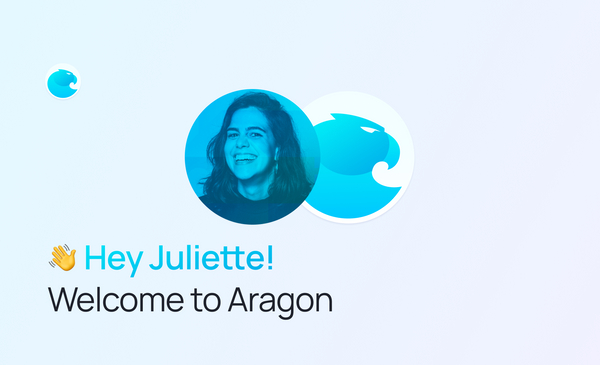 The Aragon Association is pleased to announce that Juliette Chevalier has been appointed as Developer Advocate.
After graduating from university with a degree in Political Science and International Relations, Juliette worked as a diplomat representing the government of Panama to the United Nations. She spent the initial years of her career advocating for environmental, refugee, gender, and human rights issues - trying to solve some of the world's most complex problems - but after attending several international conferences and jotting down patterns, she came to the conclusion that the world was trying to use 19th century tools to solve 20th century problems. There was clearly a better opportunity for tangible, effective, global impact through technology than bureaucracy.
Fast forward a few months into the blockchain, political-tech rabbit-hole and Juliette quit her job and moved to Berlin to enroll in Le Wagon Coding Bootcamp. Such a huge career pivot led to a series of crazy events: building a consultation tool for the Nigerian government, coding the first legal search engine for Panamanian judicial sentences, traveling the world teaching people to code, and doing a TEDx talk on debugging our brains, among other projects.
Juliette spent the next three years living as a digital nomad, until she started working as a Software Engineer for an American software development firm called Admios, eventually leading her own team and later becoming their VP of Special Projects. However, the blockchain itch persisted...
Today, Juliette has followed her intuition to combine her passions as a Software Engineer, teacher, and political-tech nerd by taking on the role of Developer Advocate for Aragon. Through this adventure, she hopes to help engineers build DAOs that transform the future of work and social collaboration.
When she's not coding or writing her weekly newsletter, you can usually find her coffee shop hopping or doing yoga with friends.
Contact information:
Twitter: @_juliettech
Newsletter: newsletter.juliet.tech
LinkedIn: Juliette Chevalier
Discord: _juliettech#4927
--
Aragon is building the future of decentralized governance for Web3 communities & organizations. Deploy a DAO on Aragon Client or Aragon Govern, manage your community on Aragon Voice, resolve disputes in Aragon Court and run enterprise-level votes on Vocdoni, all within our open-source stack. See the latest at aragon.org, subscribe to our monthly newsletter, join the conversation on Discord, or follow us on Twitter.
Docs | YouTube | Telegram | Github | Reddit | Linkedin | Forum
Subscribe to The Eagle for weekly news on the Aragon Network