Welcoming Taylor Rawlings as Community Manager at the Aragon Association
"Run toward your passion and don't be deterred by fear - everything will come together."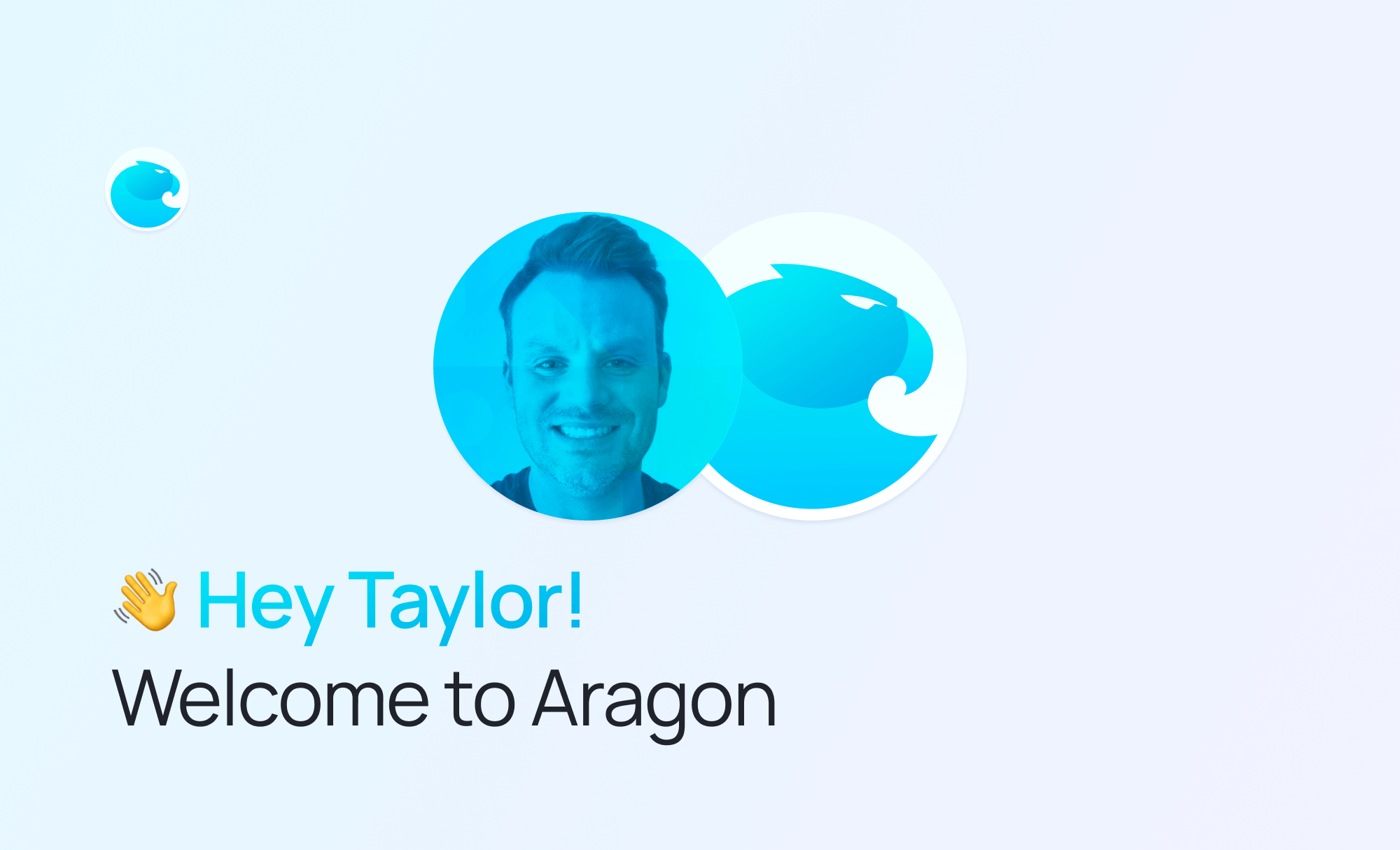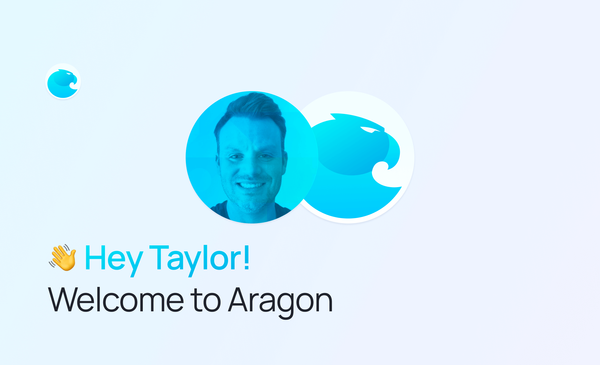 The Aragon Association is pleased to announce that Taylor Rawlings has been appointed as Community Manager. He will be responsible for our social media channels, meetups, community calls, AMAs, and generally supporting Aragon's growing community.
Taylor was first exposed to the mechanics of governance at the United States Senate, initially fielding constituent services to help align with legislation and then working alongside legal experts at the United States Senate Committee on the Judiciary. This led to pursuing a combined interest in government and law, attending law school, and receiving a Juris Doctor of Law. He initially clerked for a boutique law firm that specialized in mergers and acquisitions and SEC regulatory filings, and then for a criminal defense firm that specialized in litigation for underprivileged individuals who could not afford counsel. Taylor then spent several years in regulatory compliance, running transaction surveillance programs & AML initiatives for American Express and Goldman Sachs.
These experiences profoundly shaped Taylor's assessment of governance, justice, and regulation: at the Senate he witnessed lobbying efforts that determined the consumer products dispensed in public school systems. This and similar initiatives passed because they were buried in bills that exceeded thousands of pages, with no reference to furthering constituents' interests. In banking, he was deeply troubled by the complex entanglement between centralized finance and government and found that compliance initiatives were mostly a formality that rarely resulted in anything actionable.
In 2016, Taylor first experienced Bitcoin and became enthralled by decentralized autonomous organizations and tokenomics. Several years later, he took the plunge and left corporate life with few savings but a passion for decentralization. He quickly joined several DAOs and began contributing for free to gain experience. After many months, he finally landed his first paid role in a DAO and discovered his real passion was community-building and helping others.
"I hope to help further build the Aragon community so that DAOs can flourish and continue to capture more talent. We may all have disagreements but come together for a common goal of decentralization. I strongly encourage anyone to "Join the Fight" and bring their talents to our community. Run toward your passion and don't be deterred by fear - everything will come together.
Outside of work, I'm a fitness aficionado. I enjoy mountain biking, trail running, and occasionally weight lifting. Through fitness, you can harden the mind and curate mental fortitude which transfers to all facets of life. The body can break down entirely and the mind can still continue. There truly are no limits, other than those we place on ourselves." - Taylor Rawlings, Community Manager at the Aragon Association.
Twitter: Tayy Rawlings
LinkedIn: Taylor Rawlings
Discord: Tayy#3241
--
Aragon is building the future of decentralized governance for Web3 communities & organizations. Deploy a DAO on Aragon Client or Aragon Govern, manage your community on Aragon Voice, resolve disputes in Aragon Court and run enterprise-level votes on Vocdoni, all within our open-source stack. See the latest at aragon.org, subscribe to our monthly newsletter, join the conversation on Discord, or follow us on Twitter.
Docs | YouTube | Telegram | Github | Reddit | Linkedin | Forum
Subscribe to The Eagle for weekly news on the Aragon Network