10 Industries Being Disrupted by DAOs
Are DAOs the next Industrial Revolution?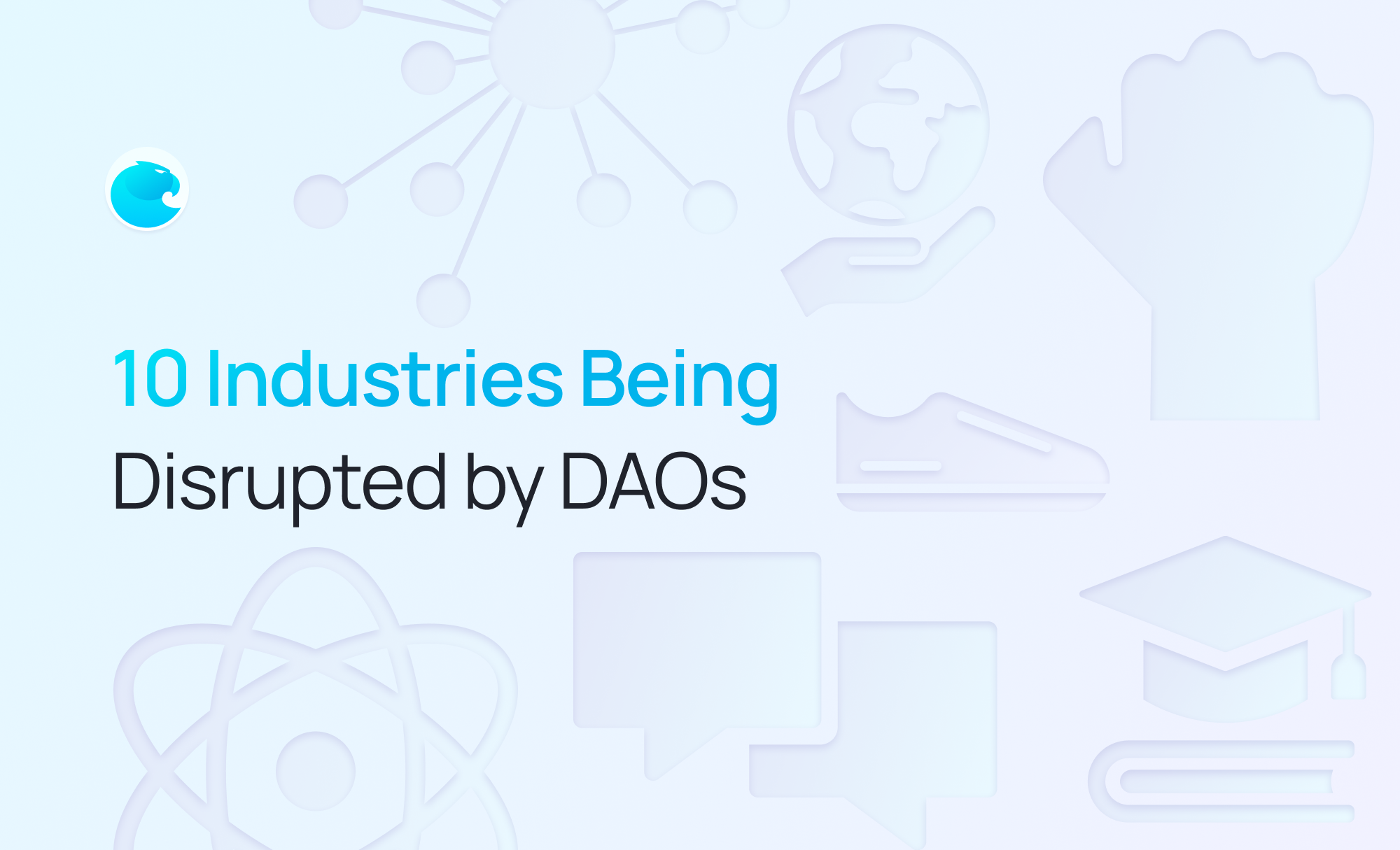 In the eight months since we wrote about 15 Ways the World is being Transformed by DAOs, DAOs have been through the Cambrian explosion everyone predicted and even skipped over a few epochs to arrive somewhere in the middle of a new Industrial Revolution (characterized as a 'third wave' in our latest research).
Revolutions tend to be catalyzed by an innovation that suddenly increases liquidity / reduces friction in a domain such as law, mechanics or communication. In the case of DAOs - and web3 in general - their innovation is in the liquidity of resources: capital, attention, and data, but especially, talent.
As consumers, we 'vote' for our shampoo every few weeks, our careers every paycheck, and our elected officials every few years (if we're lucky), but DAOs bring an unprecedented liquidity to all of these areas. So, are DAOs the next industrial revolution? Expect nothing less. In fact, see for yourself, because it's already underway.

Infrastructure / Finance
The foundation for any revolution is infrastructure. The Romans were famous for their roads, which stitched their empire together, but "where we're going, we don't need roads." Web3 does, er, need other stuff though, including financial infrastructure, identity solutions and, most importantly, builders.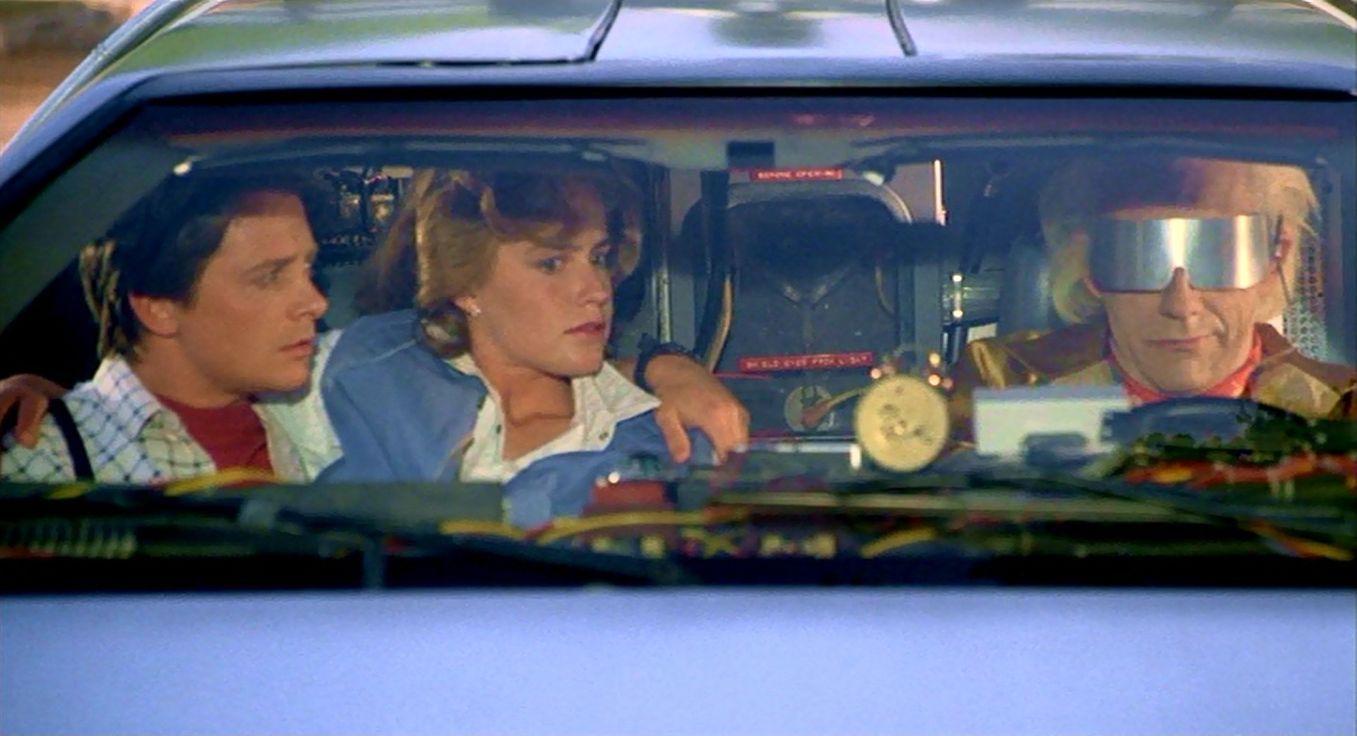 Uniswap is the Route 66 of crypto: your first token swap on its platform is a rite of passage and its hyper-efficient v3 engine is critical infrastructure for MakerDAO, Plasma, Squeeth and countless more DeFi projects.
Under the hood, Uniswap is a DAO governed by a three stage process with increasing numbers of $UNI tokens required to participate:
Because of the wonder of composability, Yearn is another DeFi giant, this time providing 'yield as a service' for any project that integrates it. Think of it like your own robot stockbroker, putting your money to work 24/7 with optimal yield strategies.
Yearn is also one of the most innovative and welcoming DAOs, with an open door for any willing contributor and a simple onboarding process. The core team behind Yearn have also developed and open-sourced an on-chain cumulative voting system called Coordinape, which distributes payments within a DAO based on all contributors' ranking of their peers.
Like Yearn, Aave is oiling the gears of the web3 economy by allocating capital efficiently, this time through the basic functions of lending and borrowing.
As a DAO, their governance process follows three stages:
Create an Aave Request for Comments (ARC) on governance.aave.com.
Gauge community sentiment on Snapshot.
Submit an Aave Improvement Proposal (AIP) with associated payloads for a governance vote.
Putting the Dow into DAO (🙄), Index Coop builds indices to track trends and verticals within DeFi. Their community onboarding process is being rearchitected at the time of publishing but you can start the process here and subscribe to their shared calendar to follow and join their meetings.
Identity is another complex aspect of web3 infrastructure. Sismo uses zero-knowledge (ZK) badges (ERC1155 tokens) to prove ownership of on-chain assets without doxing the address. This allows users to aggregate attestations from multiple accounts to a single, inscrutable address, effectively creating a new kind of opaque 'passport' for access to NFT-gated DAOs, or proof of funds for an investment or vote.
At the time of writing, Sismo DAO is restricted to sismo.eth subdomain owners but as it opens up it promises to be one of the most important DAOs in the space, controlling a transformative web3 primitive.
There's no infrastructure more critical than the network of developers who build and maintain web3. DeveloperDAO was founded as a supportive community to accelerate developers' impact and keep them in shape: physically, mentally, socially, and educationally. The DeveloperDAO Discord currently has over 15k members.
Until the release of the $CODE token, membership is gated by the 'Devs for Revolution' NFT collection, which enables full access to the community and voting. A recent forum poll and ratifying vote decided that after the token launch, $CODE tokens and NFTs will both enable community access to Discord, but only the tokens will be eligible to vote on proposals.

Law
Getting rugged or rekt are crypto's most common disciplines - in other words, it's largely self-governing. However, DAOs introduce a much more complex network of relationships into crypto and the legal interfaces between each other and the outside world are still being standardized. Complementing legal infrastructure like Aragon Court, LexDAO is a guild formed to bring legal expertise and access to justice to this new network. Join their Discord to learn more.

Sustainability
The premise of MetaGame is that the world must shift from playing 'finite games', where the objective is to win, to 'infinite games', where the objective is to play forever. The concept has obvious application to climate change and other issues that the world is facing so to speed up the economy's transition to sustainability, MetaGame are building a gamified onboarding machine for DAO contributors and a 'decentralized factory' to support people building DAOs.
"The long term goal of MetaGame is to build an alternative society; a global society focused around solving problems - not squeezing the world for profit."
🗣 : Forum
🤖 : Discord
🗳 : (Specific to guilds)
KlimaDAO is changing the climate game by taking as many carbon credits off the market as possible, in exchange for staking rewards via their $KLIMA tokens. This enforced scarcity effectively pushes up the price of carbon resources and nudges economies towards low-carbon solutions more quickly.
For governance, KlimaDAO use the common standard of an indicative vote on their forum, followed by a formal vote on Snapshot.

Education
The Bankless podcast was first aired in 2020 and has grown into an indispensable DeFi resource, dedicated to helping the world "Go Bankless". It has since expanded into an equally indispensable educational resource, governed by one of the most popular DAOs in the space.
To participate in the DAO, you must hold 35,000 $BANK tokens, or earn a Guest Pass that will give you full access to the Discord for two weeks. This should be enough time to find a guild or project to contribute to in exchange for some $BANK. Once in Discord:
Type !join in the #join channel.
Type /first-quest start in #verification and complete the quest.
Introduce yourself in #🎢get-involved and request your Guest Pass.
Infinite games require collaboration, rather than competition. PrimeDAO is a collective that has taken this to heart and is currently building a hub for DAO fundraising, token launches, thriving communities and DAO-to-DAO collaboration. Governance is gated by the $D2D token and conducted on Boardroom.
Supported by the Civics Unplugged Foundation, DreamDAO are building out web3's social impact ecosystem, focusing on providing Generation-Z with training, funding and mentorship within the spheres of climate, web3 and democracy: a #solarpunk future.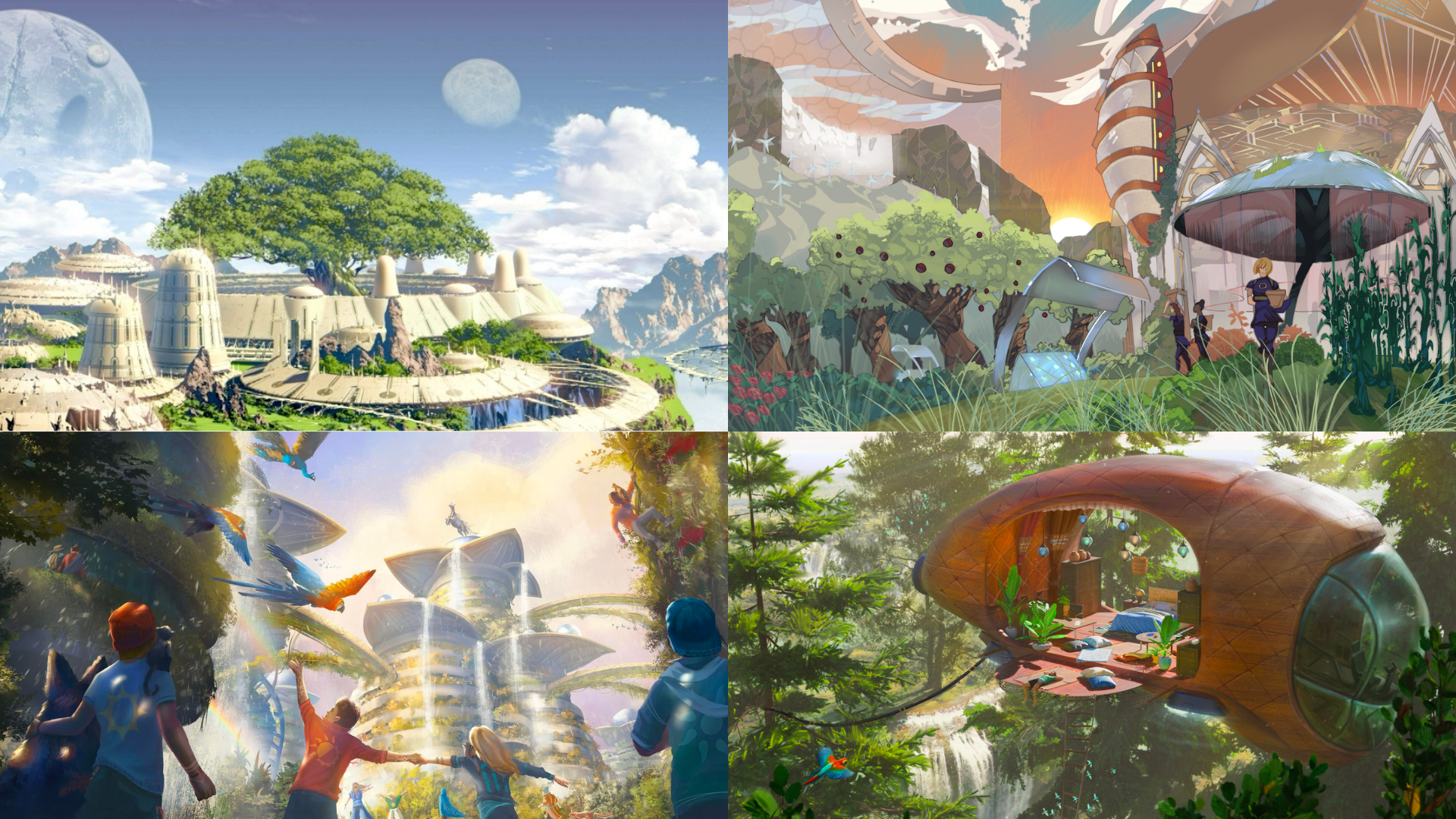 The DAO is responsible for approving new members and grants, governance changes and strategic decisions. Membership is gated by their signature SkywalkerZ NFT collection, plus a successful application.
SurgeWomen was founded to address the huge gender imbalance in web3 by educating and empowering women to participate at every level. The DAO is freely accessible on Discord but full membership will eventually be gated by the Surge Passport NFT collection, which aims to act as a golden ticket into Web3.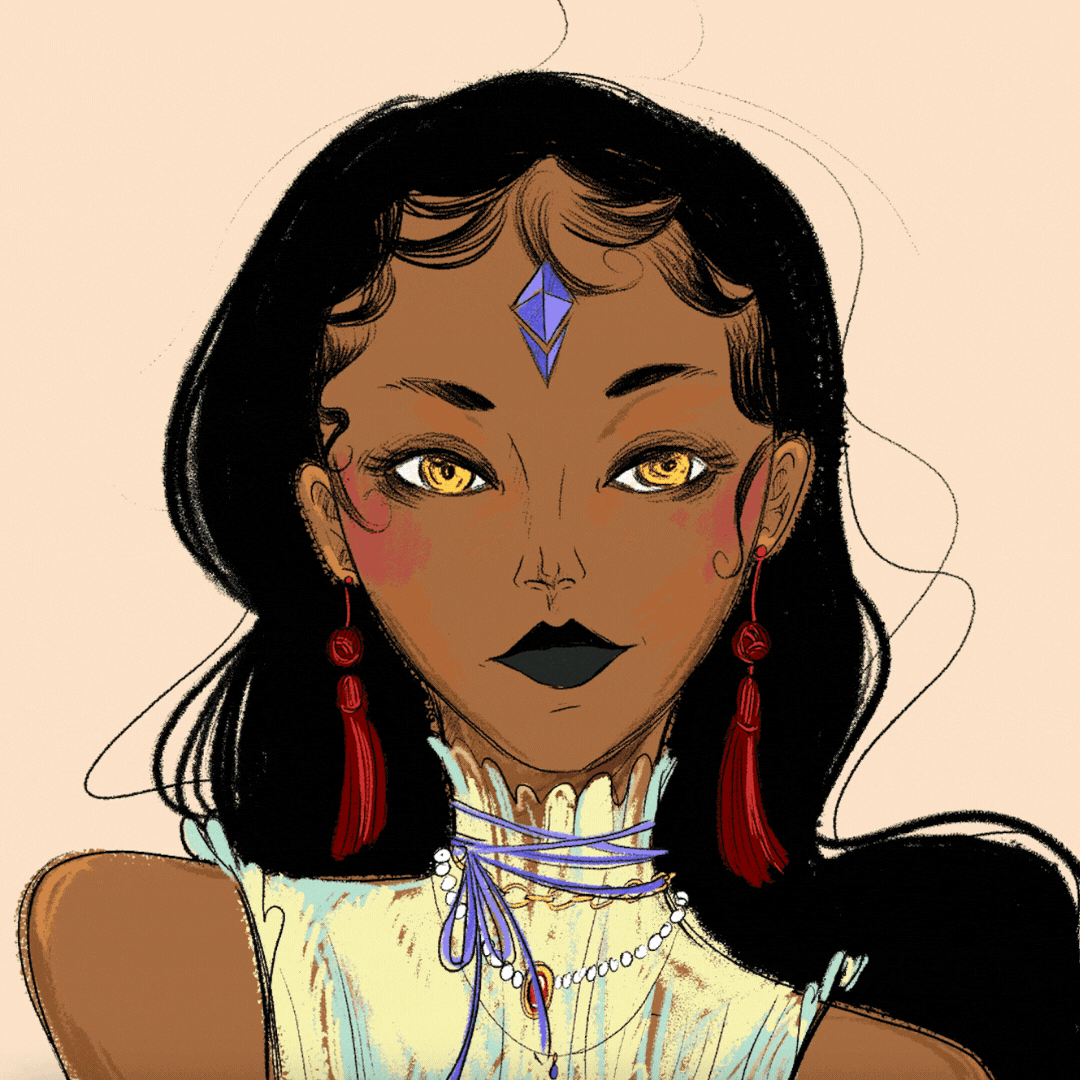 🗣 : ---
🤖 : Discord
🗳 : ---

Activism
Activism is not an 'industry' in the traditional sense, but because of the global capital flows that web3 enables, web3 'lobbying' is turning into a multi-billion dollar activity with significant impact. We expect that this will soon equate to an industry and that DAOs will be the major players.
Following in the wake of ConstitutionDAO's success, AssangeDAO raised 16,593 $ETH (~$53m) to win an NFT auction in aid of Julian Assange's extradition defense fund. The 1/1 NFT was produced by the digital artist Pak in collaboration with Julian Assange and his supporters.
The DAO treasury is controlled by a trusted multi-sig wallet but is actively governed on the forum and by the $JUSTICE token via Snapshot.
By auctioning a Noun character NFT every day since its inception, NounsDAO has amassed a treasury of over 20k $ETH (~$60m). Unique to web3, NounsDAO is an example of a 'bootstrapped nation', which exists as a community first, before going on to define and execute a purpose.
Anyone who owns a Noun may make a proposal to the treasury and voting is on a one-Noun-one-vote basis. The only restriction on proposals is a veto held by the founders for use if an obviously harmful governance proposal has been passed, but it is intended as a last resort and will eventually be removed.

IRL (In Real Life)
Another 'non-industry' that is turning into a real one is the process of tokenizing real-world assets and bringing their value on-chain. At the moment, the capital flows are small, but as legislation and processes evolve, there are trillions of dollars worth of real world assets waiting to flow through the pipes.
In 2021, the US State of Wyoming passed a law that recognizes DAO governance of LLC corporations. CityDAO have pioneered this new governance model by tokenizing its first parcel of land: 'Parcel 0' in the Powell region of Wyoming. While legal ownership and benefit resides in the LLC, governance of the land and community access is gated by an NFT collection.
CabinDAO is another DAO that is reimagining the concept of the city, this time by deconstructing it into 'nodes' all over the world, united by a shared culture, economy, and governance structure. Their first city node is 28 acres of unincorporated land near Austin, Texas, housing two cabins for use by the community. Participation is via five guilds (Product, Media, Placemaker's, Community and Meta) and governance is mediated via the $₡ABIN token.
LinksDAO is an aspiring web3 country club that will use proceeds from its NFT sale to purchase one of the world's greatest golf courses. The course will be owned by the DAO and membership benefits will be conferred via NFT.
In the first article of this series, we covered Calaxy, a social marketplace that evolved out of Spencer Dinwiddie's attempt to tokenize his earnings as point guard for the Brooklyn Nets. KrauseHouse is taking the next step of buying and tokenizing an entire NBA basketball team, to be governed by $KRAUSE token holders.

Venture Funding
SuperLayer is a full service incubator for web3, taking projects from founding through to a Series-A funding round. SuperLayer itself was born out of the RLY Network so the SuperLayer Community is governed by the $sRLY token: a wrapped version of the $RLY token on Solana. Investment decisions are made by the core team but community members get priority access to new projects, airdrops, VIP events and 50 $sRLY for signing up.
🗣 : ---
🤖 : Discord
🗳 : ---
Slightly further along the decentralization spectrum, we find New Order: a self-governing incubator focused on DeFi innovation. The DAO is especially focused on very early-stage ideas, with expertise in bringing them to market via token launches. As with SuperLayer, $NEWO holders are only tasked with general governance for now, rather than investment decisions.
Venture projects that are premised on a community rather than a product would find it difficult to raise funding via traditional routes. SeedClub describes itself as a 'social token braintrust' that was founded to fill this funding gap and turn social capital into digital assets. Membership of the DAO is conditional upon holding 10 $CLUB tokens following onboarding via Discord.

Art
AfroFutureDAO is the custodian of a token-gated vault of rare photographs, videos and cultural assets from African history. The $AFTR token is used to fund grants for up-and-coming artists, generating 30 $ETH so far.
Spun out of Wanderers community, !WenDAO is an art collective investing in its evolution into an interactive web3 comic. The saga currently spans two albums: Wanderers and Planets, to be followed by a third - Wandernauts - where every character will have its own storyline, animation, theme song and unique 'rules' in addition to the usual traits.
ZooDAO enables NFT holders to earn an income by staking their NFTs into 'battles'. Over seven days, voters stake $DAI on their favorite from the cohort and receive yield from yearn.finance in return. The cohort are then randomly paired into battles and boosted by further staking of $ZOO.
🗣 : ---
🤖 : Discord
🗳 : ---

Science
Psilocybin is the active ingredient in an informal class of fungi usually referred to as 'magic mushrooms'. As a psychedelic, its benefits are well known in some - notably South American - cultures but relatively unexplored by western medicine due to its status as an illegal drug, despite its very low harm.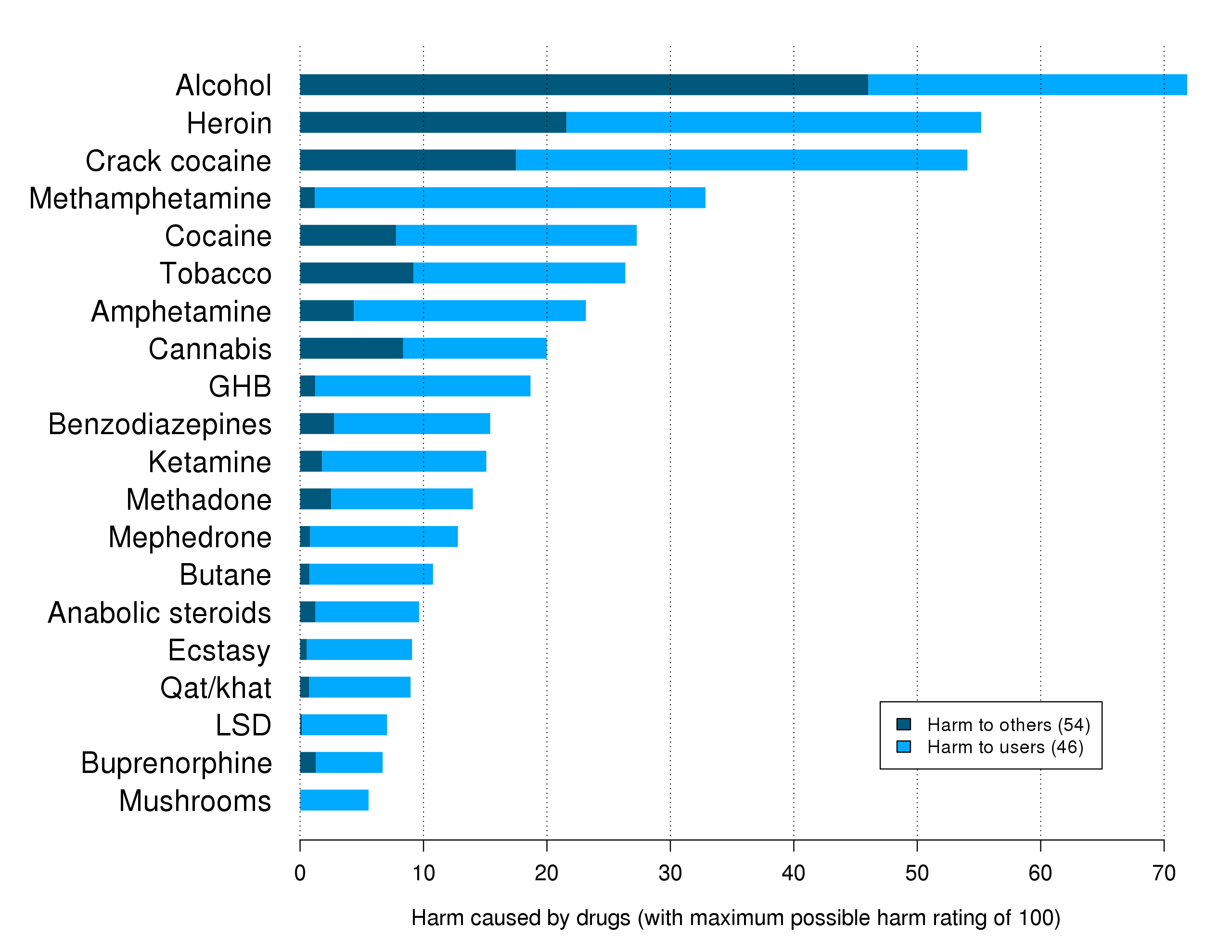 Unfortunately, psilocybin is one of the many natural compounds that various pharmaceutical companies are trying to patent or monopolize by other methods. In response to this, PsyDAO was spun out of VitaDAO with a mission to 'Make Psychedelics Unmonopolizable' by funding early-stage research and tokenizing the resultant intellectual property (via a trust).
The DAO is in its very early stages but anyone may join the Discord and register their interest via this airtable.
🗣 : ---
🤖 : Discord
🗳 : ---
Access to laboratories and research equipment is a huge obstacle for individual scientists and small teams, and a major contributor to the 'Valley of Death' that exists between seed-funding an idea and taking it to market. To combat this bottleneck, LabDAO are building a community-owned and operated network of facilities to run experiments and generally decentralize scientific research.
Being part of the VitaDAO / PsyDAO stack, LabDAO is also in its infancy but inviting contributors via Discord.
🗣 : ---
🤖 : Discord
🗳 : ---
The brainchild of DeveloperDAO's @kaxline, GenomesDAO is web3's answer to 23andMe, but giving users full self-custody and control of their genomic data. Again, it's early days in the world of decentralized science (dSci), but GenomesDAO has already issued two separate tokens: $GNOME to gate membership of the DAO; and the $GENE token for permissioned access to DNA vaults within the GenomesDAO ecosystem.
🗣 : ---
🤖 : Discord
🗳 : ---
Ocean Protocol is a marketplace for publishing, curating and buying access to all kinds of data via ERC20 tokens on Ethereum. Tokens allow for fungible access to data sources, and a credentialed whitelist of addresses is used to give more fine-grained access to specific records within individual datasets.
Ocean's DAO focuses on community grants for the Ocean ecosystem; proposals for which are curated and voted on by $OCEAN holders.

Fashion
MetaFactory are one of the most advanced DAOs in the whole of web3 in the sense of having found product-market fit with their 'digiphysical goods' and crypto-inspired apparel, as well as having built a thriving, productive community.
In the production process, Metafactory acts like an agent, covering all manufacturing, marketing and administration costs and designers are rewarded with the $ROBOT token based on gross sales (minus tax) at a rate of 0.0125 $ROBOT to $1.
As well as governance rights, $ROBOT gives access to exclusive Discord channels and a weekly community call, product discounts and access to financial records; with more benefits in the pipeline.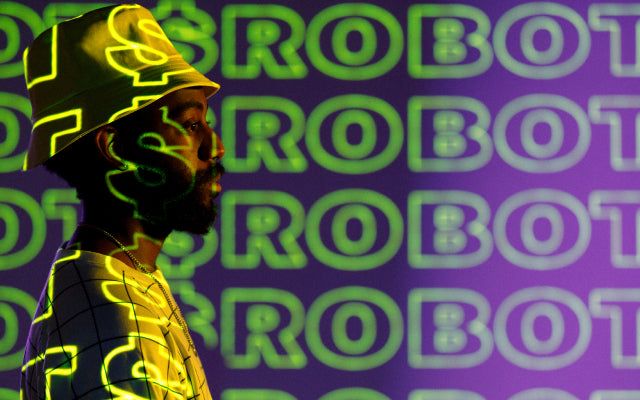 Sign up as a designer here, catch them online or at the next crypto conference.
As well as physical fashion, DigitalAX produce digital apparel and garments for the metaverse. They are also building out the infrastructure of web3 fashion using their own composable standard of Fractional Garment Ownership. This open-source method unites individually designed ERC-1155 materials, textures and patterns into a complete ERC-721 garment NFT using a variant of the ERC-998 contract as a Master Garment Construction. Combined with their Global Designer Network, this adds up to an already highly sophisticated and agile fashion organization.
--
Aragon is building the future of decentralized governance for Web3 communities & organizations. Deploy a DAO on Aragon Client or Aragon Govern, manage your community on Aragon Voice, resolve disputes in Aragon Court and run enterprise-level votes on Vocdoni, all within our open-source stack. See the latest at aragon.org, subscribe to our monthly newsletter, join the conversation on Discord, or follow us on Twitter.
Docs | YouTube | Telegram | Github | Reddit | Linkedin | Forum
Subscribe to The Eagle for weekly news on the Aragon Network