DAO Global Hackathon: Bounties
GitCoin's biggest ever hackathon is live! Sign up at hackforfreedom.org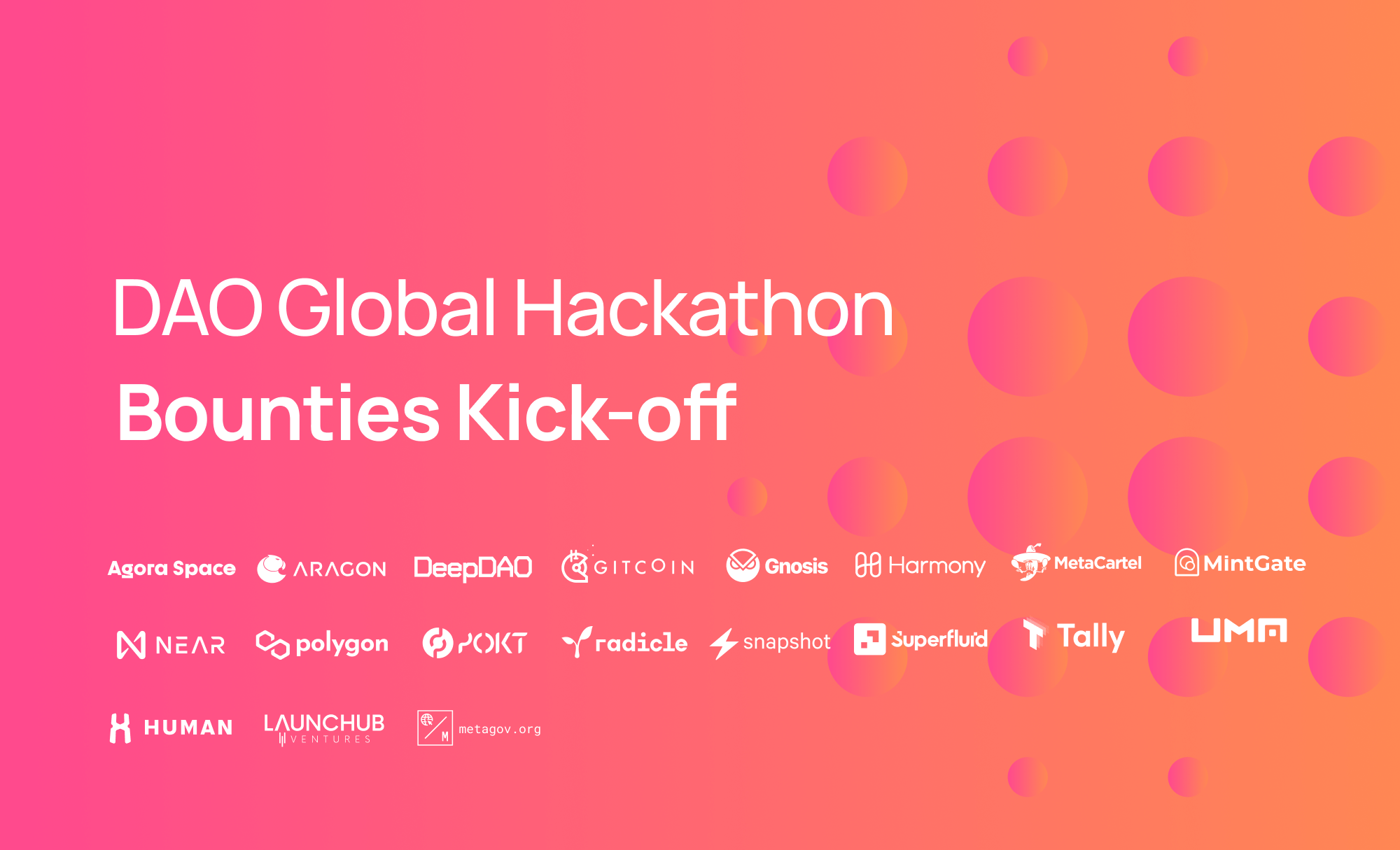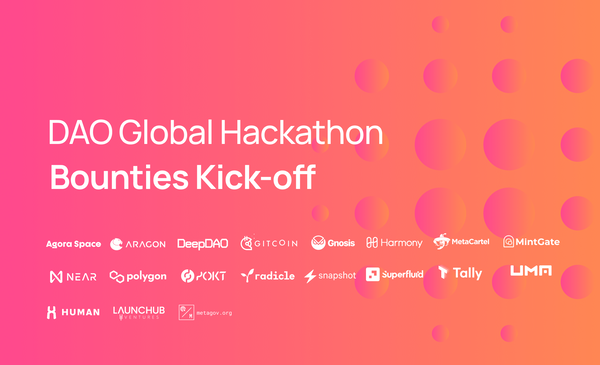 Today marks the launch of the biggest GitCoin hackathon ever: the DAO Global Hackathon. The event begins with a three week sprint for over 20 bounties, representing a total current prize pool of over $40,000, with more being added over the coming days. This first half of the hackathon will give contributors a chance to work on key integrations and DAO tooling that can be utilized in the second half sprint, which will begin on November 12th as an open lane across four tracks: Community & NFTs, Core DAO Tech, Finance & Operations, and Multi-chain.
Bounties have been put forward by leaders in the DAO space, including:

Give Agora Space's emoji voting tool on-chain settlement for Aragon using the Witnet smart contract.
Integrate guild.xyz API (Agora Space) to Aragon Client.
Enable Aragon DAOs to launch UMA KPI Options.
Integrate Snapshot voting into Aragon Govern.

Develop DeepDAO NFT badges to transform data into art.
Deploy a DAO directly from DeepDAO through Aragon Connect.

Aragon Client + Gnosis Safe integration.

Prompt content, based on token holding.
Develop white-label sites for Aragon DAOs.
Integrate Wordpress / WebFlow / VR gating using the API.

Build an off-chain Discord voting bot.
Integrate a Pocket-powered endpoint into your project.

Build a DAO voting mechanism or dApp using Superfluid streams.
Build an application for token vesting via Superfluid streams on Polygon.
Build a Superfluid streaming integration into Aragon Client.
Build and launch an UMA KPI option that leverages Superfluid streams.

Create and deploy a NFT DAO on Tally.
Create and deploy a ERC20 DAO on Tally.
Translate Tally Wiki and documentation into Korean.

Build a user-focused product using UMA's treasury management contracts.
For the full list of bounties, visit the Hackathon's official Gitcoin page and for specific help on bounties join the Hackathon Discord where the partners have dedicated channels to answer any questions that you may have.
For more information, visit hackforfreedom.org and read our latest article on the DAO Global Hackathon.
Happy hacking!
Subscribe to The Eagle for weekly news on the Aragon Network