Meet The DAO Experts Program's Cohort #2
After the initial success of our DAO Experts Program, we're excited to announce more service providers to ensure we've covered all of our bases to meet the needs of DAOs.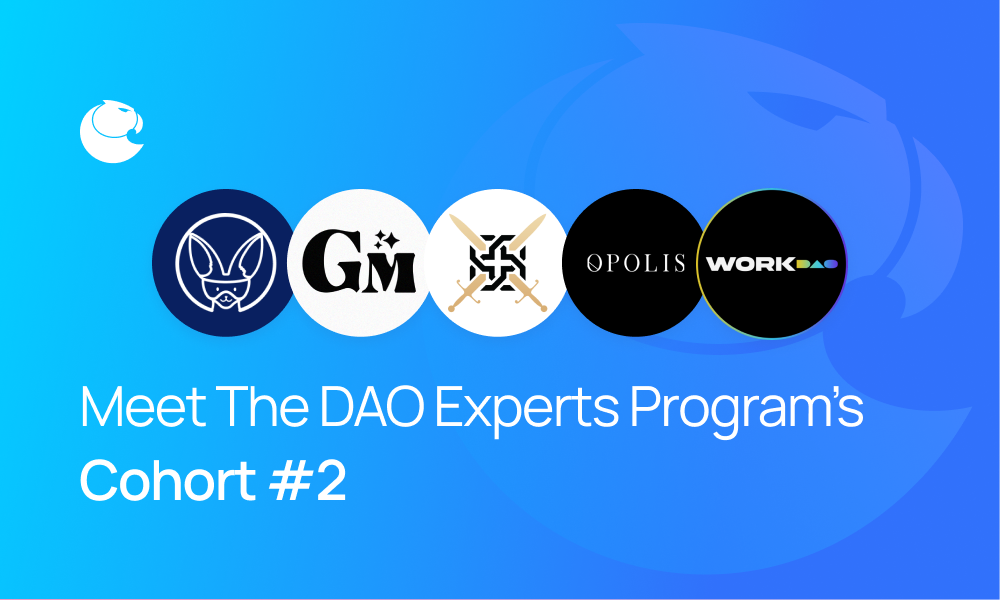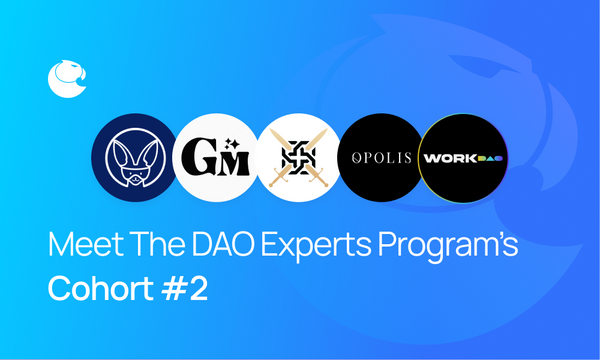 From overcoming DAObt to leaving no room for DAObt, our second batch of Experts are here and ready to serve builders. We're expanding the bases of services covered by our DAO Experts program by sharing adept guidance on legal, treasury, operations and human resources–all crucial elements for DAO success.
We're thrilled to welcome a new roster of Experts to further connect creators seeking support with the industry-leading DAOs best able to serve their needs.
Meet Cohort #2
To learn more about the new addition of Experts, you can RSVP for their Twitter Spaces Roundtable on Aug. 24, 2:30pm UTC here.
DAO Expert Program Success
After the success of the launch in June and clamor from the community, it was only right to expand the Expert roster. The existence of the program not only ushered in thousands of new community members but also brought about great partnerships with DAO builders for our first cohort.
"The meeting with Bankless was helpful for a better understanding of all the moving parts my project required," shared a representative from Grid DAO.
The program also allowed us to deepen our comprehension of DAOs further and look towards the future of DAOs. With the knowledge of the experts, we were able to dive into the characteristics of the next 10,000 DAOs: large or small, custom or template-built, our DAO Experts Roundtable covered all possibilities and shared some interesting insights.
DAO Builder Resources
To further expand your knowledge on coordination, community, and treasury management–the three key elements that make up a DAO–you can read through our latest range of How-to guides and suggest topics you'd want to learn about in the future.
To stay up to date with our weekly announcements & product updates, subscribe to our community newsletter, The Eagle.
Aragon and the Experts are thrilled to be guiding and collaborating with you on your DAO journey. If your organization is excited about helping DAOs evolve through a hands-on approach, please let us know by applying through the DAO Experts homepage. We will continue to invite service DAOs to the program over the coming months.
Subscribe to The Eagle for weekly news on the Aragon Network